Why #MarkThompson's Appointment as CNN CEO Is Making Headlines
In the realm of media, leadership transitions often spark curiosity and speculation. Today, we delve into the recent appointment of Mark Thompson as the new CEO of CNN, a move that has captured the attention of industry insiders and avid news consumers alike. With Thompson's impressive track record as the former chief executive of The New York Times, his appointment brings a wealth of experience and expertise to the table. Let's explore the significance of this decision and the potential impact it may have on the future of CNN.
Mark Thompson's Background and Achievements
Mark Thompson's Career at the BBC
Mark Thompson, the former chief executive of The New York Times, has had an illustrious career in the media industry. Before his role at The New York Times, Thompson held the prestigious position of director general of the BBC. During his tenure at the BBC, Thompson made significant contributions to the organization's success and played a vital role in shaping its direction.
At the BBC, Thompson oversaw the operations of one of the world's most renowned broadcasting companies. He successfully navigated the organization through a rapidly evolving media landscape, where digital platforms were transforming the way audiences consumed news and entertainment. Thompson's leadership skills and strategic vision were instrumental in keeping the BBC relevant and at the forefront of the industry.
Thompson's Achievements at The New York Times
In 2012, Mark Thompson took on the challenge of leading The New York Times during a crucial period of transition in the media landscape. With digital disruption posing a significant threat to traditional print media, Thompson implemented strategies to ensure The New York Times thrived in the digital age.
Under Thompson's guidance, The New York Times made significant strides in its digital transformation. He spearheaded initiatives to expand the newspaper's online presence, attract new audiences, and develop innovative revenue models. Through his leadership, The New York Times successfully adapted to the changing media landscape and maintained its position as a trusted source of news and information.
Thompson's accomplishments at The New York Times demonstrated his ability to drive organizational change, embrace new technologies, and position media brands for long-term success. His strategic acumen and relentless pursuit of innovation made him a respected figure in the industry.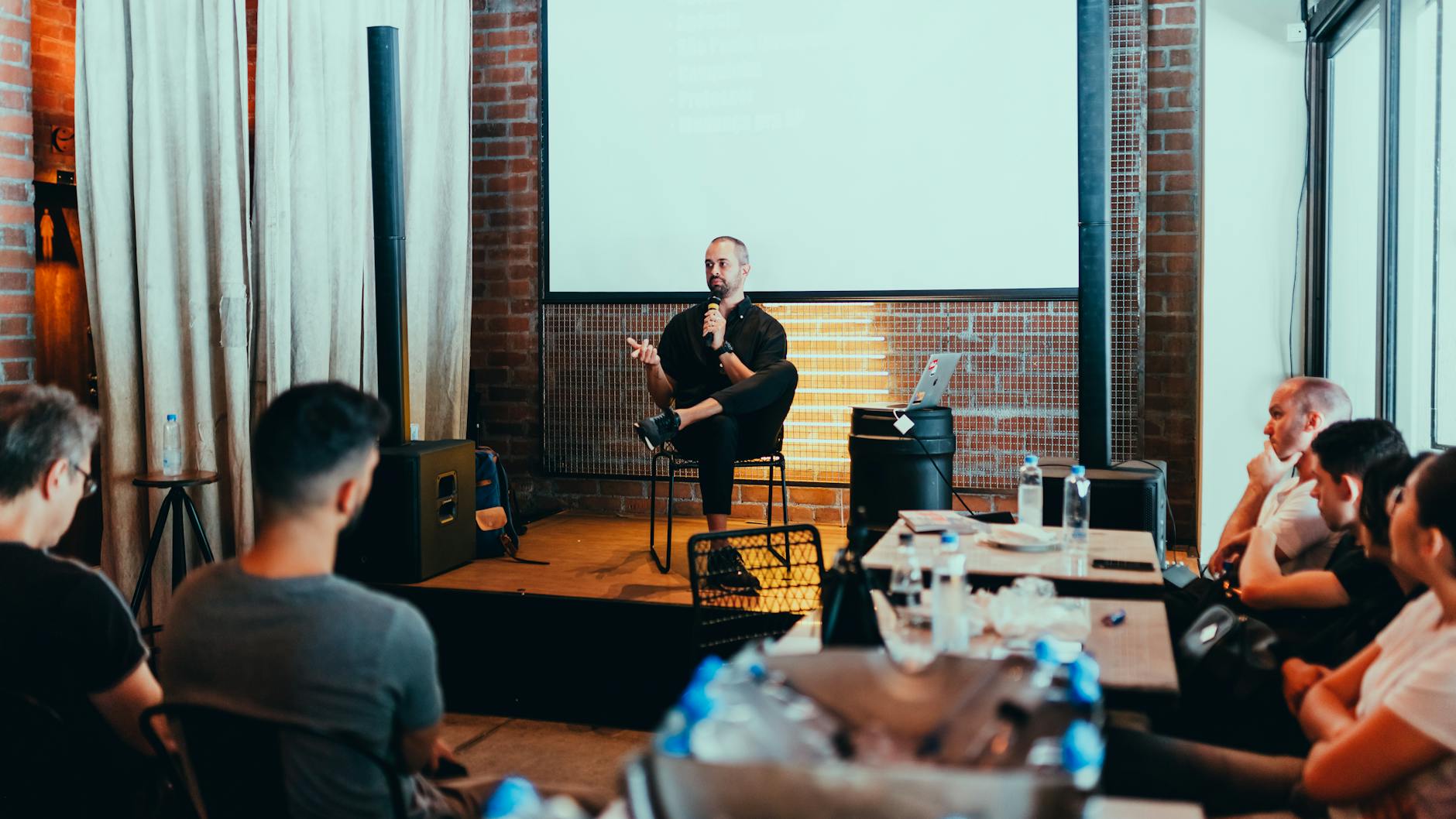 Photo Of Man Holding Mic (Photo by Matheus Bertelli)
CNN's Search for a New CEO
CNN, one of the leading cable news networks, has been making headlines recently with its search for a new CEO. As the network looks to navigate the ever-evolving media landscape and solidify its position in the digital universe, the appointment of a new CEO is crucial. In this section, we will explore the reasons behind the CEO search and the criteria CNN has set for selecting its new leader.
Reasons Behind the CEO Search
CNN's decision to embark on a search for a new CEO stems from the need to adapt to the rapidly changing media environment. With the rise of digital media and streaming platforms, traditional cable news networks face the challenge of capturing and retaining audiences in an increasingly fragmented landscape. The network recognizes the importance of finding a leader who can steer CNN towards success in the digital age while preserving its reputation as a trusted news source.
Criteria for CNN's CEO Selection
In selecting the new CEO, CNN has established specific criteria to ensure they find the right candidate for the job. The network is seeking someone with a strong track record in both television and digital media. This dual expertise is crucial as CNN aims to extend its reach beyond traditional broadcasting and connect with audiences across digital platforms.
Additionally, the new CEO should possess exceptional leadership skills and strategic vision. They must be able to navigate the complexities of the media industry, make critical decisions, and drive innovation within the organization. A deep understanding of the news landscape, the ability to foster a positive work culture, and a commitment to impartial and accurate reporting are also key attributes CNN is seeking in its next CEO.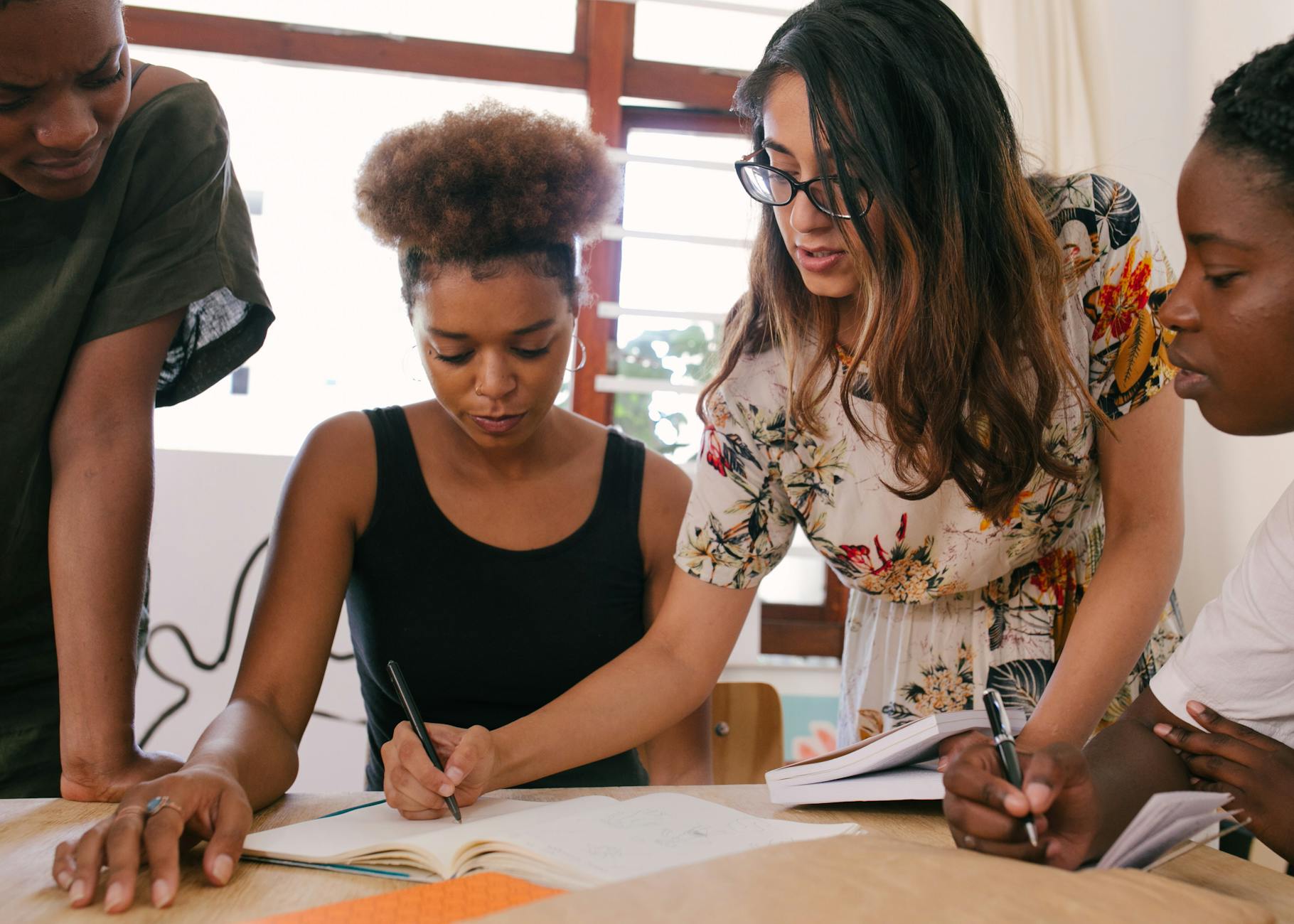 Woman Writing in Paper (Photo by RF._.studio)
To find the perfect fit, CNN is conducting an extensive search, considering candidates who embody these qualities and have a proven track record of success in both traditional and digital media environments. The network's goal is to find a CEO who can not only uphold CNN's journalistic standards but also propel the brand forward in the digital era.
As the search for CNN's new CEO progresses, the industry eagerly awaits the announcement of the chosen candidate. The decision will undoubtedly have a significant impact on the network's future direction and its ability to thrive in an ever-changing media landscape.
Related Websites:
Mark Thompson's Appointment as CNN CEO
Mark Thompson's recent appointment as the CEO of CNN has been making headlines across the media industry. The news of his selection for this prestigious role has generated excitement and curiosity among industry professionals and CNN viewers alike.
Announcement of Thompson's Appointment
In a move that took many by surprise, WarnerMedia officially announced Mark Thompson as the new CEO of CNN. This announcement came after weeks of speculation and anticipation within the media industry. Thompson's extensive experience and successful track record in the media world made him a natural choice for this important position.
Reaction from CNN and WarnerMedia
The news of Thompson's appointment has been met with a mix of enthusiasm and optimism from both CNN and WarnerMedia. Executives from both organizations have expressed confidence in Thompson's ability to steer CNN in the right direction and uphold its reputation as a leading news network.
Thompson's Responsibilities as the CEO
As the CEO of CNN, Mark Thompson will be tasked with overseeing the overall strategy and operations of the network. He will work closely with the executive team to guide CNN's editorial direction, strengthen its digital presence, and navigate the ever-changing landscape of the media industry.
Thompson's vast experience in media leadership, including his tenure as the Chief Executive of the New York Times and the Director-General of the BBC, positions him well to tackle the challenges that lie ahead. His expertise in adapting news organizations to the digital age will be crucial as CNN continues to expand its digital offerings and reach a wider audience.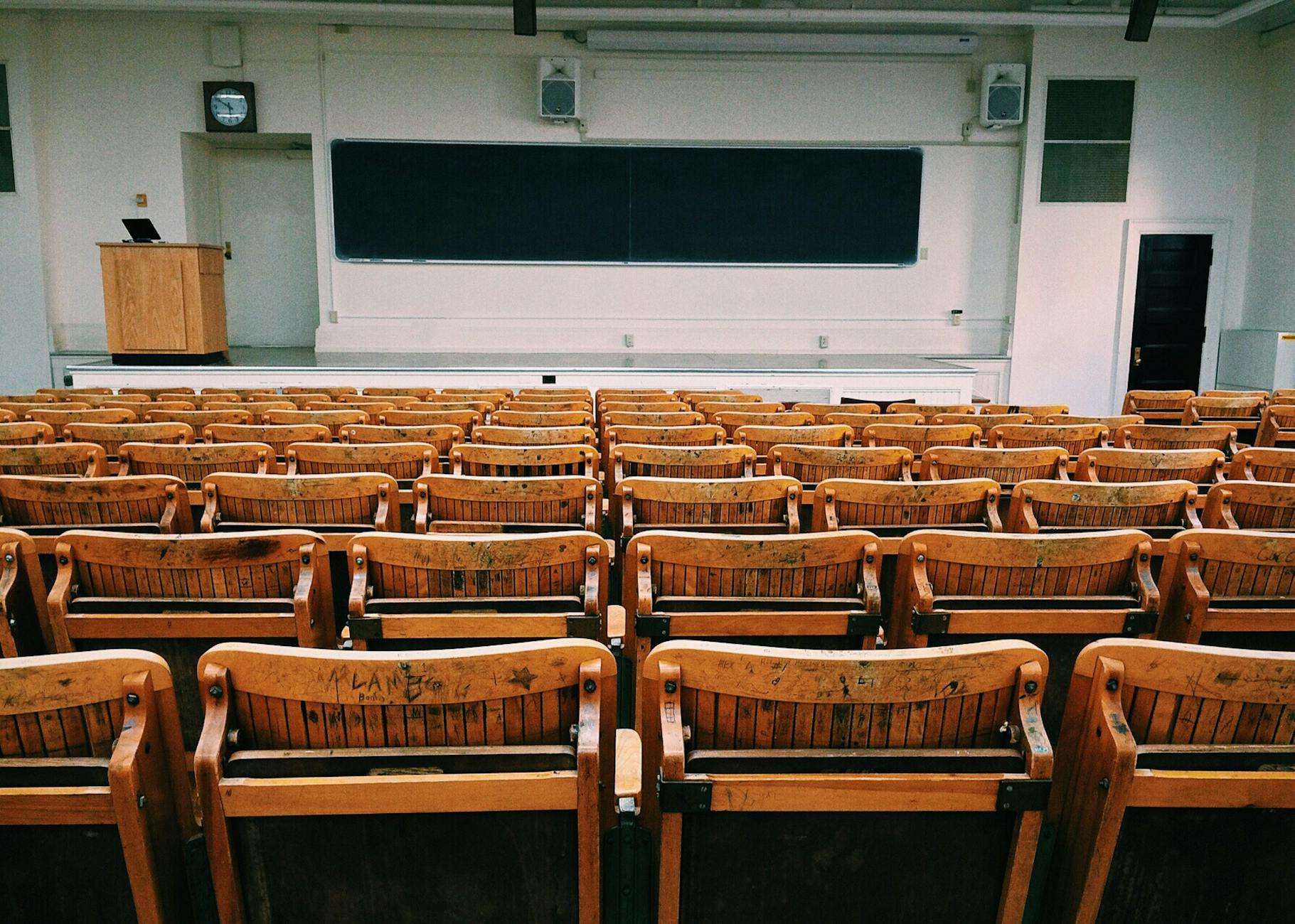 Brown and Black Wooden Chairs Inside Room (Photo by Pixabay)
In conclusion, the appointment of Mark Thompson as CNN's CEO has garnered significant attention and anticipation. With his impressive background and proven leadership skills, Thompson is poised to lead CNN into a new era of success. As the network continues to adapt to the evolving media landscape, Thompson's guidance and vision will undoubtedly play a pivotal role in shaping CNN's future.
Please note that the information provided is based on publicly available sources and is subject to change as more details emerge.
Sources:
Potential Impacts of Thompson's Appointment
Mark Thompson's appointment as the new CEO of CNN has been creating significant buzz within the media industry. This blog post section will explore the potential impacts of Thompson's appointment, focusing on changes to CNN's programming and strategy, as well as the impact on CNN's ratings and competitiveness.
Changes to CNN's Programming and Strategy
Thompson's vast experience as the former CEO of The New York Times has positioned him as a seasoned veteran in the media industry. With his appointment at CNN, it is expected that he will bring about significant changes to the network's programming and overall strategy.
Thompson's track record at The New York Times demonstrated an ability to adapt to the rapidly evolving media landscape. He was instrumental in implementing digital transformation strategies, expanding the organization's online presence, and diversifying its revenue streams. It is highly likely that Thompson will apply similar tactics at CNN, ensuring the network remains relevant and innovative in an increasingly competitive market.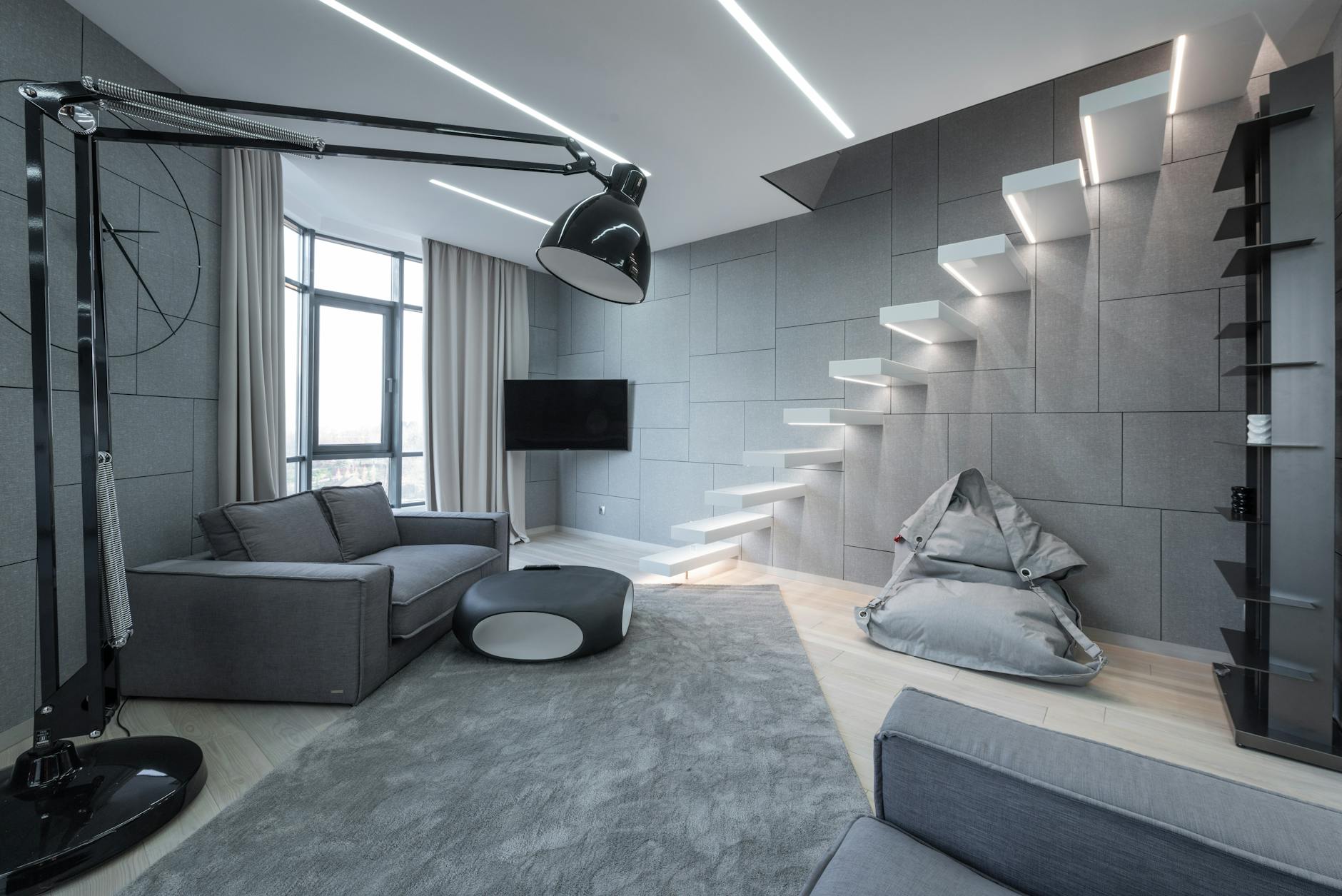 Living room interior with couch near table on carpet near lamp and bean bag chair near TV and steps near window (Photo by Max Rahubovskiy)
One of the key changes that Thompson may introduce is a shift towards digital media and online platforms. Given the growing prominence of digital media consumption, it is crucial for CNN to adapt and cater to the changing preferences of its audience. We can expect to see an increased emphasis on streaming platforms, social media engagement, and interactive content to enhance the viewer experience.
With Thompson's strategic vision, CNN may also explore new genres of programming, targeting younger demographics and expanding beyond its traditional news format. This could involve the development of original series, documentaries, and multimedia content to engage viewers in fresh and captivating ways. By diversifying its programming, CNN may attract a wider audience and strengthen its position as a leading news network.
Impact on CNN's Ratings and Competitiveness
Thompson's leadership and strategic decisions are likely to have a profound impact on CNN's ratings and overall competitiveness in the media landscape. Under Thompson's guidance, CNN may experience a boost in viewership, particularly among younger demographics who are more digitally inclined.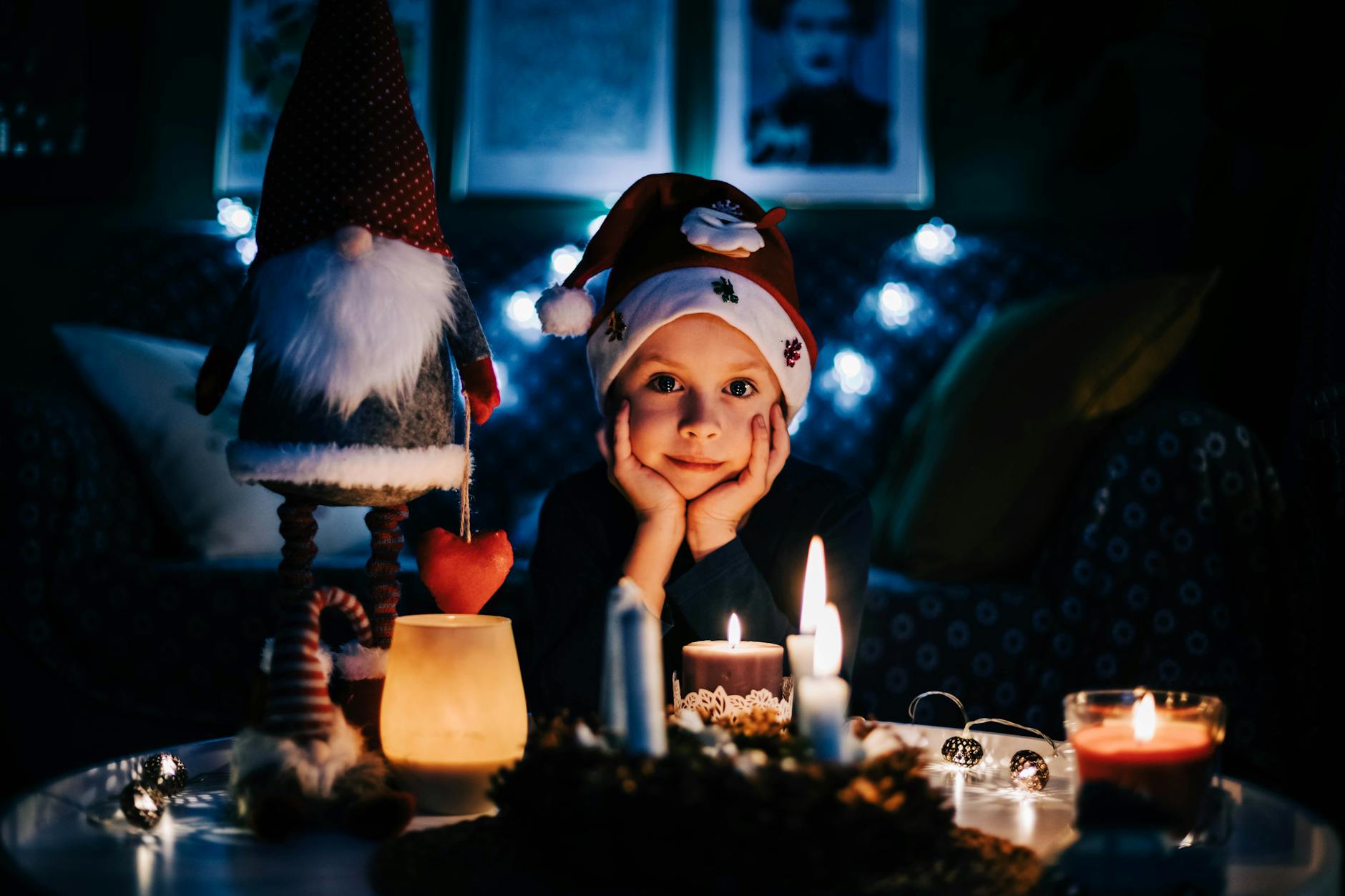 Child in Santa Hat by Decorated Table (Photo by Helena Jankovičová Kováčová)
By adapting its programming to align with evolving viewer preferences and leveraging online platforms, CNN can strengthen its position as a go-to news source. Thompson's expertise in expanding The New York Times' digital presence suggests that similar strategies may be implemented at CNN to increase audience engagement and loyalty.
Furthermore, Thompson's appointment could enhance CNN's competitiveness against other news networks. With his experience in leading a reputable news organization, Thompson brings a fresh perspective and knowledge of industry trends. This could potentially result in CNN's ability to outpace competitors in terms of breaking news coverage, journalistic quality, and innovative storytelling techniques.
In conclusion, Mark Thompson's appointment as CNN CEO carries significant potential for driving change and shaping the future of the network. From programming and strategy developments to the impact on ratings and competitiveness, Thompson's expertise and experience are expected to propel CNN into a new era of media excellence.
Want to learn more about Mark Thompson's appointment and its implications? Check out these related websites for additional contextual information:
Thompson's Leadership Style and Vision for CNN
Thompson's Previous Leadership Style
Mark Thompson, the newly appointed CEO of CNN, brings with him a wealth of experience and a distinctive leadership style. Throughout his career, Thompson has demonstrated his ability to lead and drive successful transformations. Prior to joining CNN, Thompson served as the CEO of The New York Times, where he implemented innovative strategies to adapt to the digital age.
Thompson's leadership style is characterized by his keen understanding of the media landscape and his commitment to maintaining journalistic integrity. As the head of The New York Times, he navigated the publication through challenging times, ensuring its relevance in an increasingly digital world. Thompson's focus on quality journalism and dedication to unbiased reporting earned him acclaim within the industry.
Thompson's Vision for CNN's Future
As Thompson takes the helm at CNN, he brings forth a clear vision for the future of the network. He recognizes the importance of staying ahead of the curve in an ever-changing media environment. Thompson aims to harness emerging technologies and trends to elevate CNN's reach and impact.
One aspect of Thompson's vision is to strengthen CNN's digital presence and engagement with its audience. He intends to leverage the power of social media and interactive platforms to deliver news in innovative formats and foster meaningful conversations. Thompson understands the importance of meeting viewers where they are, ensuring that CNN remains a prominent source of information in the digital age.
Additionally, Thompson envisions CNN expanding its international footprint and further diversifying its content offerings. He recognizes the global nature of today's news landscape and aims to capitalize on CNN's established reputation as a trusted source of international news. By investing in international coverage and partnerships, he plans to strengthen CNN's position as a leading global news organization.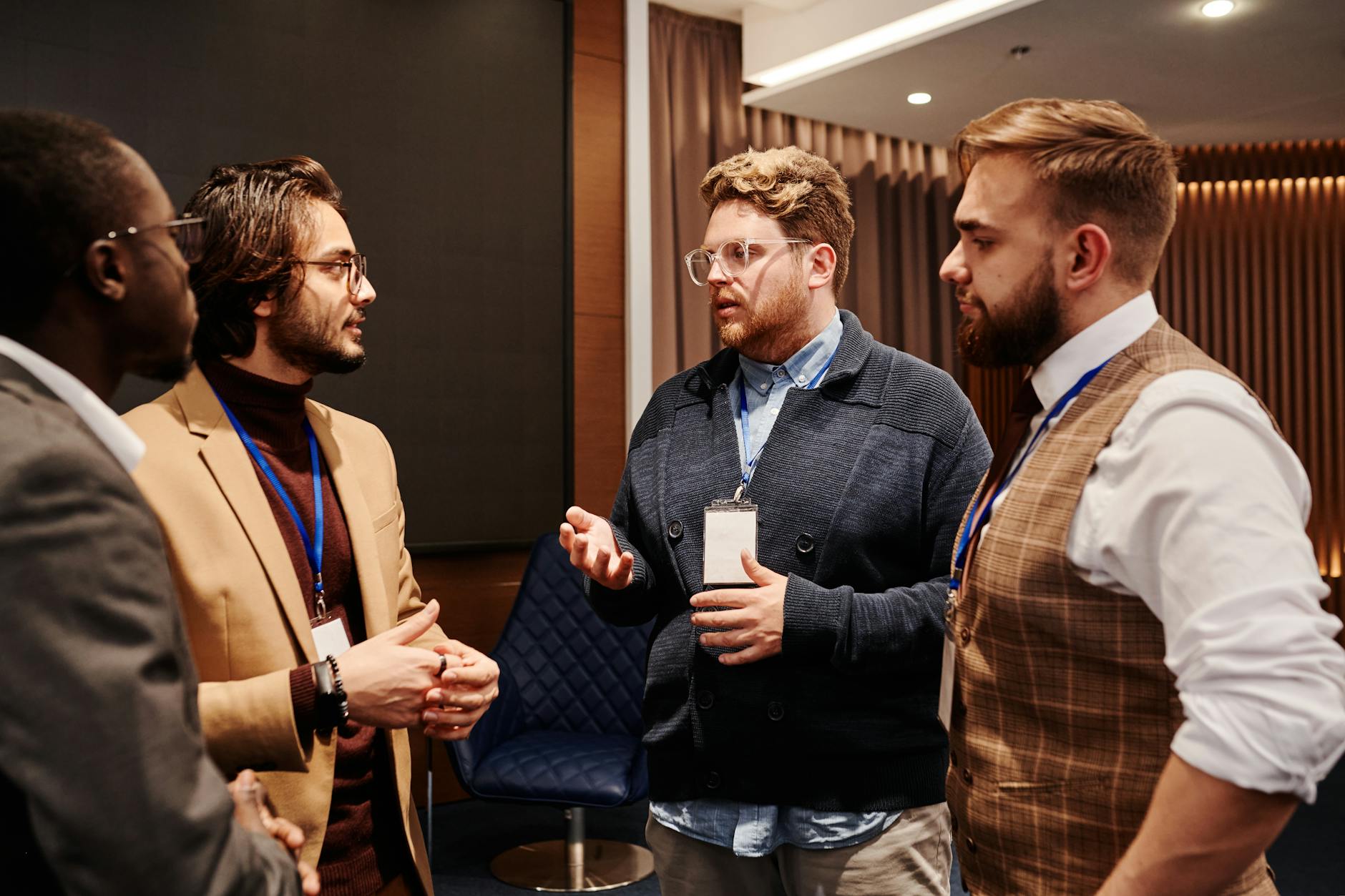 Men in Discussion at an Event (Photo by Henri Mathieu-Saint-Laurent)
In conclusion, Mark Thompson's proven leadership style and clear vision for CNN's future position him as a promising CEO for the network. With his commitment to quality journalism and his drive to adapt to the evolving media landscape, Thompson is poised to lead CNN into a new era of growth and influence.
Sources:
Criticisms and Controversies Surrounding Thompson
Thompson's Handling of Controversial Issues
Mark Thompson's appointment as CNN CEO has stirred up a significant amount of criticism and controversy. One of the main concerns voiced by critics is Thompson's handling of controversial issues during his tenure at the New York Times. Some argue that he displayed a lack of editorial judgment and impartiality in certain instances.
One notable controversy involves Thompson's handling of the sexual harassment scandal involving former New York Times reporter, Glenn Thrush. Critics point out that Thompson's response to the allegations was insufficient and failed to address the seriousness of the issue. This raised questions about his ability to handle similar situations in the future and protect the integrity of a news organization.
Another area of concern is Thompson's involvement in the decision to cut local news coverage at the New York Times. Many critics argue that this move demonstrated a lack of understanding and appreciation for the importance of local journalism. This decision was met with widespread disappointment and raised doubts about Thompson's commitment to maintaining high-quality journalism across different platforms.
Response to Criticisms and Controversies
In response to the criticisms and controversies surrounding his appointment, Mark Thompson has defended his track record and emphasized his commitment to journalistic integrity. He acknowledges that there may have been missteps along the way but assures the public that he has learned from those experiences and will strive to do better moving forward.
Thompson asserts that he understands the importance of maintaining an unbiased and independent news organization. He promises to uphold the values of CNN and ensure that the network continues to provide accurate and reliable information to its viewers.
While some remain skeptical, Thompson has also expressed his willingness to engage in open dialogue with both critics and supporters. He believes that constructive feedback is essential for growth and improvement, and he is committed to addressing concerns and making necessary adjustments.
Overall, the controversies surrounding Mark Thompson's appointment as CNN CEO raise valid concerns about his past decision-making and leadership. However, Thompson's response to the criticisms shows a willingness to learn from mistakes and a dedication to upholding the fundamental principles of journalism. It remains to be seen how he will navigate these challenges and shape the future of CNN under his leadership.
---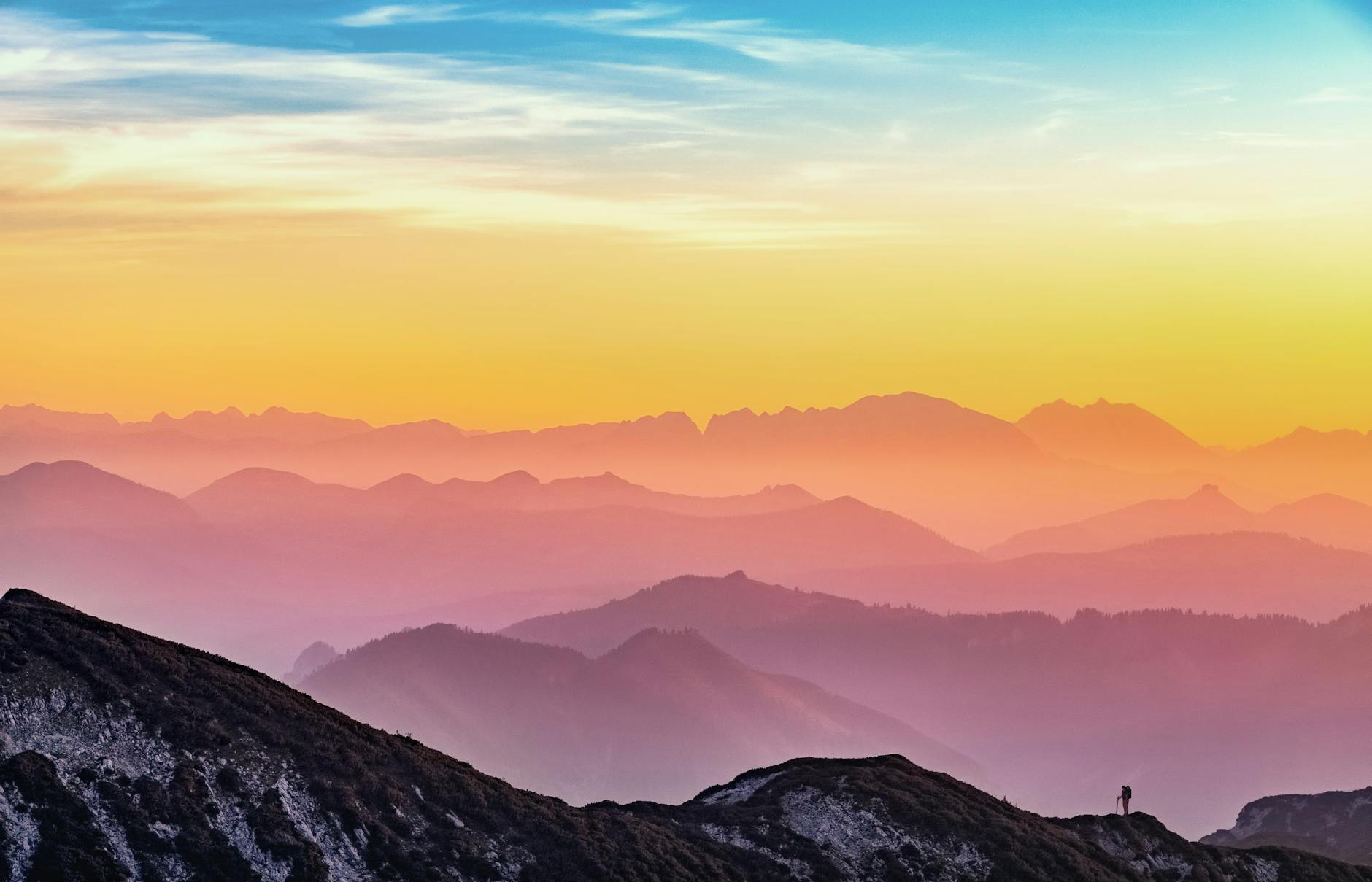 Silhouette Of Mountains (Photo by Simon Berger)
Conclusion
The appointment of Mark Thompson as CNN CEO has sparked significant attention and discussion in the media industry. With his proven track record and vast experience in the media landscape, Thompson brings a unique perspective and fresh ideas to the table. His successful tenure as CEO of The New York Times and his notable contributions to the media industry have solidified his position as a respected and influential figure. As Thompson takes the helm at CNN, it is clear that his leadership will bring forth new innovations and a renewed focus on delivering quality journalism to audiences around the world. The future of CNN under Thompson's guidance is certainly promising, and it will be fascinating to witness the impact of his leadership in the coming years.