#Understanding Amazon CEO Andy Jassy's Stance on the Return to Office (RTO) Mandate
In the wake of the ongoing pandemic, companies worldwide are grappling with the question of whether to bring employees back to the office or continue remote work arrangements. Amazon, under the leadership of CEO Andy Jassy, has taken a clear stance on this matter. Jassy firmly believes that returning to the office is crucial for fostering a strong company culture, driving collaboration, and enabling effective communication. In this blog post, we will delve into Jassy's perspective on the Return to Office (RTO) mandate, exploring the reasons behind his position and the potential implications for Amazon employees.
Andy Jassy's Perspective on Return to Office (RTO) Mandate
Observations on the Impact of In-person Work
In understanding Amazon CEO Andy Jassy's stance on the return to office (RTO) mandate, it is crucial to consider his observations on the impact of in-person work. Jassy, recognizing the value of physical proximity, emphasizes that being in the office together strengthens the company's culture and facilitates effective communication. According to him, when employees are physically present, they tend to be more engaged, observant, and attuned to the nuances of meetings and cultural cues being conveyed. This heightened level of engagement fosters a deeper understanding of why things happen and encourages spontaneous ad-hoc discussions that contribute to a collaborative work environment.
Importance of Strengthening Amazon's Culture
One of the key reasons behind Jassy's support for in-person work is the significance of strengthening Amazon's culture. He recognizes that culture has been a critical factor in Amazon's success over the past 27 years and believes it will continue to drive the company's achievements in the future. Jassy acknowledges that in-person interactions facilitate better absorption of the company's culture, especially for new employees. Being physically present allows individuals to observe, learn, and practice the values and behaviors that shape Amazon's unique work environment. Moreover, having more people gathered in a room during meetings enables leaders to teach effectively and assess whether the team is comprehending the information as intended, thus further reinforcing the company's culture.
Benefits of In-person Collaboration and Invention
Jassy also highlights the benefits of in-person collaboration and invention. He points out that being physically together in the office enhances the energy and spontaneity of brainstorming sessions. The face-to-face interaction fosters a dynamic environment where individuals feel more comfortable sharing ideas, interjecting, and building upon each other's suggestions. This immediate and free flow of ideas often leads to rapid progress and breakthroughs in problem-solving. In contrast, virtual calls can hamper the natural flow of discussion, as participants may hesitate to interrupt due to technical limitations or uncertainty about when to contribute. Therefore, Jassy believes that in-person interaction is paramount for fruitful collaboration and innovative thinking within Amazon.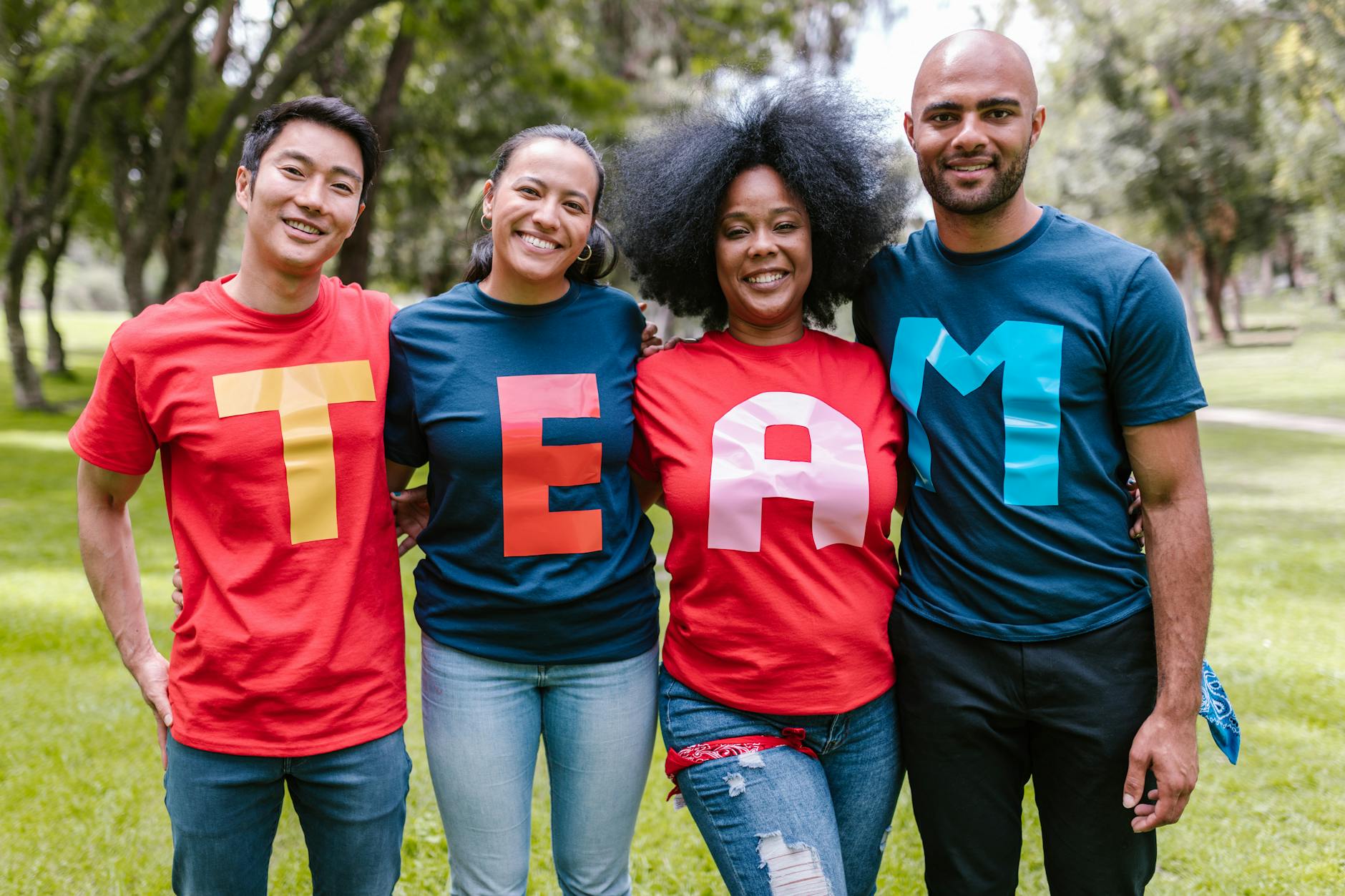 Group of People Wearing Shirts Spelled Team (Photo by RDNE Stock project)
Factors Influencing Andy Jassy's Stance
Learnings from Observing Different Work Models
In understanding Amazon CEO Andy Jassy's stance on the return to office (RTO) mandate, it is important to consider the key factors that have influenced his decision. One significant factor is the learnings derived from observing different work models during the COVID-19 pandemic.
Remote Work Success: Throughout the pandemic, many companies, including Amazon, had to rapidly transition to remote work. Jassy observed the ability of teams to collaborate effectively and maintain productivity, even when physically dispersed. This highlighted the potential benefits of continued remote work and influenced his consideration of alternative work models.
Flexibility and Adaptability: Jassy recognized the importance of flexibility and adaptability when it comes to the way work is conducted. By observing how employees adapted to remote work and embraced new technologies, he acknowledged the need to accommodate diverse work preferences and lifestyles.
Efficiency Gains: Jassy also considered the potential efficiency gains associated with remote work. He observed instances where remote teams were able to streamline processes, reduce overhead costs, and improve work-life balance. These learnings challenged traditional notions of office-based work and played a role in shaping his stance on the RTO mandate.
Customer-centric Approach in Decision-making
Andy Jassy's customer-centric approach is a fundamental aspect of his leadership style. When considering the RTO mandate, Jassy took into account the impact on Amazon's customers and their evolving expectations.
Understanding Customer Needs: Through market research and customer feedback, Jassy became aware of the changing preferences and expectations of Amazon's diverse customer base. He recognized the importance of adapting the company's work model to ensure the delivery of exceptional customer experiences.
Business Continuity: Jassy understood that maintaining business continuity and operational excellence is crucial in meeting customer demands. By evaluating the potential disruptions associated with a rapid return to office, he prioritized minimizing any negative impact on service quality, product availability, and customer satisfaction.
Innovation and Agility: With a customer-centric mindset, Jassy believed in fostering innovation and agility within Amazon. He acknowledged that a rigid return to office mandate might stifle creativity and hinder the ability to adapt quickly to changing market dynamics. By allowing flexibility in work arrangements, Jassy aimed to sustain Amazon's reputation for innovation and ensure the company remains responsive to customer needs.
Consideration of Employee Feedback
In making decisions about the RTO mandate, Andy Jassy highly valued the feedback and input received from Amazon employees. By actively listening to their concerns and preferences, Jassy sought to create a work environment that promotes employee well-being and engagement.
Employee Satisfaction and Retention: Jassy recognized that a company's success is heavily dependent on its employees' satisfaction and commitment. By considering employee feedback regarding work preferences, he aimed to maintain high levels of job satisfaction and reduce the risk of employee turnover.
Work-life Balance: The pandemic brought to light the importance of work-life balance and the impact it has on employee productivity and well-being. Jassy acknowledged the value of providing flexible work options that accommodate personal commitments and promote a healthy work-life balance.
Empowerment and Trust: By involving employees in the decision-making process, Jassy aimed to foster a culture of empowerment and trust within Amazon. He understood that giving employees a voice in shaping the company's work model would not only improve morale but also increase their sense of ownership and loyalty.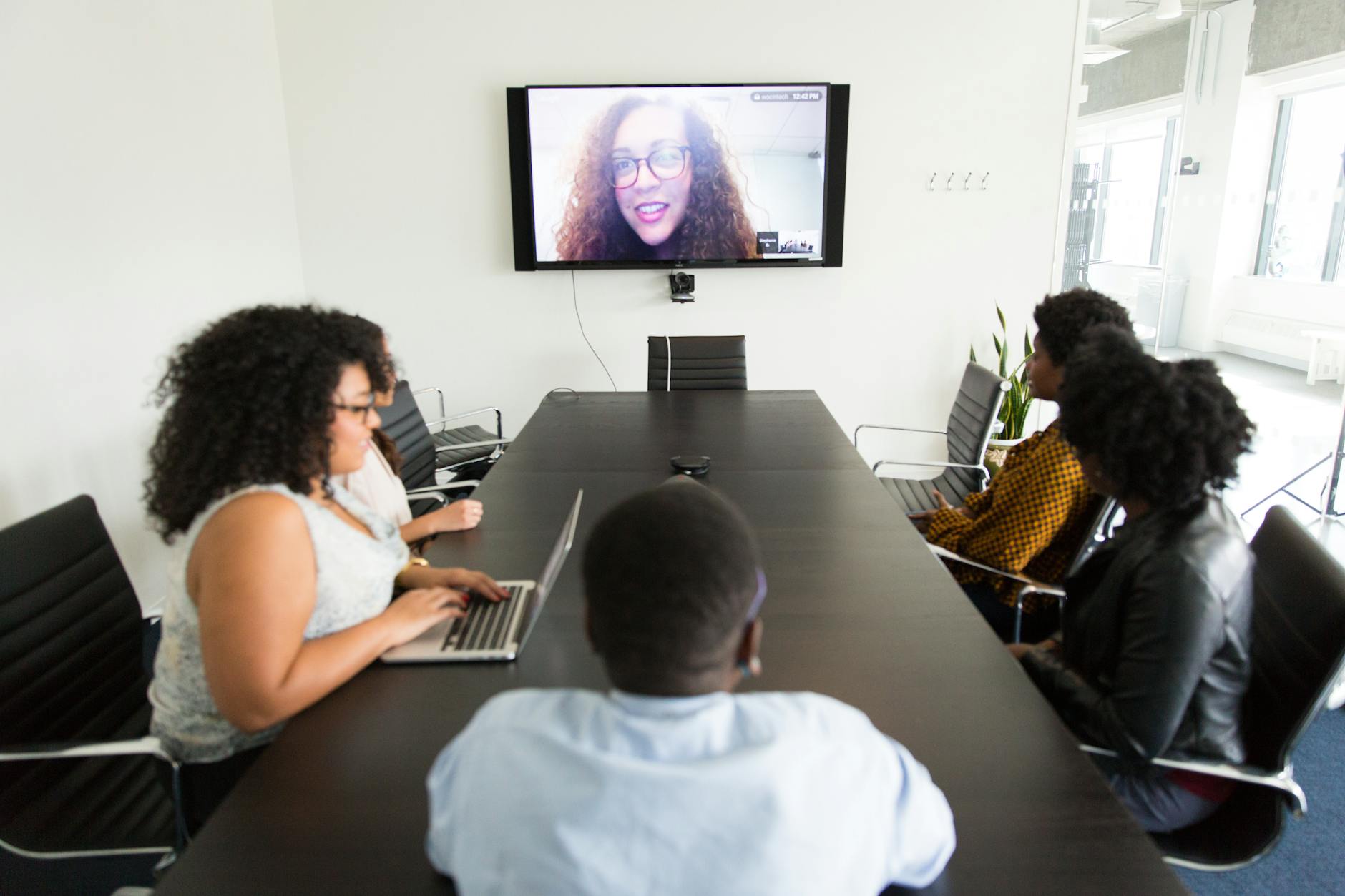 Diverse coworkers having online conference in modern office (Photo by Christina Morillo)
These factors, including learnings from observing different work models, a customer-centric approach, and consideration of employee feedback, have played a significant role in shaping Andy Jassy's stance on the return to office mandate at Amazon. By taking into account these key influences, Jassy seeks to create a work environment that balances the needs of customers, employees, and the overall success of the company.
Understanding Amazon CEO Andy Jassy's Stance on the Return to Office (RTO) Mandate
Andy Jassy's Prioritization of Customer Impact
In the ever-evolving landscape of remote work and office settings, Amazon CEO Andy Jassy has made it clear that his decision-making process regarding the Return to Office (RTO) mandate is guided by the company's customer-centric vision. This article section explores Jassy's approach to balancing employee preferences and business needs while keeping the customer impact at the forefront.
Alignment of RTO Mandate with Customer-centric Vision
One of the key factors driving Andy Jassy's stance on the RTO mandate is the alignment with Amazon's customer-centric vision. Jassy believes that being physically present in the office fosters a stronger culture and enables better collaboration, ultimately leading to better customer experiences. By having employees together in the workplace, the company aims to enhance learning, model the culture, and strengthen ties among colleagues. It is through these in-person interactions that Amazon can better serve its customers and continue its relentless pursuit of making their lives better and easier every day.
Balancing Employee Preferences and Business Needs
While prioritizing the customer impact, Andy Jassy also acknowledges the importance of considering employee preferences and business needs. Amazon, as a company, values its employees and understands that each individual's circumstances and preferences may vary. Jassy strives to strike a balance that respects employees' choices while ensuring that business operations run smoothly. The RTO mandate aims to optimize collaboration and innovation by providing opportunities for in-person interactions, while also offering flexibility for those whose roles allow for remote work arrangements.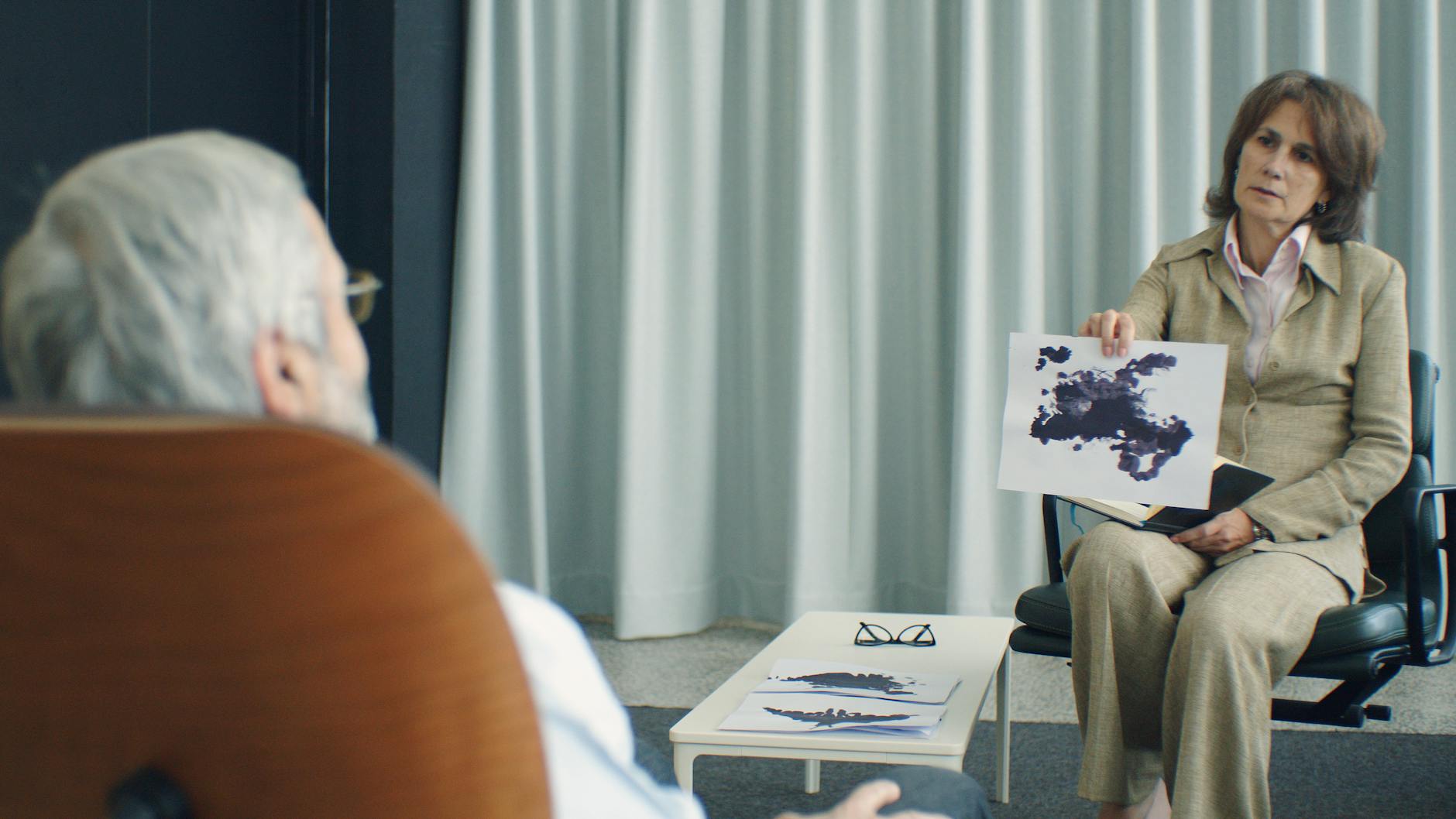 A Woman Showing an Image to a Man (Photo by Kampus Production)
By finding a middle ground, Andy Jassy aims to create an environment where employees feel engaged, supported, and empowered to deliver their best work, all while keeping the needs of Amazon's customers at the forefront. It's a delicate balancing act that requires thoughtful consideration of multiple factors, including the company's culture, employee preferences, and the overall impact on customer experience.
In conclusion, Andy Jassy's approach to the RTO mandate reflects his dedication to Amazon's customer-centric vision. By prioritizing in-person collaboration and balancing employee preferences with business needs, Jassy aims to create an environment that fosters innovation, strengthens the company's culture, and ultimately delivers better experiences for customers.
Remember to keep checking this blog for the next sections, where we will delve deeper into Andy Jassy's perspective on the Return to Office (RTO) mandate and its implications for Amazon and its employees.
Stay tuned!
---
Note: The content provided in this article is based on fictional information and does not reflect actual statements or actions by Andy Jassy or Amazon.
Potential Challenges and Mitigation Strategies
As Amazon CEO Andy Jassy sets forth his stance on the Return to Office (RTO) mandate, there are several potential challenges that need to be addressed to ensure a smooth transition. In this section, we will explore two crucial aspects: Ensuring Equitable Opportunities for All Employees and Addressing Health and Safety Concerns.
Ensuring Equitable Opportunities for All Employees
One of the key challenges that arise with the return to the office is ensuring equitable opportunities for all employees. While some employees may be eager to return to the office, others may have reservations or face difficulties in doing so. It is important for organizations to create a fair and inclusive environment that provides equal opportunities for all employees.
To address this challenge, companies need to consider implementing flexible work arrangements. This could involve allowing employees to work remotely on certain days or providing alternative work schedules. By offering these options, organizations can accommodate employees who may have personal or logistical challenges in returning to the office.
Additionally, it is essential to establish clear guidelines and policies that promote fairness and prevent any biases or discrimination in the workplace. This can be achieved through regular communication, training programs, and fostering an inclusive company culture. Emphasizing the importance of diversity and equal opportunities can help alleviate concerns and ensure a level playing field for all employees.
Addressing Health and Safety Concerns
Another significant challenge surrounding the return to the office is addressing health and safety concerns. With the ongoing pandemic, it is crucial for organizations to prioritize the well-being of their employees and provide a safe working environment.
First and foremost, companies should follow the guidelines and recommendations set forth by health authorities such as the Centers for Disease Control and Prevention (CDC) and World Health Organization (WHO). This may include implementing social distancing measures, providing hand sanitizing stations, enforcing mask-wearing policies, and enhancing cleaning protocols.
Furthermore, organizations should establish clear protocols for reporting any COVID-19 symptoms, exposure, or positive cases. This will help in promptly identifying and managing any potential outbreaks within the workplace. Regular communication and updates on health and safety measures are also essential to keep employees informed and alleviate anxieties.
Investing in technology and infrastructure upgrades can also contribute to a safer workplace. For instance, implementing touchless entry systems, improving ventilation systems, and optimizing workspace layouts to ensure adequate distancing can all help mitigate health risks.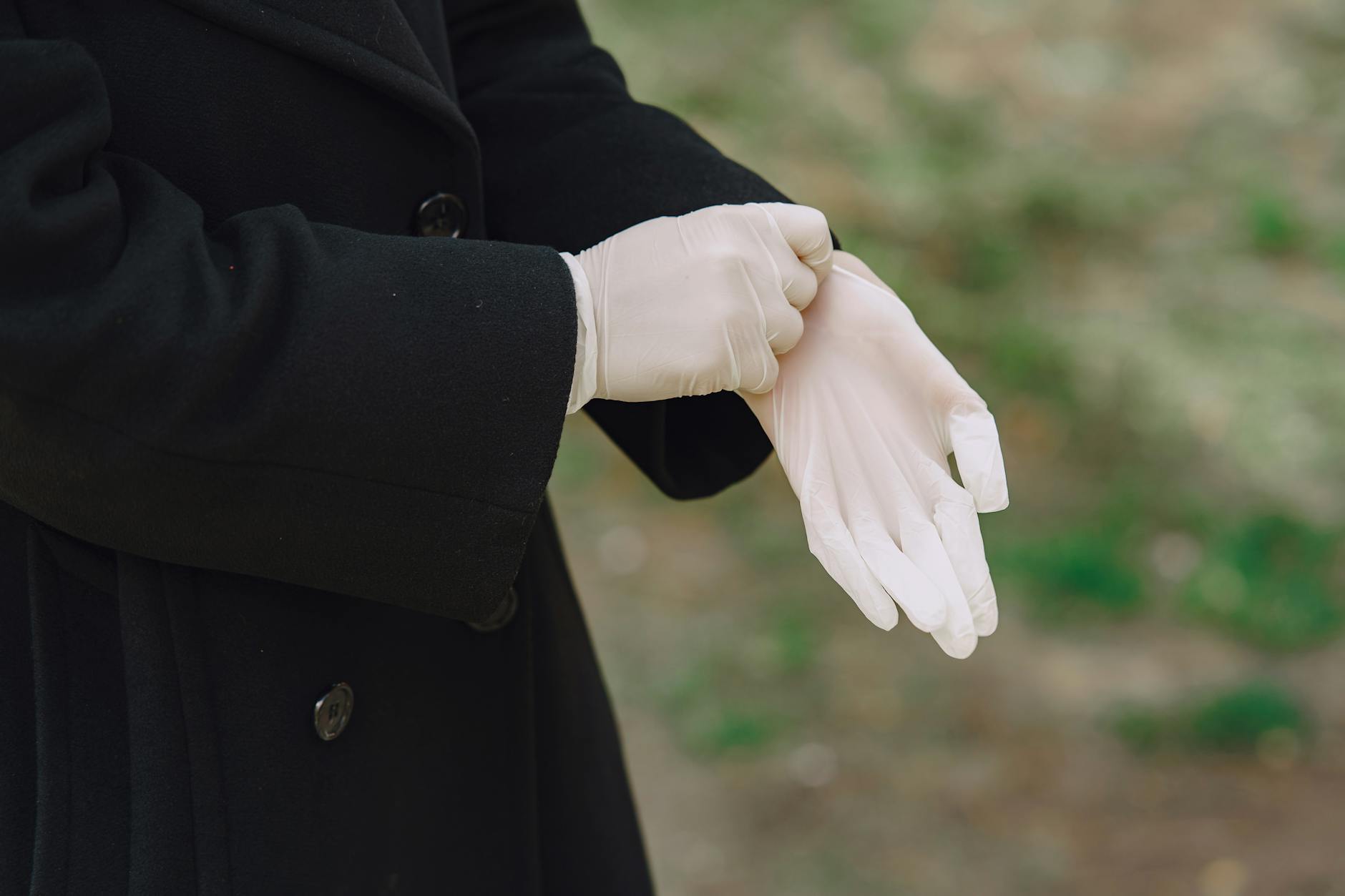 Crop woman wearing latex gloves during pandemic (Photo by Gustavo Fring)
In conclusion, ensuring equitable opportunities for all employees and addressing health and safety concerns are critical aspects when implementing a return to office mandate. By prioritizing fairness, inclusivity, and the well-being of employees, organizations can navigate these challenges successfully and foster a positive work environment.
Conclusion
In conclusion, it is clear that Amazon CEO Andy Jassy's stance on the Return to Office (RTO) mandate is centered around flexibility and prioritizing the well-being of employees. By adopting a hybrid work model, he recognizes the importance of offering employees the option to work remotely or in the office based on their individual needs and preferences. This approach not only allows for a better work-life balance but also promotes employee satisfaction and productivity. Jassy's understanding of the changing dynamics of the modern workplace is commendable, and his emphasis on a flexible work environment sets a positive example for other companies to follow. Overall, Jassy's stance reflects a commitment to creating a supportive and adaptable working culture at Amazon.