#Top 5 Destinations for Luxury Travel: Exploring with Signature Private Jet Charter
Are you looking to elevate your travel experience to new heights? Look no further than the top 5 destinations to explore with Signature Private Jet Charter. With our luxurious and exclusive services, you can indulge in the ultimate travel experience, taking you to breathtaking locations around the globe. From the pristine beaches of Bora Bora to the vibrant streets of Tokyo, our private jet charters provide unparalleled convenience, comfort, and style. Join us as we embark on a journey to discover the most enchanting destinations that await you. Get ready for a truly extraordinary adventure!
Aspen, Colorado, USA
Aspen, Colorado is a truly remarkable destination with its stunning natural beauty, exhilarating outdoor activities, and luxurious amenities. Whether you're a ski enthusiast, a food connoisseur, or a fan of upscale shopping, Aspen has something for everyone. Let's explore what makes this destination a must-visit spot on your private jet charter itinerary.
Renowned Skiing and Snowboarding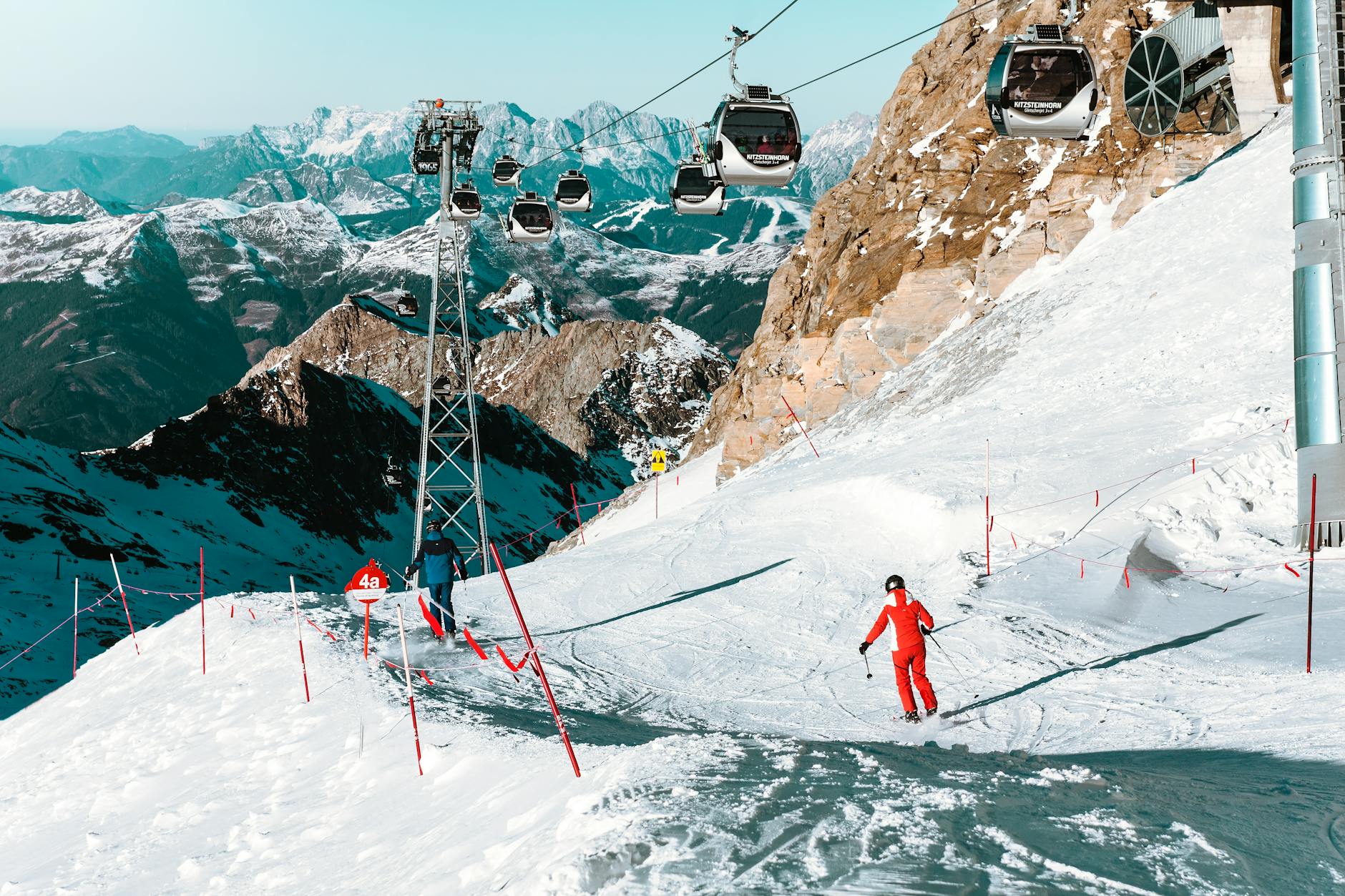 High Angle View of People Skiing on Snowcapped Mountain (Photo by Daniel Frank)
Aspen is synonymous with world-class skiing and snowboarding. With four legendary ski resorts to choose from - Aspen Mountain, Aspen Highlands, Buttermilk, and Snowmass Ski Resort - the options are endless. Take advantage of your private jet charter to Aspen and arrive in style, ready to hit the slopes without any hassle. The diverse terrain and exceptional snow conditions cater to both beginners and advanced skiers, ensuring an unforgettable experience for all.
Exquisite Dining
When it comes to culinary delights, Aspen is a food lover's paradise. From cozy mountain bistros to award-winning fine dining establishments, the town offers a wide array of gastronomic experiences that will satisfy even the most discerning palates. Indulge in delectable dishes crafted by renowned chefs, showcasing a fusion of international flavors and locally sourced ingredients. Whether you crave a cozy fondue dinner or an elegant gourmet feast, Aspen has the perfect dining spot to tantalize your taste buds.
Upscale Shopping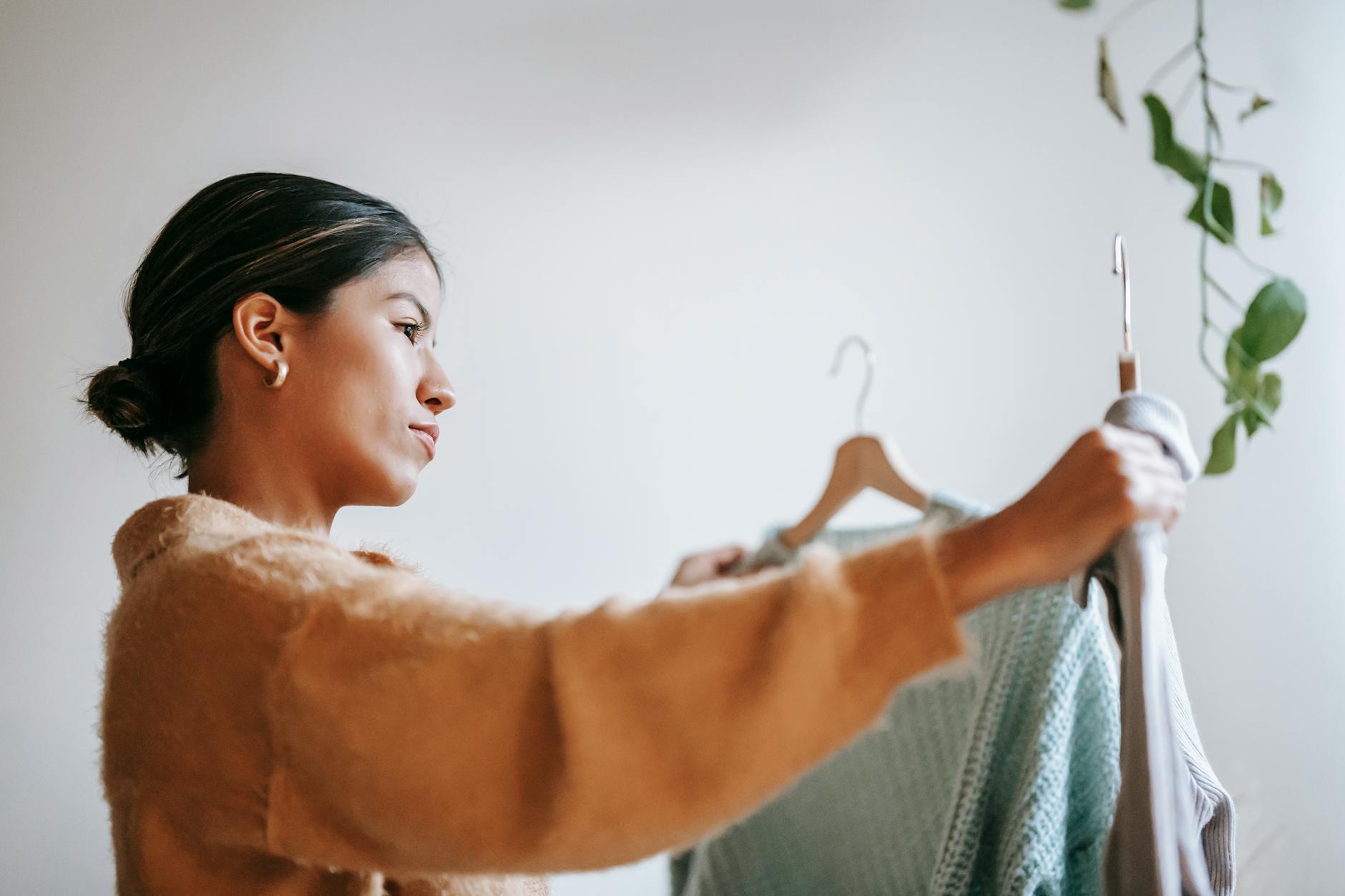 Focused woman choosing clothes at home (Photo by Liza Summer)
Aspen is known for its high-end shopping scene, attracting fashionistas and luxury shoppers from around the world. Stroll through the charming streets lined with upscale boutiques and designer stores, where you'll find the latest trends, timeless classics, and unique finds. From renowned fashion brands to exquisite jewelry and art galleries, indulge in a shopping experience like no other. Treat yourself to a luxury shopping spree or find the perfect souvenir to commemorate your Aspen getaway.
With its combination of exceptional skiing, exquisite dining, and upscale shopping, Aspen, Colorado offers an unparalleled experience for discerning travelers. Arrive in style with a private jet charter and immerse yourself in the natural wonders and luxurious amenities of this remarkable destination.
For more information about Aspen and planning your visit, check out the official Aspen Chamber website and Aspen Skiing Company website.
Dubai, United Arab Emirates
Dubai, the crown jewel of the United Arab Emirates, is a city that exudes opulence and grandeur. From towering skyscrapers to luxurious resorts, Dubai offers a lavish experience like no other. Let's delve into some of the highlights that make Dubai a must-visit destination.
Opulence and Grandeur
Dubai is synonymous with luxury and extravagance. The cityscape is dotted with iconic architectural marvels such as the Burj Khalifa, the tallest building in the world. Its shimmering facade dominates the skyline and offers breathtaking panoramic views from its observation deck.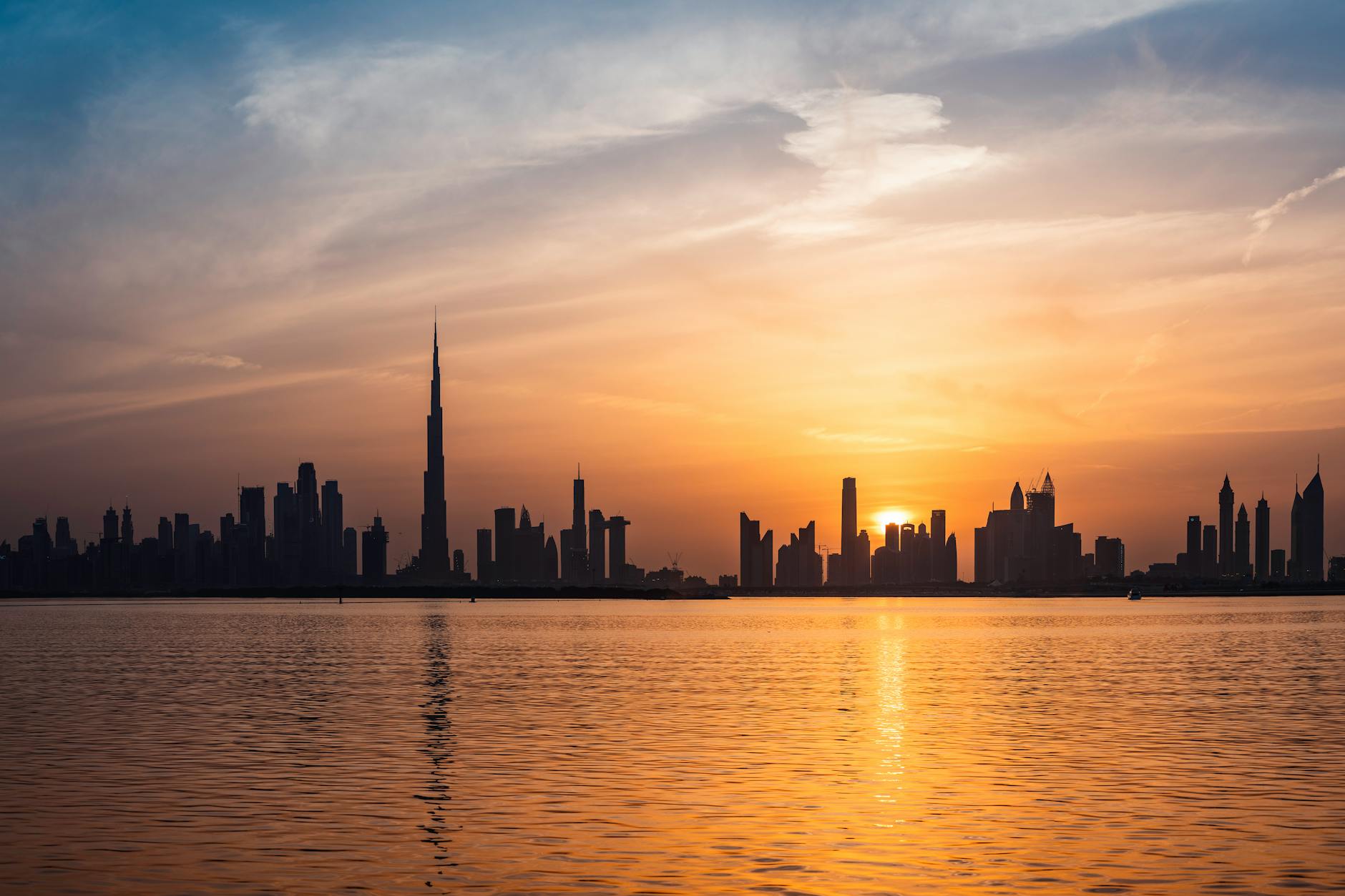 Golden Hour (Photo by Aleksandar Pasaric)
But Dubai's opulence isn't limited to skyscrapers alone. The city is home to a plethora of high-end shopping malls, including the opulent Mall of the Emirates and the world-renowned Dubai Mall. These retail havens boast designer boutiques, luxury brands, and upscale dining options, providing visitors with a truly indulgent shopping experience.
Thrilling Desert Safaris
Beyond the glitz and glamour of the city, Dubai's desert landscapes offer an exhilarating contrast. Embark on a desert safari adventure and immerse yourself in the rugged beauty of the Arabian Desert.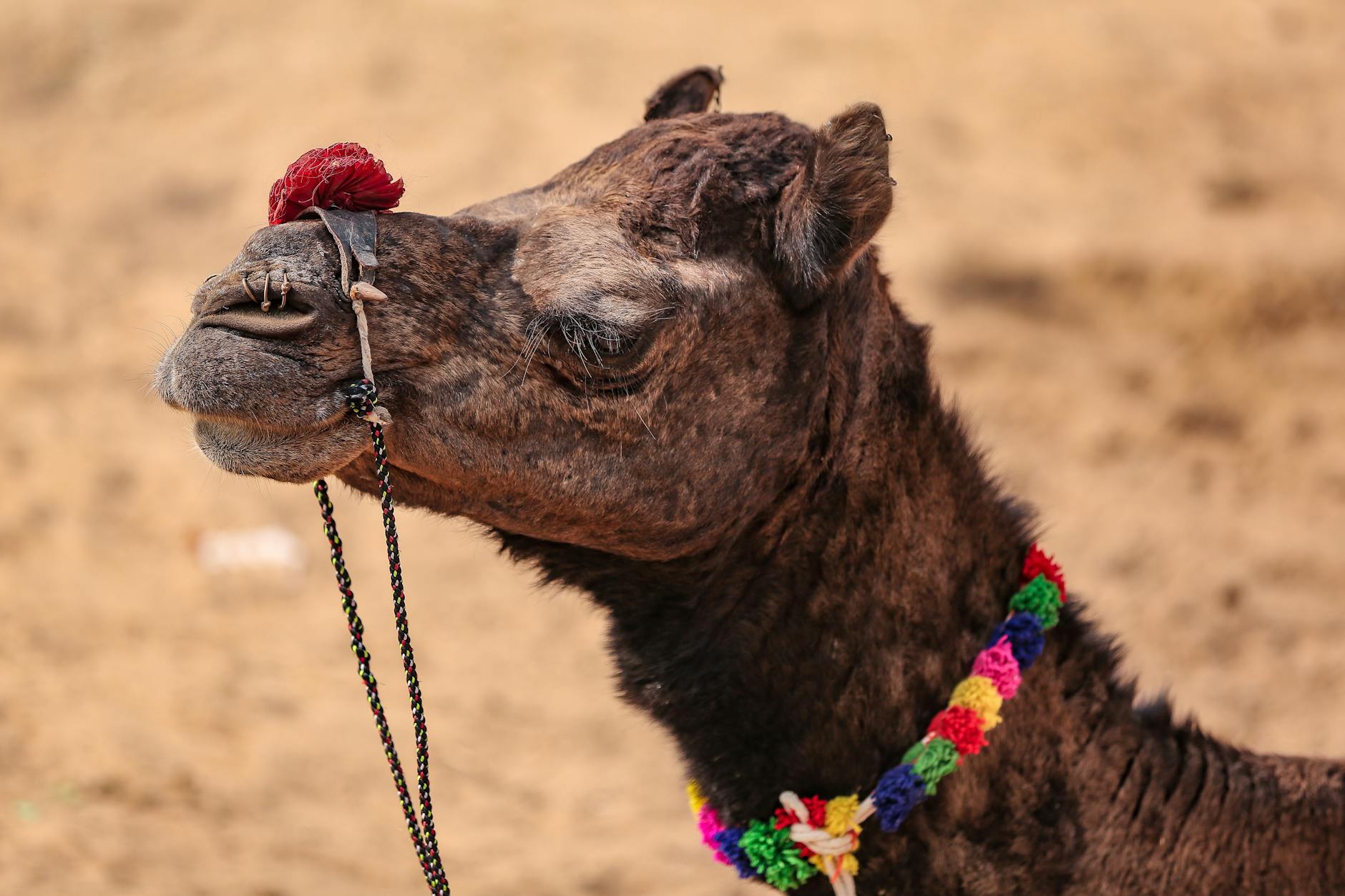 Camel with colorful neck decoration on sandy terrain (Photo by Gaurav Sood)
Experience the thrill of dune bashing as skilled drivers navigate the sandy terrain, offering a heart-pounding ride. Indulge in sandboarding, an adrenaline-pumping activity where you glide down the dunes on a board. Alternatively, you can hop on a camel and traverse the golden sands in a more serene manner.
As the sun sets over the desert, embrace the enchanting ambiance of a traditional Bedouin camp. Enjoy cultural performances, feast on a sumptuous barbecue dinner, and witness mesmerizing belly dance shows under the starry sky. A desert safari in Dubai is an unforgettable adventure that showcases the region's rich heritage.
Fine Dining Experiences
Dubai is a culinary paradise, boasting a diverse range of gastronomic delights. The city is a melting pot of cultures, enticing food enthusiasts with an array of international cuisines prepared by world-class chefs.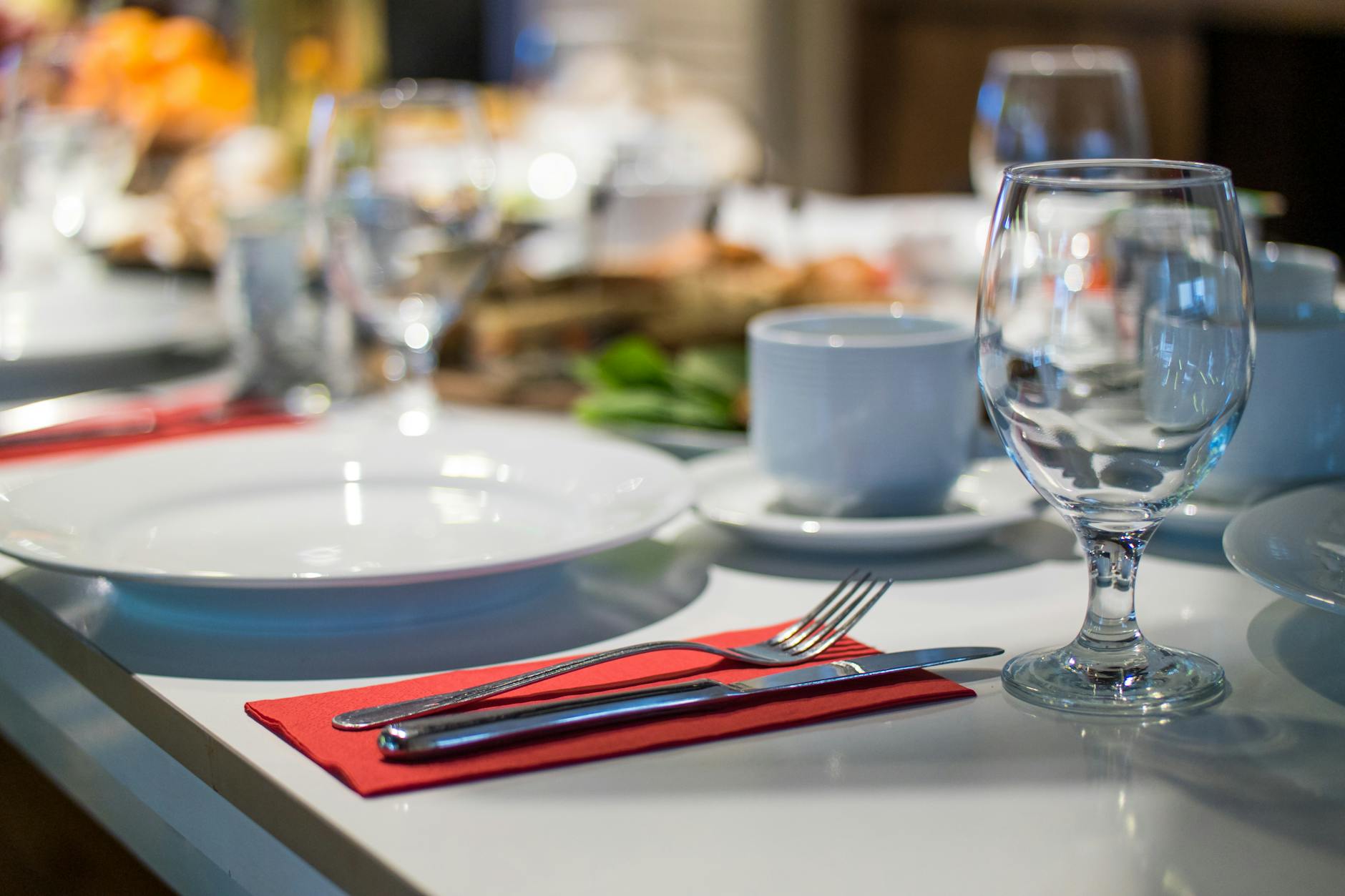 Close-up Photo of Formal Table Setting (Photo by Burak The Weekender)
Indulge in a fine dining experience at one of Dubai's many exquisite restaurants. From Michelin-starred establishments to hidden gems serving authentic regional cuisines, Dubai has something to satisfy every palate. Whether you're craving traditional Emirati dishes or international fusion creations, Dubai's dining scene promises an unforgettable culinary journey.
In addition to lavish dining establishments, Dubai is known for its vibrant street food culture. Explore bustling food markets, known as souks, and sample local delicacies such as shawarma, falafel, and kunafa. These street-side bites offer a glimpse into the flavors and aromas that define Dubai's culinary landscape.
Dubai, with its opulent charm, thrilling desert safaris, and culinary delights, is a destination that leaves visitors mesmerized. From extravagant experiences to cultural immersion, this city is a testament to the grandeur that can be found in the heart of the Arabian Peninsula.
Note: The provided images are placeholders and do not represent actual images.
Ibiza, Spain
Vibrant Nightlife and Music Scene
Ibiza, Spain is renowned for its vibrant nightlife and pulsating music scene. As the sun sets, the island comes alive with an energy that is unmatched. From world-famous clubs to beachside bars, Ibiza offers an unrivaled party experience.
Ibiza has long been a playground for DJs and electronic music enthusiasts. The island attracts some of the biggest names in the industry who come to perform at the legendary clubs such as Pacha, Amnesia, and Ushuaïa. These venues host unforgettable parties where the music, lights, and atmosphere blend together to create an electric atmosphere.
But Ibiza's nightlife is not just limited to electronic music. The island caters to a diverse range of tastes, with clubs and bars playing everything from hip-hop to reggae, ensuring there is something for everyone. Whether you prefer dancing until sunrise or enjoying a laid-back cocktail with friends, Ibiza's nightlife scene has it all.
Breathtaking Mediterranean Beaches
In addition to its legendary nightlife, Ibiza is also home to some of the most breathtaking Mediterranean beaches. The island boasts a stunning coastline with crystal-clear turquoise waters and pristine sandy shores.
One of the most popular beaches on the island is Playa d'en Bossa, known for its vibrant atmosphere and variety of beach clubs. Here, visitors can relax on sun loungers, soak up the sun, and enjoy refreshing cocktails while listening to the melodic beats of the nearby beachfront bars.
If you're looking for a more tranquil beach experience, Cala Conta is the perfect choice. This picturesque bay is surrounded by rocky cliffs and offers stunning sunset views. The calm, clear waters are ideal for swimming, and the soft white sand invites visitors to simply unwind and bask in the natural beauty of the surroundings.
Ibiza's beaches are not only places to relax and sunbathe but also offer a range of water sports activities. From jet skiing to paddleboarding, there are plenty of opportunities to get your adrenaline pumping and make the most of the island's coastal playground.
In conclusion, Ibiza, Spain is a destination that offers both an exhilarating nightlife and breathtaking Mediterranean beaches. Whether you're seeking an unforgettable party experience or a peaceful seaside retreat, Ibiza has it all. So pack your bags and get ready to explore this mesmerizing island.
Maldives, Indian Ocean
The Maldives, located in the Indian Ocean, is a breathtaking destination that offers a luxurious and tranquil escape. With its pristine white-sand beaches and crystal-clear waters, it is no wonder that the Maldives is often considered a paradise on earth.
Pristine White-Sand Beaches and Crystal-Clear Waters
When you think of the Maldives, the first thing that comes to mind is the picture-perfect white-sand beaches and the mesmerizing turquoise waters. The beaches here are simply pristine, offering a sense of serenity and tranquility that is hard to find elsewhere. You can take leisurely strolls along the shoreline, feel the soft powdery sand beneath your feet, and bask in the warm tropical sun.
The crystal-clear waters of the Maldives are a sight to behold. They are so clear that you can see the vibrant coral reefs and marine life even from the surface. Snorkeling and diving enthusiasts will be delighted by the abundance of colorful fish, majestic manta rays, and even the chance to swim with gentle whale sharks.
Overwater Villas
One of the most iconic features of the Maldives is the overwater villas. These luxurious accommodations are built on stilts over the crystal-clear lagoons, offering breathtaking views and a unique experience. Imagine waking up to the sound of gentle waves, stepping out onto your private deck, and diving directly into the turquoise waters for a morning swim. These villas provide the perfect blend of luxury, privacy, and direct access to the stunning marine environment.
Rejuvenating Spa Treatments
In addition to the natural beauty of the Maldives, the destination is renowned for its world-class spas. After a day of exploring the underwater wonders or simply lounging on the beach, indulge in a rejuvenating spa treatment that will pamper your body and relax your mind. From traditional Maldivian rituals to soothing massages, these spa experiences are designed to provide the ultimate relaxation and rejuvenation.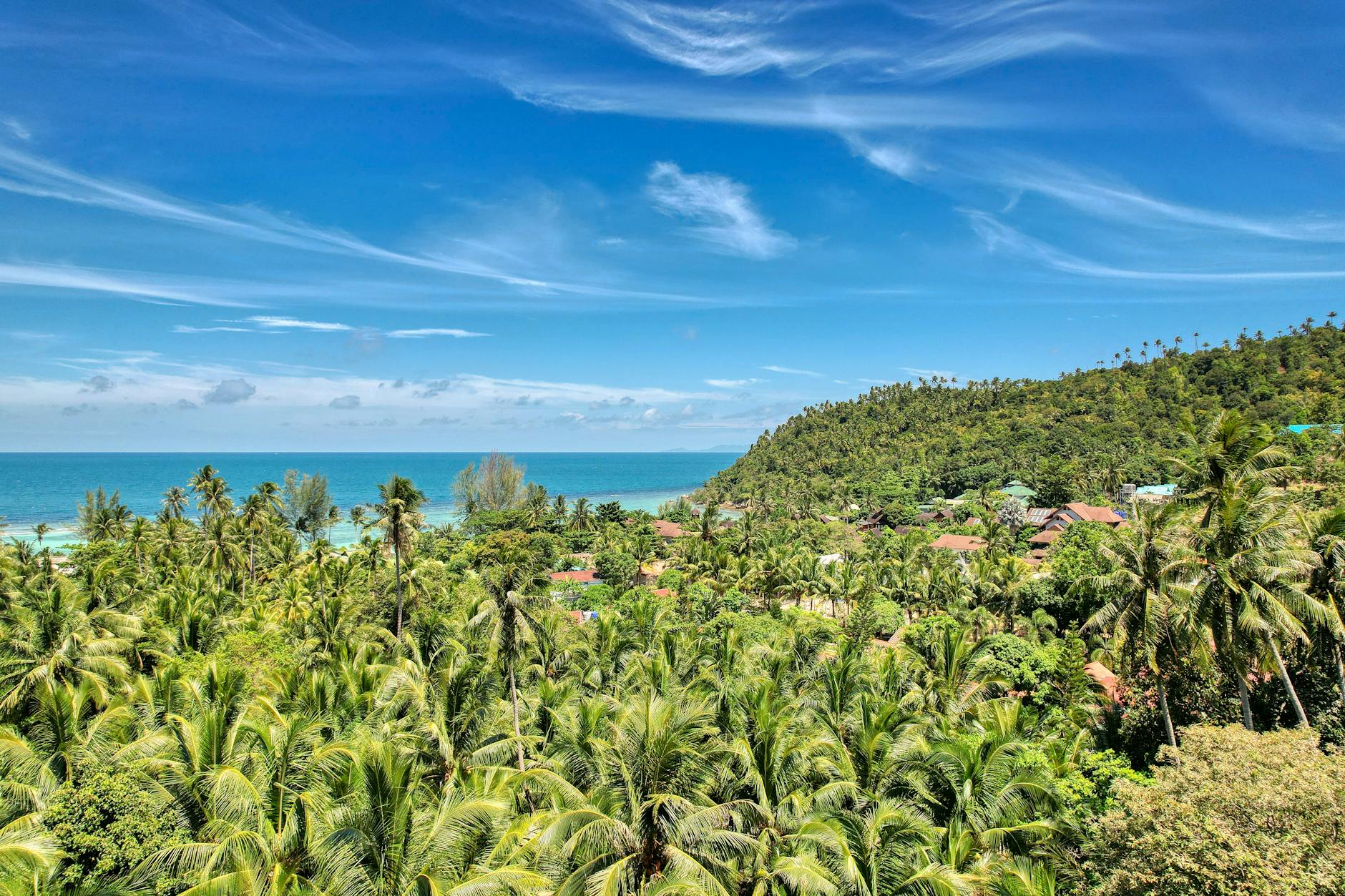 Green Trees and Ocean under Blue Sky (Photo by Peggy Anke)
In conclusion, the Maldives offers a dreamlike destination with its pristine white-sand beaches, crystal-clear waters, overwater villas, and rejuvenating spa treatments. It is a place where you can unwind, reconnect with nature, and indulge in luxury. Whether you are seeking a romantic getaway or a serene retreat, the Maldives will leave you with unforgettable memories. To learn more about the Maldives and start planning your trip, visit Maldives Tourism.
Conclusion
In conclusion, embarking on a luxurious adventure with Signature Private Jet Charter is an experience that should not be missed. With their top-notch services and world-class fleet, they take travel to a whole new level of sophistication and comfort. Whether you're looking for stunning natural landscapes, vibrant city life, or cultural immersion, the top five destinations mentioned in this blog post provide an array of options for every discerning traveler. From the breathtaking beauty of the Maldives to the vibrant energy of New York City, these destinations offer unforgettable experiences that will leave you with memories to last a lifetime. So, why wait? Book your next journey with Signature Private Jet Charter and elevate your travel experience to new heights.