#The Unexpected Boost: Intel's Data-Center Tailwind Fuels AI Growth
The unexpected boost provided by Intel's data-center tailwind is fueling remarkable growth in the field of artificial intelligence (AI). As Intel Chief Financial Officer David Zinsner revealed at the Citi Global Technology Conference in New York, the company's increased investment in AI has started yielding significant gains, giving its data-center business an unforeseen advantage. Despite a challenging quarter marked by record losses, Intel's data-center sales have surpassed expectations, positioning the company as a key player in the AI revolution. In this blog post, we will explore how Intel's data-center tailwind is propelling AI growth and what it means for the future of technology.
Intel's Data-Center Business and its Importance
Intel's Data-Center Business plays a crucial role in driving the growth of artificial intelligence (AI) technology. In this section, we will provide an overview of Intel's data-center business and highlight the key role data centers play in the development of AI.
Overview of Intel's Data-Center Business
Intel's data-center business refers to its operations and products related to data centers, which are centralized facilities where organizations store, manage, and process large amounts of data. These data centers are the backbone of the digital infrastructure that powers the modern world.
Intel, a leading technology company, provides a range of hardware and software solutions specifically designed to support data centers. Their offerings include high-performance processors, memory modules, storage devices, networking components, and software tools. Intel's cutting-edge technologies are widely used by data-center operators to optimize performance, enhance security, and improve energy efficiency.
Key Role of Data Centers in AI Development
Data centers are instrumental in driving the development and advancement of AI technology. They serve as the engine that powers AI applications, enabling the processing of massive amounts of data and complex computational tasks.
AI relies heavily on data processing and analysis. Data centers provide the necessary computing power and storage capacity to handle the enormous amounts of data generated by AI applications. The computational capabilities of data centers allow for training and fine-tuning AI algorithms, making them more accurate and efficient over time.
Moreover, data centers facilitate the deployment of AI solutions by serving as the infrastructure that hosts AI models and applications. Organizations can leverage the scalability and reliability of data centers to deploy AI services and accommodate the growing demands of AI workloads.
Data centers also contribute to the ethical and responsible development of AI. They provide the necessary resources for organizations to implement robust data privacy and security measures, ensuring the protection of sensitive information and maintaining compliance with regulatory requirements.
In summary, Intel's data-center business plays a vital role in supporting the growth and development of AI technology. Data centers provide the computational power, storage capacity, and infrastructure required to process, analyze, and deploy AI applications. As AI continues to transform industries and drive innovation, the importance of data centers in enabling its progress cannot be understated.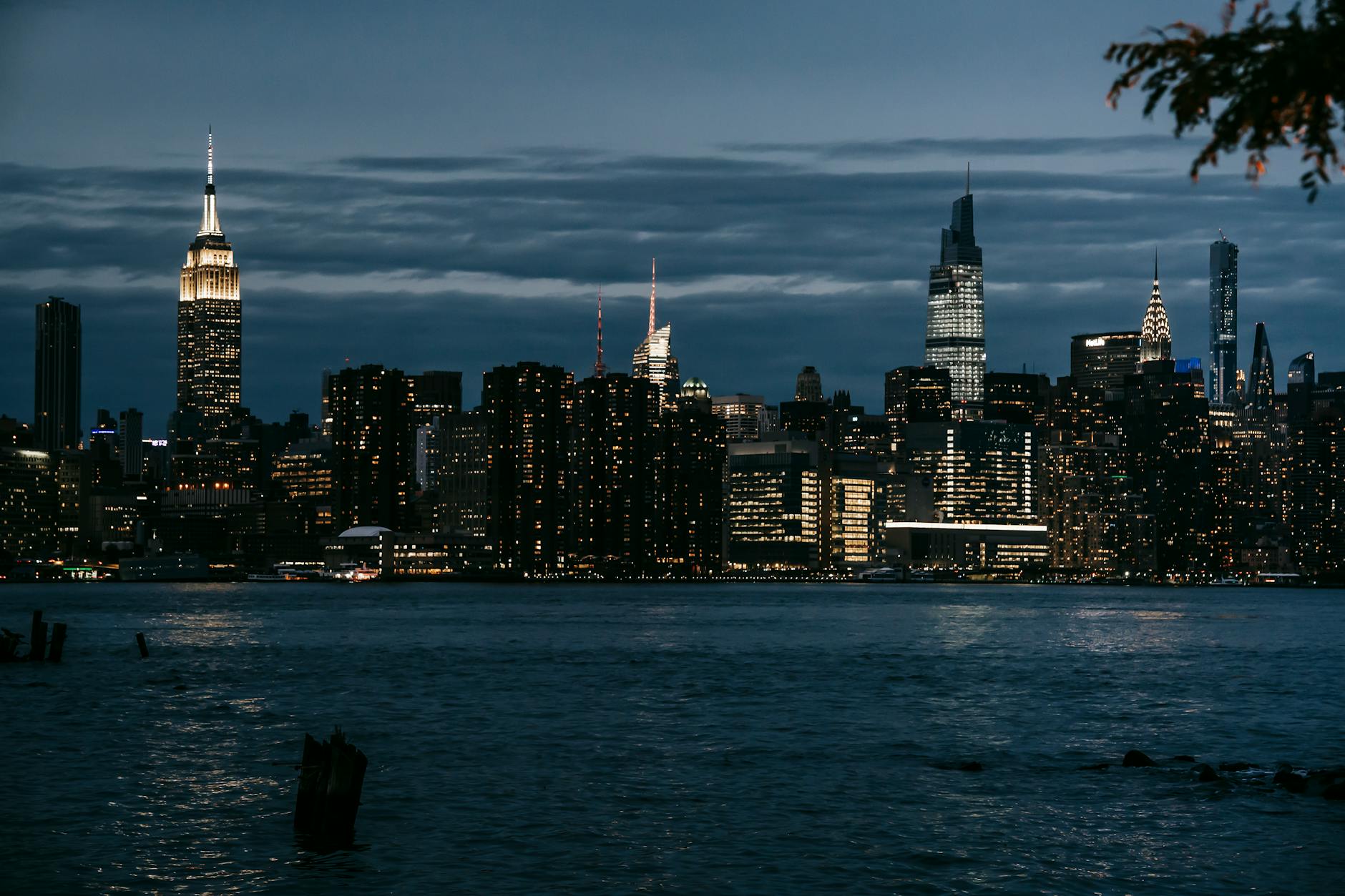 Contemporary illuminated towers located in central district on coast of rippling river in New York at night (Photo by Charles Parker)
Next Section: Impact of Intel's Data-Center Business on AI Innovation
The Growing Demand for Artificial Intelligence
Artificial Intelligence (AI) is rapidly transforming various industries, revolutionizing the way businesses operate and providing innovative solutions to complex problems. With the increasing availability of advanced technologies and the ever-growing need for automation and efficiency, the demand for AI has skyrocketed in recent years.
Increased Adoption of AI in Various Industries
From healthcare and finance to retail and manufacturing, AI has found applications in almost every sector. Companies are leveraging AI to optimize processes, gain actionable insights from data, and deliver personalized experiences to their customers.
In healthcare, AI is being used for diagnostics, drug discovery, and personalized medicine. It enables medical professionals to make more accurate diagnoses, predict disease outcomes, and develop targeted treatments. AI-powered chatbots are also being widely used in the industry to provide instant and personalized assistance to patients.
In the finance industry, AI algorithms analyze vast amounts of data, helping to detect fraudulent activities, predict market trends, and automate routine tasks. This not only improves operational efficiency but also enhances risk management and customer experiences.
Retail companies are leveraging AI to enhance customer interactions and streamline supply chain operations. AI-powered recommendation engines analyze customer behavior and preferences, enabling businesses to personalize product recommendations and improve customer satisfaction. AI is also being used in inventory management, demand forecasting, and route optimization.
Need for High-Performance Computing in AI Applications
To fully realize the potential of AI, high-performance computing (HPC) is crucial. AI relies on massive amounts of data and complex algorithms, requiring significant computing power to process and analyze information in real-time.
HPC systems, equipped with powerful processors, graphics processing units (GPUs), and large memory capacities, can handle the computational demands of AI applications. These systems enable faster training and inference times, leading to more accurate AI models and quicker decision-making.
The demand for HPC in AI is driven by the need to process big data, train deep neural networks, and optimize complex algorithms. As AI continues to advance and tackle increasingly complex problems, the demand for high-performance computing platforms will continue to grow.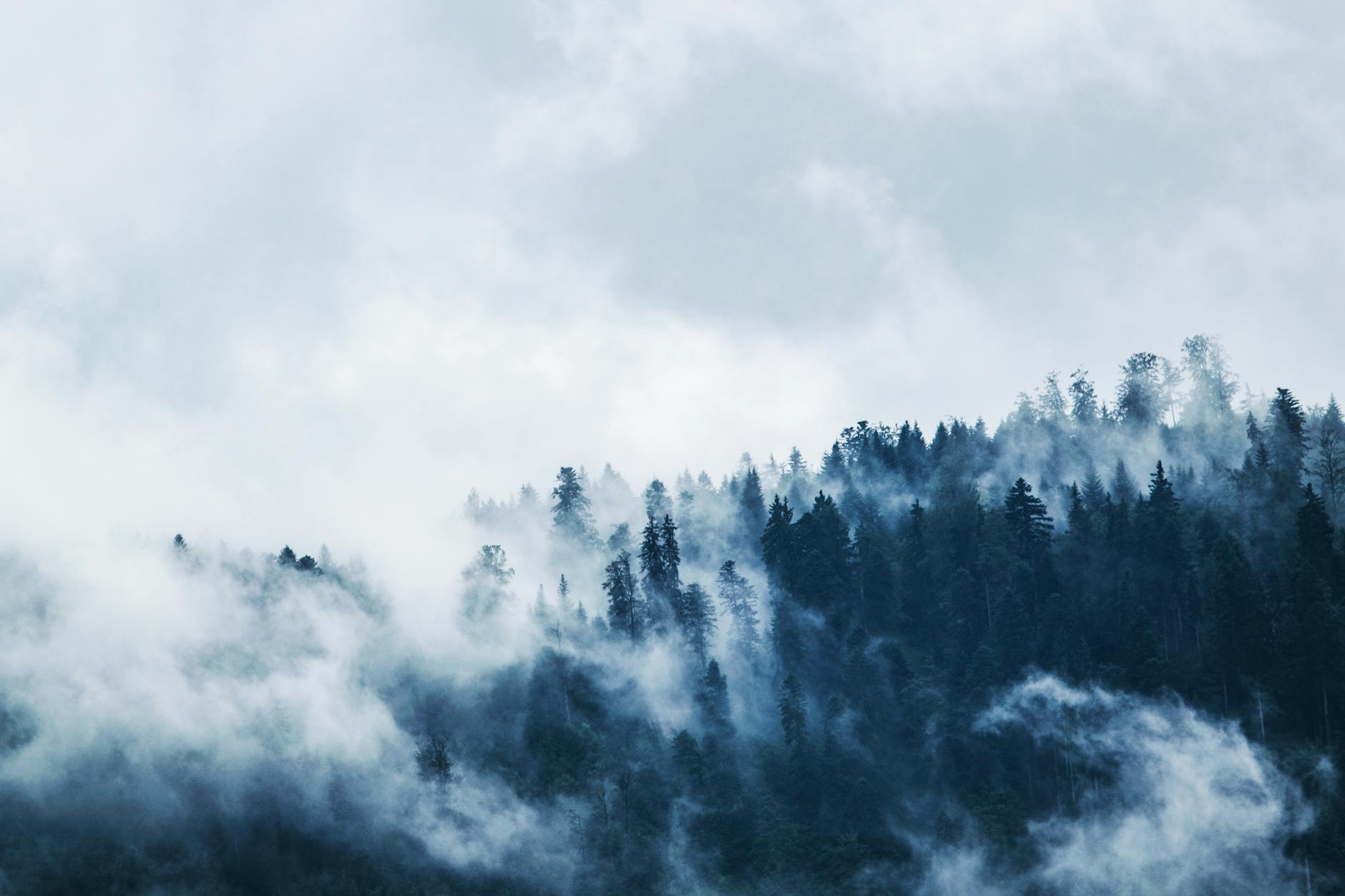 Green Pine Trees Covered With Fogs Under White Sky during Daytime (Photo by Lum3n)
In conclusion, the growing demand for artificial intelligence is evident across various industries, driven by the need for automation, efficiency, and data-driven insights. As businesses strive to stay competitive in the digital age, leveraging AI and high-performance computing will become essential for unlocking the full potential of this transformative technology.
For more information on AI applications and trends, you can visit AI Trends or TechCrunch AI.
Intel's Data-Center Tailwind and its Impact on AI Growth
Investment in Data-Center Infrastructure
To fuel the growth of artificial intelligence (AI), Intel has been making significant investments in its data-center infrastructure. By bolstering its data-center capabilities, Intel aims to provide a solid foundation for the development and deployment of AI technologies. The company recognizes the importance of robust infrastructure in enabling the processing power and storage capacity required to drive AI innovation forward.
Accelerating AI Development with Advanced Hardware
Intel's commitment to AI growth goes beyond infrastructure investments. The company is also focused on developing and providing advanced hardware solutions that can accelerate AI development. By leveraging cutting-edge technologies, such as graphics processing units (GPUs) and field-programmable gate arrays (FPGAs), Intel empowers AI researchers and developers to overcome computational bottlenecks and maximize the performance of their AI applications.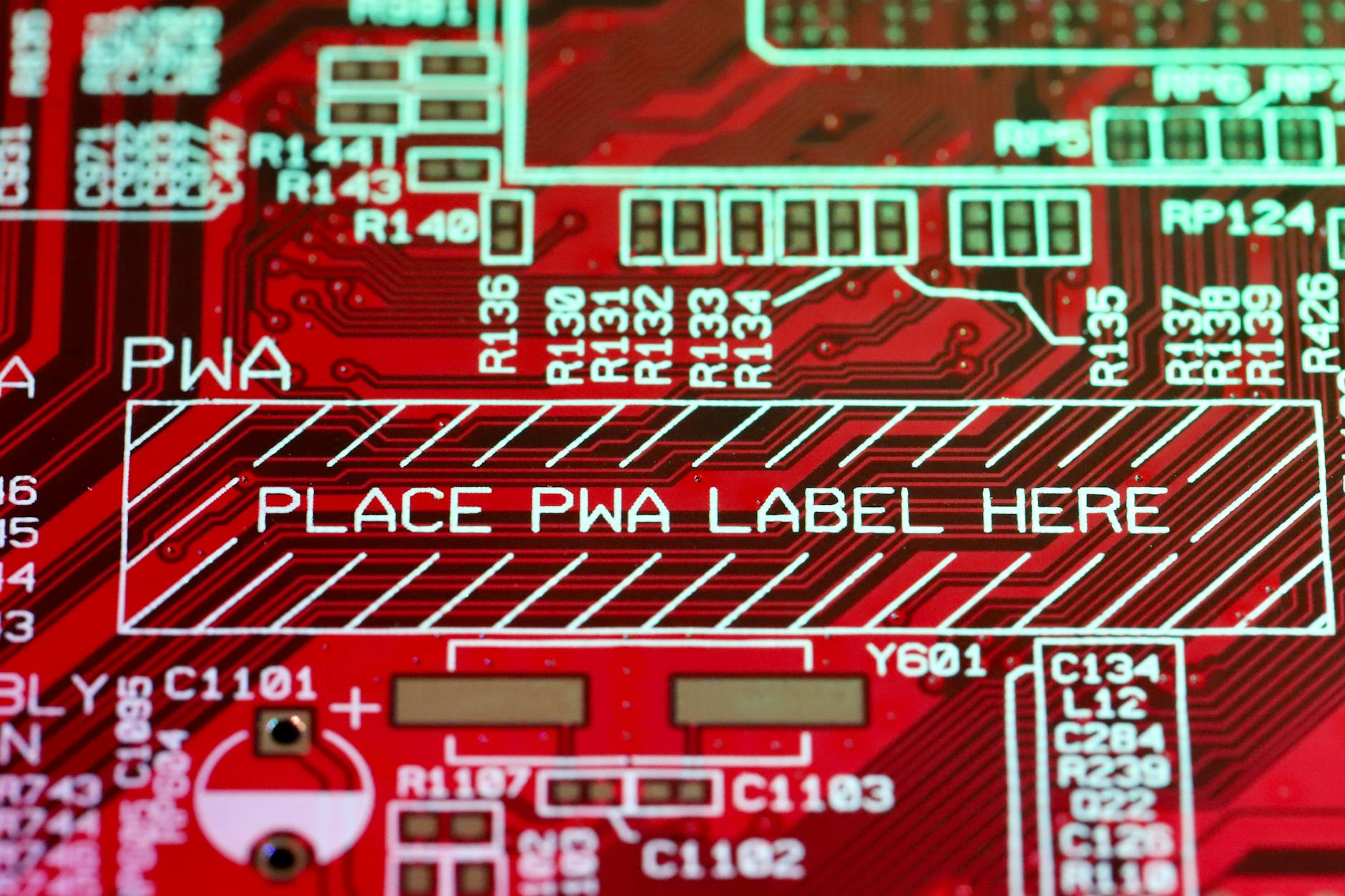 Modern red microchip with inscription (Photo by Nic Wood)
These advanced hardware solutions not only enhance the processing capabilities of AI systems but also enable more efficient training and inference algorithms. Intel's pursuit of high-performance computing technologies ensures that AI models can be trained faster, leading to quicker insights and productivity gains for businesses leveraging AI applications.
Integrating AI and Data Centers for Enhanced Capabilities
Intel's data-center tailwind extends beyond investment in infrastructure and advanced hardware; it is also about the seamless integration of AI technologies with data centers. By combining the power of AI with the scalability and reliability of data centers, Intel enables organizations to harness the full potential of AI in their operations.
Through AI-driven analytics and real-time insights, businesses can optimize their data-center operations, improve energy efficiency, and enhance overall performance. Intel's efforts in integrating AI and data centers create a symbiotic relationship, where AI benefits from the robust infrastructure and computational capabilities of data centers, while data centers leverage AI's intelligence to become more efficient and responsive.
Conclusion
Intel's data-center tailwind and its impact on AI growth are undeniable. Through significant investments in data-center infrastructure, the development of advanced hardware, and the integration of AI technologies, Intel is positioning itself as a key player in driving the progress of AI applications. As AI continues to revolutionize industries across the globe, Intel's commitment to supporting its growth ensures that businesses and researchers have the necessary tools and technologies to unlock the full potential of AI.
Related articles:
Intel's Collaboration with AI Startups and Tech Giants
Intel, a leading technology company, has been at the forefront of driving innovation and advancement in the field of artificial intelligence (AI). To further accelerate growth and foster groundbreaking developments, Intel has actively pursued collaborations with both AI startups and tech giants.
Partnering with AI Startups for Innovation
Intel recognizes the immense potential and fresh perspectives that AI startups bring to the table. By partnering with these startups, Intel can harness their creativity and entrepreneurial spirit to develop cutting-edge AI solutions. These collaborations enable the exchange of ideas, knowledge, and expertise, fostering a culture of innovation.
One example of Intel's collaboration with AI startups is their investment in AI-focused venture capital firms. By investing in these firms, Intel gains access to a diverse portfolio of promising startups, allowing them to support and nurture the most innovative AI ideas. This partnership facilitates the growth and development of the AI startup ecosystem, benefiting both Intel and the broader AI community.
Collaborations with Tech Giants to Drive AI Adoption
In addition to engaging with startups, Intel has also forged strategic collaborations with established tech giants. These partnerships aim to drive the adoption of AI technologies across various industries and amplify the impact of AI on a global scale.
Through collaborations with tech giants, Intel can leverage their vast resources, networks, and industry expertise to accelerate the deployment of AI solutions. By combining forces, these partnerships create a formidable alliance that can tackle complex challenges and drive significant advancements in AI.
One notable collaboration is Intel's partnership with leading cloud computing providers. By working closely with these providers, Intel can optimize its hardware and software solutions for cloud-based AI workloads. This collaboration ensures that businesses and developers have access to powerful AI infrastructure and platforms, enabling them to unlock the full potential of AI technology.

These strategic collaborations with both AI startups and tech giants position Intel as a key player in the AI ecosystem. By nurturing innovation and driving AI adoption, Intel continues to pave the way for groundbreaking advancements in AI technology.
Related websites for contextual information:
Benefits and Opportunities of Intel's Data-Center Tailwind in AI
Enhanced AI Performance and Efficiency
One of the major benefits of Intel's data-center tailwind in AI is the enhanced performance and efficiency it brings to artificial intelligence applications. Intel's advanced data-center technologies, combined with their focus on optimizing AI workloads, result in significant improvements in processing power and speed. This means that AI algorithms can be executed more efficiently, leading to faster and more accurate results.
With Intel's data-center tailwind, AI systems can handle larger and more complex datasets, enabling organizations to gain deeper insights and make better-informed decisions. This enhanced performance opens up doors for a wide range of applications, from autonomous vehicles and healthcare diagnostics to natural language processing and image recognition.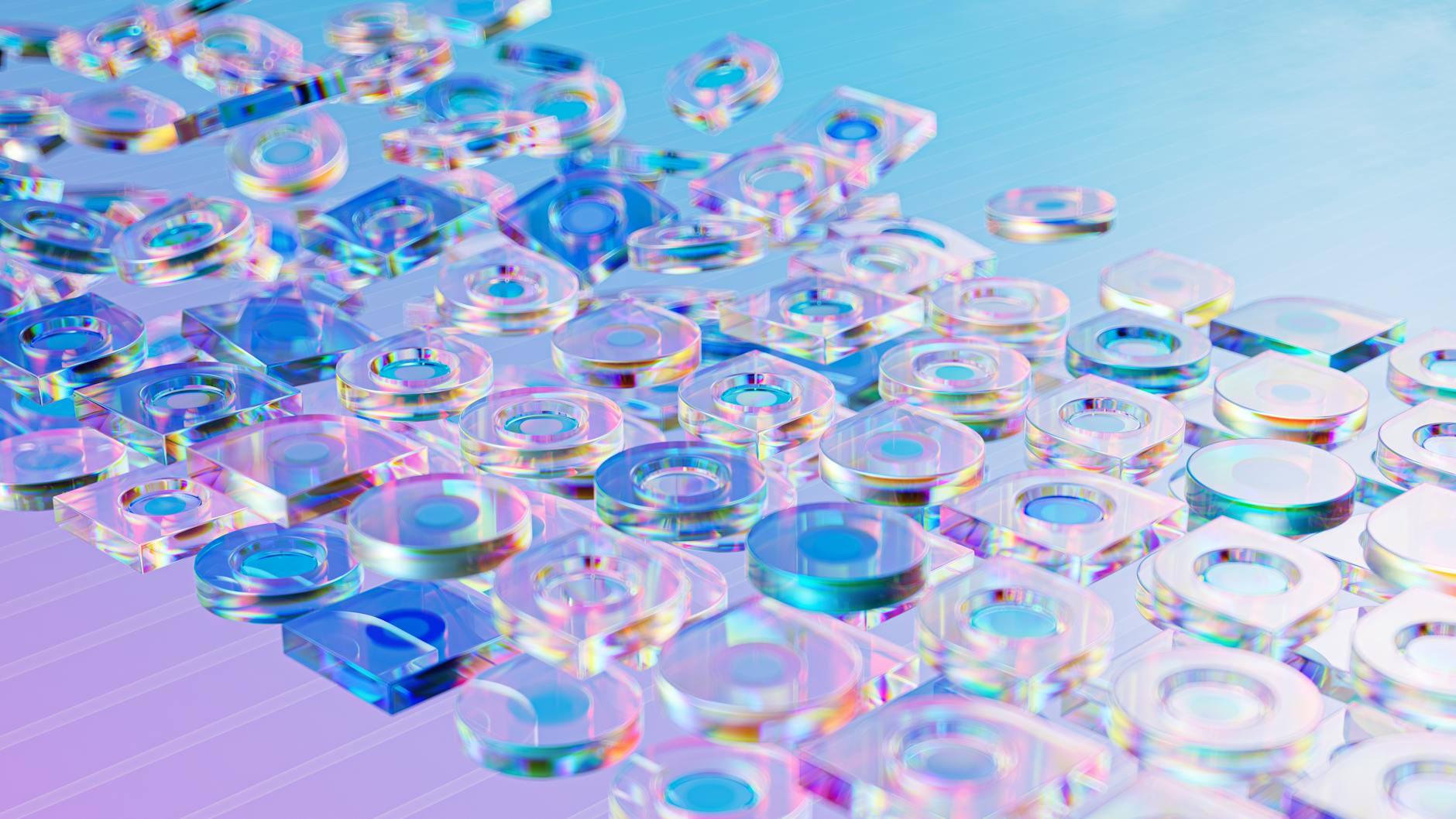 An artist's illustration of artificial intelligence (AI). This image visualises artificial general intelligence, or AGI. It was created by Wes Cockx as part of the Visualising AI project l... (Photo by Google DeepMind)
Intel's data-center tailwind fuels AI growth by providing the necessary infrastructure to support the demanding computational requirements of AI applications. This ensures that AI systems can operate at their full potential, delivering more intelligent and sophisticated solutions.
Enabling New AI Applications and Services
Intel's data-center tailwind not only enhances existing AI capabilities but also paves the way for the development of new and innovative AI applications and services. The increased computational power and efficiency translate into opportunities for organizations to explore uncharted territories in AI.
With Intel's data-center technologies, developers can push the boundaries of AI by creating AI-powered solutions that were previously unattainable. This opens up avenues for advancements in areas such as personalized medicine, predictive analytics, virtual assistants, and smart cities.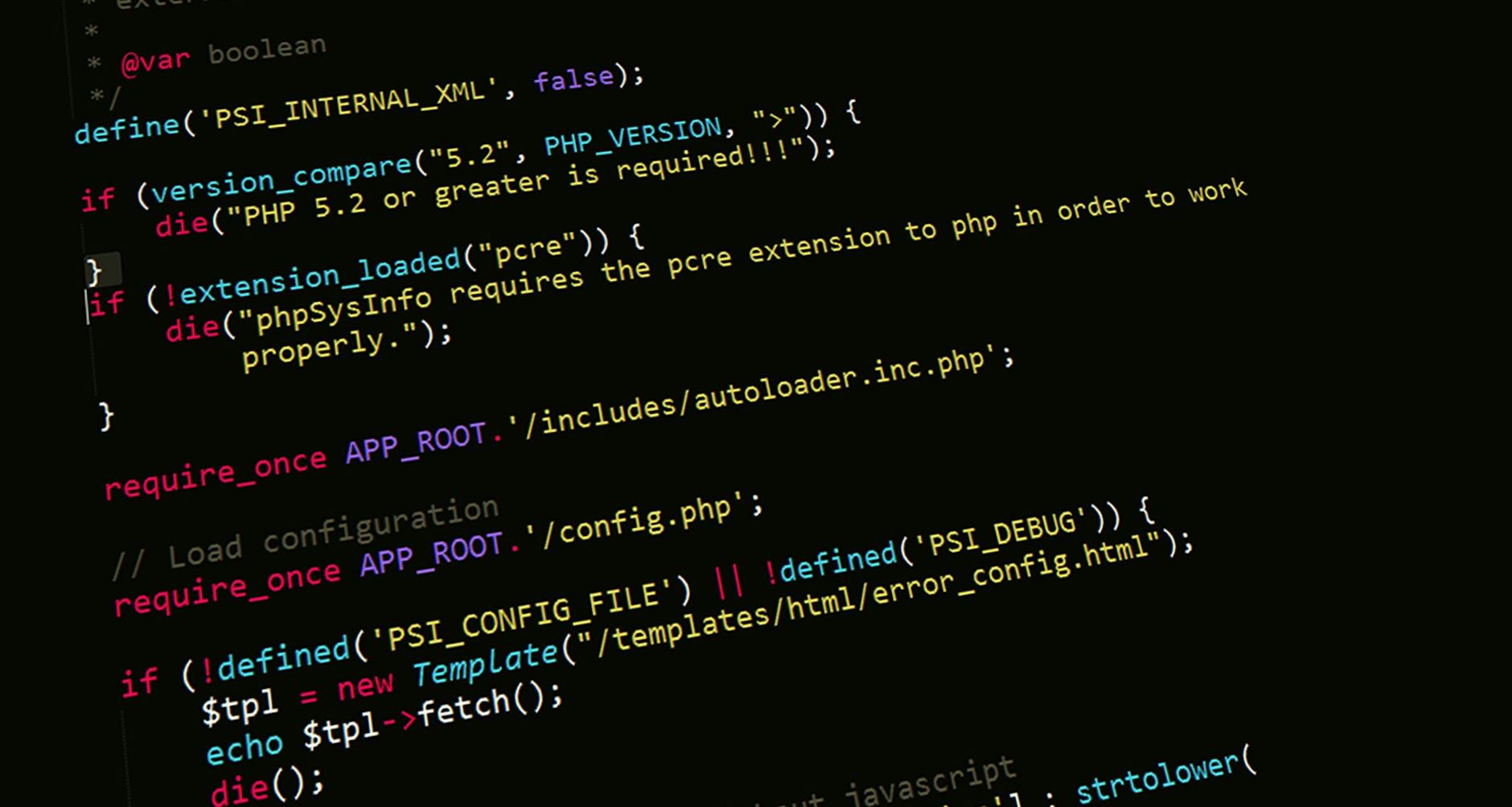 Computer C++ Code (Photo by Pixabay)
Moreover, Intel's commitment to collaboration and partnerships in the AI ecosystem enables developers and researchers to leverage their expertise and resources. By working together, they can accelerate the development of cutting-edge AI applications and services, further expanding the potential of AI in various industries.
In conclusion, Intel's data-center tailwind brings significant benefits and opportunities to the field of AI. Through enhanced performance and efficiency, it empowers AI systems to process larger datasets and deliver faster, more accurate results. Additionally, it enables the development of new AI applications and services that can revolutionize industries and drive innovation forward. With Intel's data-center tailwind, the potential of AI is unleashed, ushering in a new era of intelligent technology.
Conclusion
In conclusion, Intel's data-center business is experiencing an unexpected boost that is fueling the growth of artificial intelligence (AI). The recent gains in AI spending have contributed to better-than-expected data-center sales for Intel. This surprise tailwind signifies a potential stabilization for the company in the coming year. As the demand for AI continues to rise, Intel's data-center business is well-positioned to capitalize on this trend and drive further growth. With its strong foundation and innovative technology, Intel remains a key player in the AI landscape.