The Rise of Denise Richards' Daughter #Sami Sheen: From Controversial Career Choice to Living Life on Her Own Terms
Stepping out of the shadows, Sami Sheen is no longer just known as Denise Richards' daughter or Charlie Sheen's child. This young woman is forging her own path, showing the world what she's made of. Born on March 9, 2004, Sami was kept away from the public's prying eyes by her parents, until Denise joined the cast of The Real Housewives of Beverly Hills. This popular reality show gave us a glimpse into the life of this teenager, juggling high school and the spotlight.
However, it wasn't until 2022 that Sami truly made headlines. Opening an OnlyFans account, she stepped into a career that left her dad less than thrilled. Despite the mixed reactions from her parents, Sami stood firm, celebrating her one-year anniversary on the adult subscription service in June 2023.
Born in Los Angeles, experiencing her parents' divorce as a toddler, and growing up between two homes, Sami has had a unique journey. This blog post will delve into her life, her relationship with her famous parents, and how she's making a name for herself beyond being Denise Richards' daughter. With every decision she makes, Sami is proving that she's not just a celebrity child, but a strong, independent individual.
Early Life and Family
Denise Richards, the renowned actress and former star of "The Real Housewives of Beverly Hills," has had her fair share of family drama throughout the years. In this section, we will explore the early life and family background of Denise Richards, shedding light on her birth and parents, as well as the divorce and upbringing of her children.
Birth and Parents
Denise Richards was born on February 17, 1971, in Downers Grove, Illinois. She grew up in a middle-class family, and her parents' names are Joni and Irv Richards. While her parents' professions are not widely known, they provided a stable and loving environment for Denise during her formative years.
Divorce and Upbringing
Denise Richards' personal life took a dramatic turn when she married actor Charlie Sheen in 2002. The couple had a whirlwind romance and tied the knot in a lavish ceremony. However, their marriage was short-lived, and they divorced in 2006. Despite the end of their romantic relationship, they both continued to co-parent their two daughters, Sami and Lola.
Raising teenagers can be challenging for any parent, and Denise Richards faced additional difficulties due to the contrasting rules and values between her household and Charlie Sheen's. In an interview on the "Jeff Lewis Has Issues" podcast in February 2022, Denise expressed her desire for her daughters to live with her and mentioned the difficulties of raising teenagers in Los Angeles. She emphasized that while she enforces certain rules in her house, Charlie Sheen has his own set of rules, which she accepts.
In September 2021, Denise Richards faced another hurdle when her daughter Sami claimed on TikTok that she was "trapped in an abusive home" while living with her mom and stepfather Aaron Phypers. This revelation caused a major shift in the living arrangements, as Sami decided to move in with her father. Charlie Sheen confirmed this change and expressed his love for his eldest daughter, stating that they were having a great time together and that Sami was pursuing her GED.
Throughout these ups and downs, Denise Richards has always maintained her love and affection for her daughters. She was saddened by the situation but continued to show support for Sami, as seen during their Mother's Day reunion in May. The two shared heartfelt messages on social media, expressing their love and appreciation for each other.
While Denise Richards has faced her fair share of challenges in her family life, she remains a devoted mother and strives to navigate the complexities of co-parenting in the best way possible.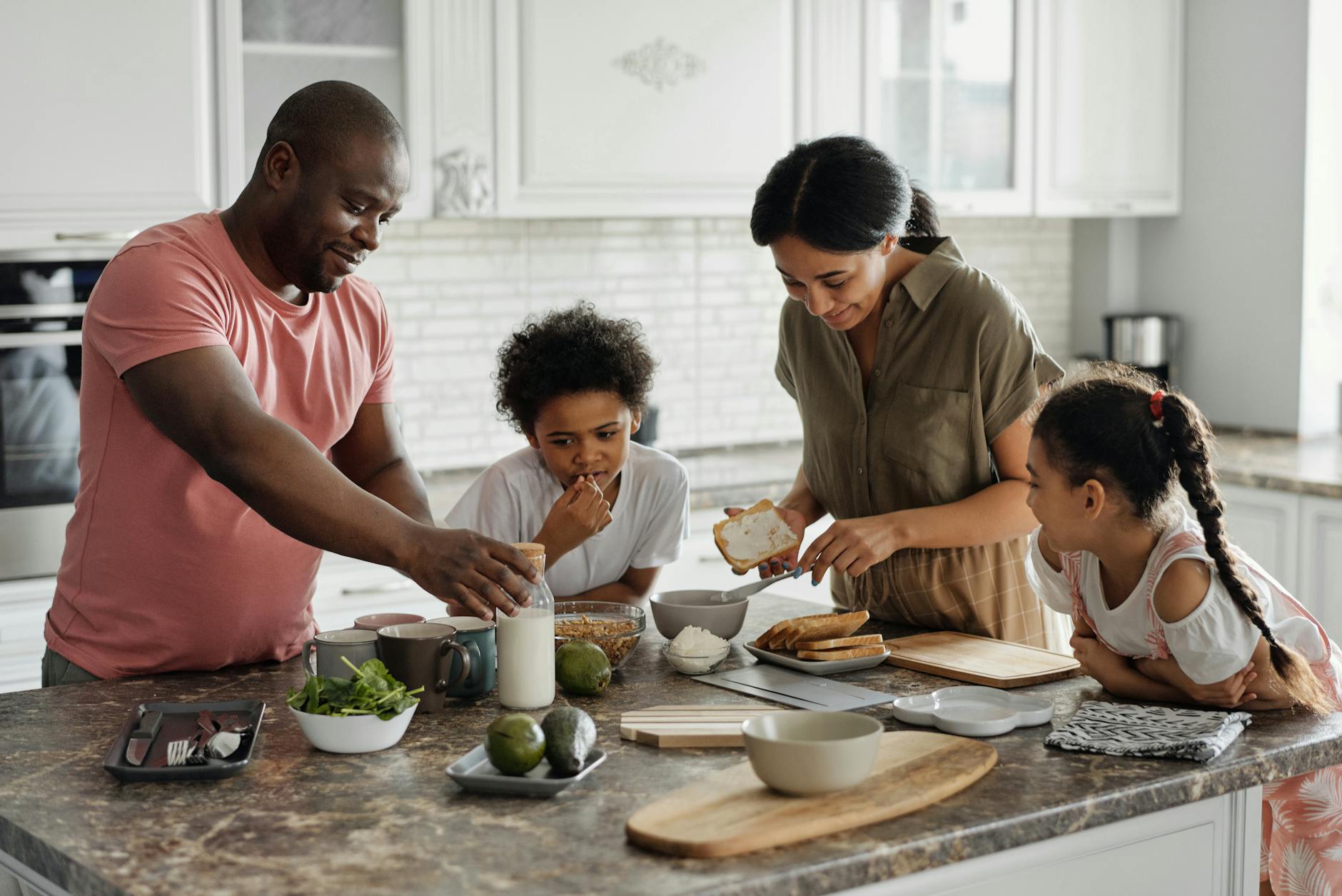 Family Making Breakfast in the Kitchen (Photo by August de Richelieu)
Please note that the information provided in this section is based on publicly available sources. For more details about Denise Richards' journey as a mother and her relationship with her daughter Sami, you can explore Us Weekly's article for a comprehensive overview.
Entrance into the Public Eye
Mother's Reality Show
Denise Richards, known for her acting career and appearances in reality television shows, has had a significant influence on her daughter Sami Sheen's entrance into the public eye. Richards, who starred in the hit reality show "The Real Housewives of Beverly Hills," often showcased her family life on the show, including her relationship with Sami.
Sami's Teenage Years
Sami Sheen, now 18 years old, has experienced both the benefits and challenges of growing up in the public eye. In recent years, Sami has made headlines for her decision to join the adult content site OnlyFans, a move that garnered both support and criticism from her family, including her father Charlie Sheen.
Despite their strained relationship, Sami has asserted that her mother Denise Richards is extremely supportive of her OnlyFans career. In an Instagram Q&A session, Sami stated that her mother is behind her decision and stands by her, despite any differences they may have. This support from her mother is crucial for Sami as she navigates her way through the world of adult content creation.
It is worth mentioning that Sami's decision to join OnlyFans did not occur while living with her father. She is currently residing with her mother, where she reportedly creates her content. This change in living arrangements follows Sami's claims of an abusive household at her mother's home, as shared on TikTok.
Furthermore, Denise Richards has openly admitted that her relationship with Sami is strained, especially since the teenager moved in with her father and dropped out of school. Denise expressed her desire for Sami to live with her, highlighting the difficulties of raising teenagers in a city like Los Angeles, where temptations and distractions are abundant.
In conclusion, Sami Sheen's entrance into the public eye has been heavily influenced by her mother Denise Richards' reality show appearances. Despite their strained relationship, Denise has shown support for Sami's decisions, including her OnlyFans career. The dynamics between mother and daughter continue to evolve as Sami navigates her teenage years in the spotlight.
Controversial Career Choice
Opening an OnlyFans Account
Cheerful young woman screaming into megaphone (Photo by Andrea Piacquadio)
In today's digital age, young adults are exploring unconventional career paths, and one such controversial choice is opening an OnlyFans account. OnlyFans, a subscription-based platform known for its adult content, has gained popularity among individuals looking to monetize their explicit content. This has sparked debates and raised questions about the boundaries of self-expression, parental guidance, and societal norms.
Parental Reactions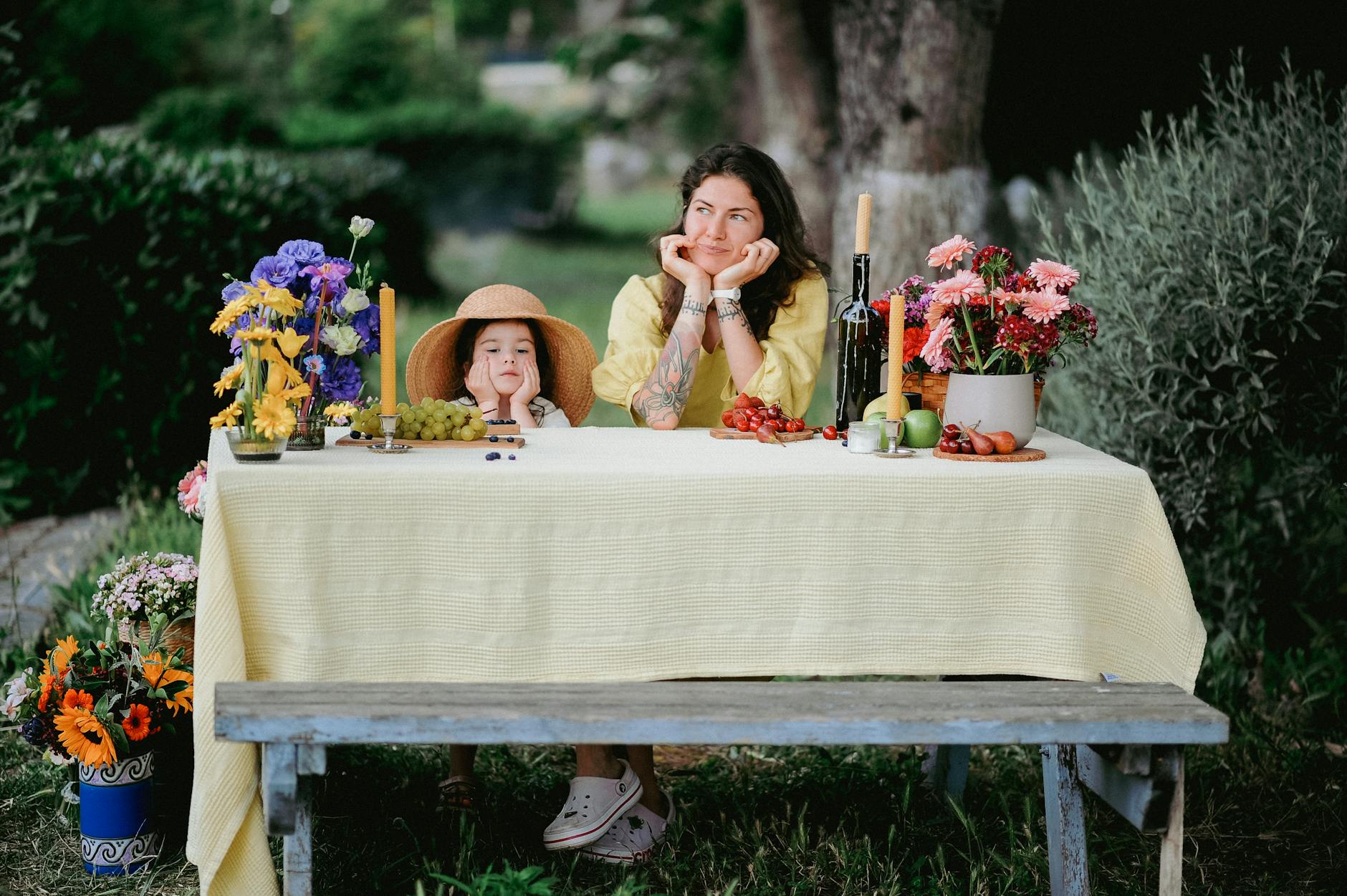 (Photo by Daka)
When it comes to a career choice as controversial as opening an OnlyFans account, parental reactions can vary greatly. While some parents might find it difficult to support their child's decision, actress Denise Richards has taken a different approach. Richards, known for her roles in movies like "Wild Things," has chosen to be a supportive parent to her 18-year-old daughter, Sami Sheen.
In a heartfelt Instagram post, Richards expressed her admiration for her daughter's confidence and defended her choices. Drawing from her own experiences in the entertainment industry, Richards acknowledged that judgment should not be passed on Sami's decision. She even emphasized that her own past involvement in risqué projects, such as "Wild Things" and Playboy, should not be a reason for her to be judgmental.
Richards further commended Sami's ability to remain unaffected by the negativity surrounding her career choice. She acknowledged that dealing with criticism and public scrutiny can be challenging, even for someone with years of experience. Richards expressed her awe at her daughter's ability to shut out the noise, recognizing that it can have a destructive impact on individuals.
In defense of the OnlyFans platform, Richards pointed out that many well-known adult performers have social media accounts on platforms like Instagram and Twitter. She questioned whether it is truly detrimental to control and monetize one's explicit content, especially considering the potential financial benefits. Richards even playfully suggested that she might consider opening her own account, highlighting the empowering aspect of embracing one's sexuality.
It is worth noting that not all parents share Richards' perspective. Sami's father, Charlie Sheen, has reportedly expressed his disapproval of her involvement with OnlyFans. While he may not condone her decision, it is important to recognize that parental reactions can differ based on individual beliefs, values, and concerns.
When it comes to controversial career choices like opening an OnlyFans account, it is crucial to understand the complexities and nuances involved. While some may applaud individuals like Sami Sheen for their confidence and agency, others may raise concerns about the potential ramifications of such choices. Ultimately, it is up to parents and individuals to navigate these decisions with open communication, empathy, and respect for differing viewpoints.
Note: The stock images mentioned in the text are placeholders. Actual images should be sourced and inserted during the publishing process.
Living Life on Her Own Terms
Continuing on OnlyFans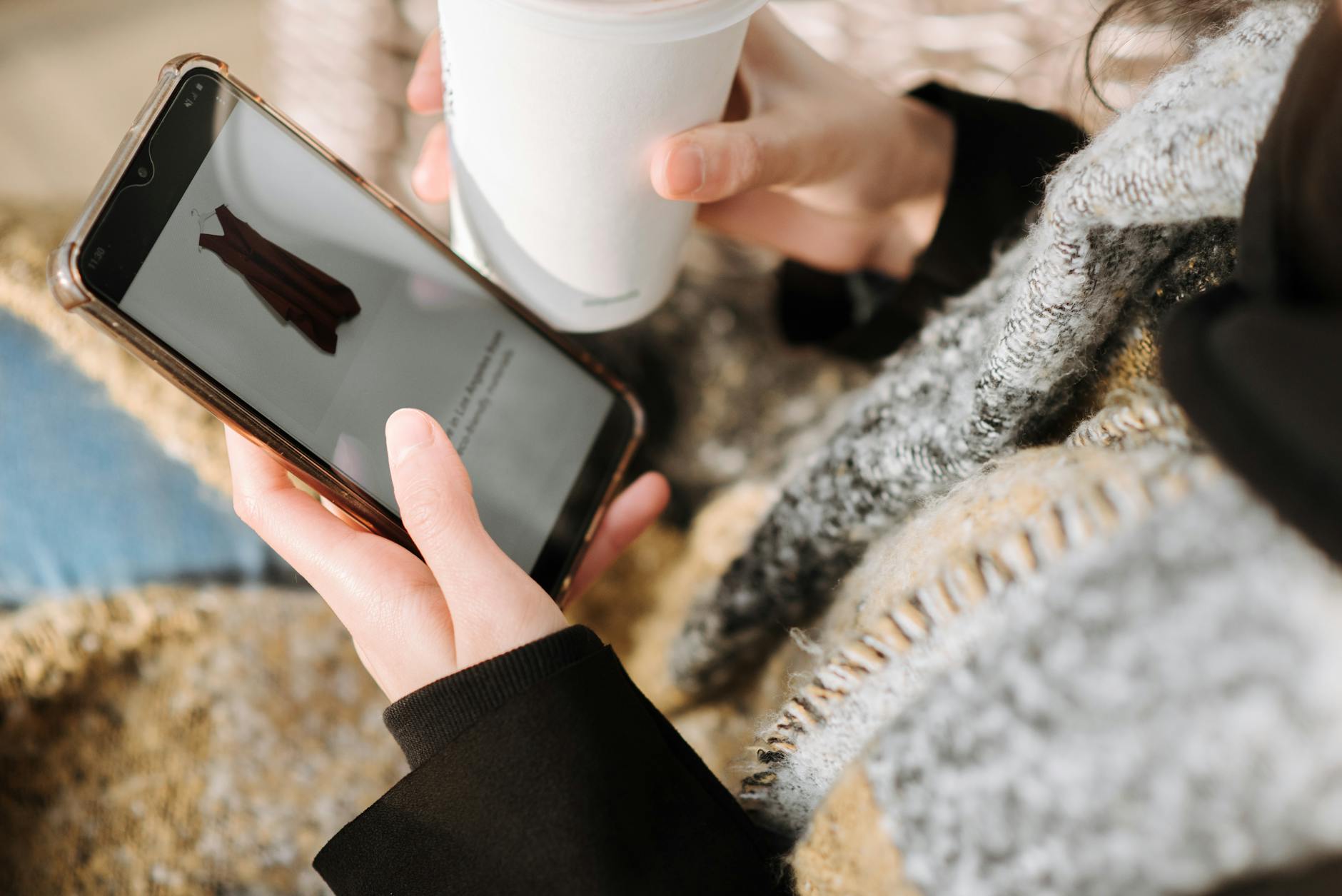 From above of crop anonymous female purchaser with takeaway hot drink choosing dress on cellphone screen during online shopping (Photo by Anete Lusina)
Denise Richards' daughter, Sami, has been making headlines recently for her decision to join the popular subscription-based platform, OnlyFans. While some may question this choice, Sami has been unapologetic about her decision to continue on OnlyFans and use it as a platform to express herself and embrace her sexuality.
By joining OnlyFans, Sami has taken control of her own narrative and has found a way to empower herself. She has been able to connect with a community that appreciates her for who she is and supports her choices. It's important to remember that Sami is an adult and has the right to make decisions about her own body and career path.
Maintaining Independence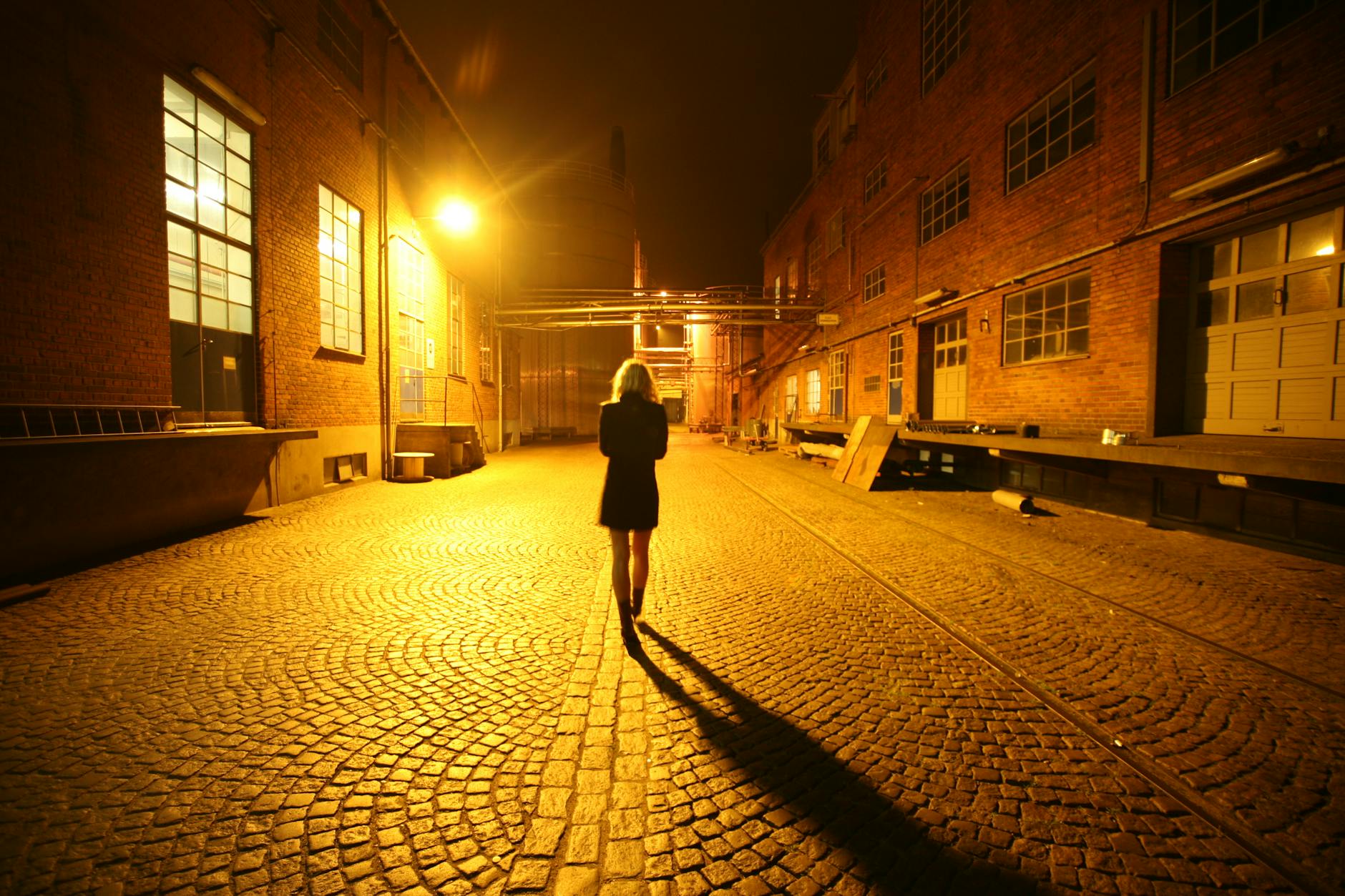 Back View of a Woman Walking on Street at Night (Photo by Rene Asmussen)
Another aspect of living life on her own terms for Sami is maintaining her independence. After a period of strained relationships with both her mother and father, Sami made the decision to move out and live with her father, Charlie Sheen. However, tensions arose between them when Charlie expressed his disapproval of Sami's decision to join OnlyFans.
Despite the challenges she has faced, Sami has remained steadfast in her pursuit of independence. She has returned to live with her mother, Denise Richards, and is determined to forge her own path in life. This displays her resilience and determination to live life on her own terms, despite the opinions and judgments of others.
Living life on her own terms is not always easy, especially when it involves making choices that go against societal norms or facing criticism from others. However, Sami's decision to continue on OnlyFans and maintain her independence is a testament to her strength and self-confidence.
In conclusion, Sami's journey of living life on her own terms is an inspiration to others. She has shown that it's important to stay true to oneself and make choices that align with personal values and desires. By continuing on OnlyFans and maintaining her independence, Sami is paving the way for others to embrace their own individuality and live authentically.
Conclusion
In conclusion, Denise Richards' daughter has continued to captivate the public's attention with her personal journey and accomplishments. As a result of her mother's fame, she has been able to navigate the entertainment industry with relative ease. While she may be in the shadow of her famous parent, she has shown her own unique talents and potential. It will be interesting to see how she continues to grow and evolve in the years to come.