The Future of #Uber's Advertising Strategy: #CEO #DaraKhosrowshahi Explains the Vision
When it comes to the world of ride-hailing, no name stands out quite like Uber. Once a simple app for getting from point A to point B, Uber has evolved into a massive platform encompassing various services. The man behind this evolution is Dara Khosrowshahi, Uber's CEO. His vision for Uber goes beyond just ride-hailing. It's about creating a platform that caters to all kinds of motion needs, from food delivery to rides for teens.
Khosrowshahi's leadership has seen Uber through numerous challenges. From high ride rates to public skepticism, he's navigated it all with calm and confidence. His focus is on turning Uber into a profitable entity that delivers value to its users. With the rise of Uber Eats during the pandemic offsetting the decrease in ride bookings, Khosrowshahi's vision seems to be paying off.
But the future holds more for Uber than just profitability. Khosrowshahi is setting his sights on advertising as the next frontier. As Uber continues to evolve, it's an exciting time to be a part of this ride-hailing giant's journey.
This post will explore Khosrowshahi's plans for Uber, his focus on advertising, and the implications it has for the future of the company. So buckle up, it's time to delve into the future of Uber!
Dara Khosrowshahi's Vision for Uber's Advertising Strategy
The Transition from Subsidized Rides to Profitability
Uber's journey from a company focused on growth to one focused on profitability has been a significant shift under the leadership of CEO Dara Khosrowshahi. Unlike his predecessor, Khosrowshahi understands the importance of running Uber as a sustainable business, rather than relying on constant subsidies to attract users. This transition has allowed the company to take a more strategic approach to its advertising strategy.
With the elimination of ride subsidies, Uber has had to find new ways to generate revenue and ensure profitability. The company has recognized the potential of its platform and has started leveraging it to offer a wide range of services beyond just ride-hailing. This shift in focus has opened up new advertising opportunities for Uber.
Uber as a Platform
Under Khosrowshahi's leadership, Uber has positioned itself as a comprehensive platform for various transportation services and food delivery. Just like Amazon is known as the "everything store," Uber aims to become the "everything of motion." This versatility has proven to be a smart move, especially during the pandemic.
While the pandemic has caused a decline in ride-hailing demand, Uber Eats has experienced a surge in popularity as people turned to food delivery services. By capitalizing on the success of Uber Eats, Uber has been able to offset some of the losses from empty back seats in its vehicles. This diversification of services has not only helped Uber stay afloat during challenging times but has also created new advertising opportunities within the platform.
Leveraging Uber Eats During the Pandemic
The rise of Uber Eats during the pandemic has been a game-changer for Uber's advertising strategy. With more people relying on food delivery services, Uber has been able to tap into a whole new customer base. This has allowed the company to target not only individuals looking for a ride but also those seeking a convenient way to have their favorite meals delivered to their doorstep.
By integrating advertising placements within the Uber Eats app, Uber has created a new avenue for businesses to reach their target audience. Restaurants and food establishments can now promote their offerings directly to Uber Eats users, increasing their visibility and driving more orders. This mutually beneficial relationship between Uber Eats and its restaurant partners has become a crucial part of Uber's advertising strategy.
Image: Placeholder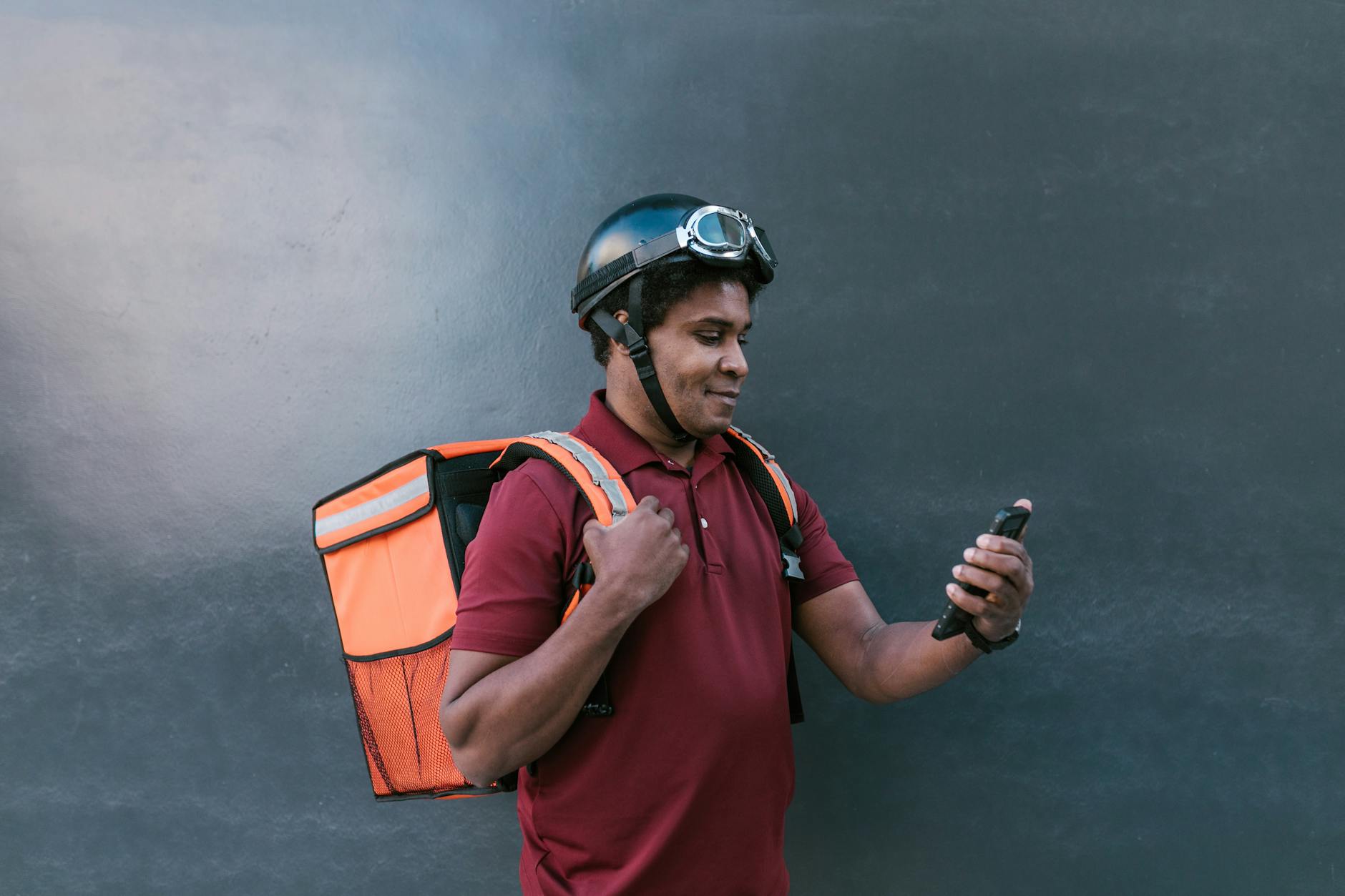 Photo of a Man Looking at His Cell Phone (Photo by RDNE Stock project)
Please note that the image above is for illustrative purposes only and does not represent an actual image used in the article section.
Overall, Dara Khosrowshahi's vision for Uber's advertising strategy revolves around transitioning from subsidized rides to profitability, leveraging Uber as a platform for various services, and capitalizing on the success of Uber Eats during the pandemic. By diversifying its offerings and exploring new advertising opportunities within its platform, Uber is positioning itself for long-term success in the competitive ride-hailing and food delivery industry.
Disclaimer: The information provided in this article is for educational and informational purposes only. The views and opinions expressed in this article are those of the author and do not necessarily reflect the official policy or position of any other agency, organization, employer, or company.
Uber's Focus on Safety and Building Trust
Implementing Safety Features and Innovations
In the quest to regain trust and prioritize safety, Uber has made significant strides in implementing safety features and innovations. Recognizing that safety should never be an afterthought, Uber has made it a core principle and a top priority for the company.
One of the key safety features introduced by Uber is the "text to 911" feature. This allows passengers to quickly and discreetly contact emergency services in case of any safety concerns during their ride. With a simple text message, passengers can alert authorities and receive immediate assistance when needed.
Another innovative safety measure introduced by Uber is the "track your ride" feature. This feature provides passengers with real-time updates on their driver's location and estimated time of arrival. By allowing passengers to track their rides, Uber aims to enhance transparency and provide an extra layer of security and peace of mind.
Furthermore, Uber has implemented a facial recognition system that requires drivers to take selfies before starting a trip. This ensures that the driver matches the profile on the app and adds an additional level of verification to ensure passenger safety.
Introducing Uber for Teens
In a bold move that demonstrates the trust Uber has gained, the company has recently introduced Uber for Teens. This feature allows parents to send their teenagers on unaccompanied rides with Uber. While this may have seemed unthinkable a few years ago, it showcases the confidence and faith Uber has in its safety measures.
Uber understands the concerns that parents may have when it comes to their teenagers using ride-hailing services alone. To address these concerns, Uber has implemented various safety measures for Uber for Teens. These include restricted access to certain features, such as late-night rides and certain pickup locations, as well as the ability for parents to track their child's trip in real-time.
By introducing Uber for Teens, Uber aims to provide a convenient and safe transportation option for teenagers while giving parents peace of mind. It is a testament to the company's commitment to safety and building trust among its users.
Image: Safety Features and Innovations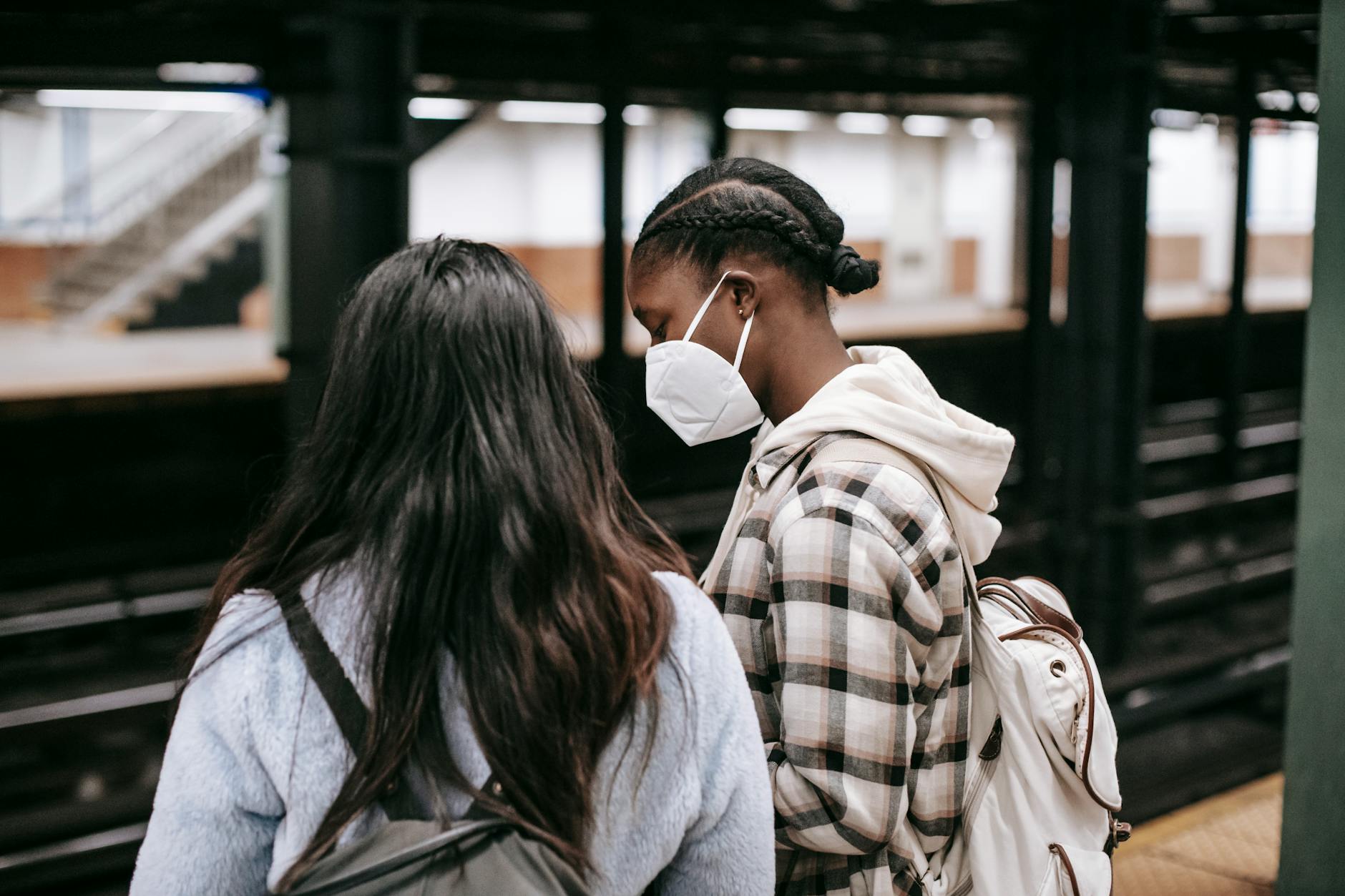 Women waiting for transport in underground station (Photo by Charlotte May)
Note: Please insert relevant stock image here.
In conclusion, Uber's focus on safety and building trust is evident through the implementation of various safety features and innovations. By prioritizing safety as a core principle and introducing features such as "text to 911," "track your ride," and Uber for Teens, Uber aims to provide a safe and reliable transportation experience for all passengers. Through these initiatives, Uber is working towards regaining trust and solidifying its position as a leader in the ride-hailing industry.
For more information on Uber's safety initiatives, you can visit Uber's official website.
Addressing Criticisms and Challenges
Uber's Relationship with Drivers and Delivery People
Uber has faced a fair share of criticism regarding its relationship with drivers and delivery people. Some argue that the company fails to adequately support its workforce, leading to dissatisfaction and concerns about job security. However, Uber has been actively working to address these concerns and improve its relationship with its drivers and delivery people.
One key initiative that Uber has implemented is the introduction of new features and benefits for drivers. For example, Uber has expanded its rewards program, offering drivers the opportunity to earn points that can be redeemed for various perks and discounts. By doing so, Uber aims to show appreciation for the hard work of its drivers and create a more positive and rewarding experience.
Additionally, Uber has taken steps to enhance communication channels with its drivers and delivery people. The company has rolled out initiatives such as in-app messaging and support centers to provide a more accessible and responsive means of addressing concerns or queries. Uber also offers comprehensive online resources and training programs to help drivers improve their skills and maximize their earnings.
Responding to Negative Portrayals in the Media
Negative portrayals in the media have been a recurring challenge for Uber. The company has faced criticism regarding various issues, including safety concerns, regulatory compliance, and allegations of unfair treatment of drivers. However, Uber has shown resilience in responding to these negative portrayals and working towards rectifying any shortcomings.
To counter negative narratives, Uber has launched several initiatives aimed at improving safety and security. The company has implemented enhanced background checks for drivers, introduced safety features within the app, and invested in technologies like GPS tracking to ensure riders' peace of mind. By prioritizing safety, Uber aims to rebuild trust with both riders and the general public.
Uber has also prioritized regulatory compliance and worked towards resolving disputes with various authorities. By engaging in open dialogue and cooperating with regulators, the company aims to address concerns and foster positive relationships with government entities. Uber's commitment to complying with local regulations demonstrates its dedication to operating responsibly and ethically.
In addition to these measures, Uber has made efforts to improve the overall experience for both drivers and riders. The company has implemented various feedback mechanisms, actively seeking input from its user base to identify areas of improvement. By incorporating user feedback, Uber can make informed decisions and deliver a more satisfying experience for all stakeholders.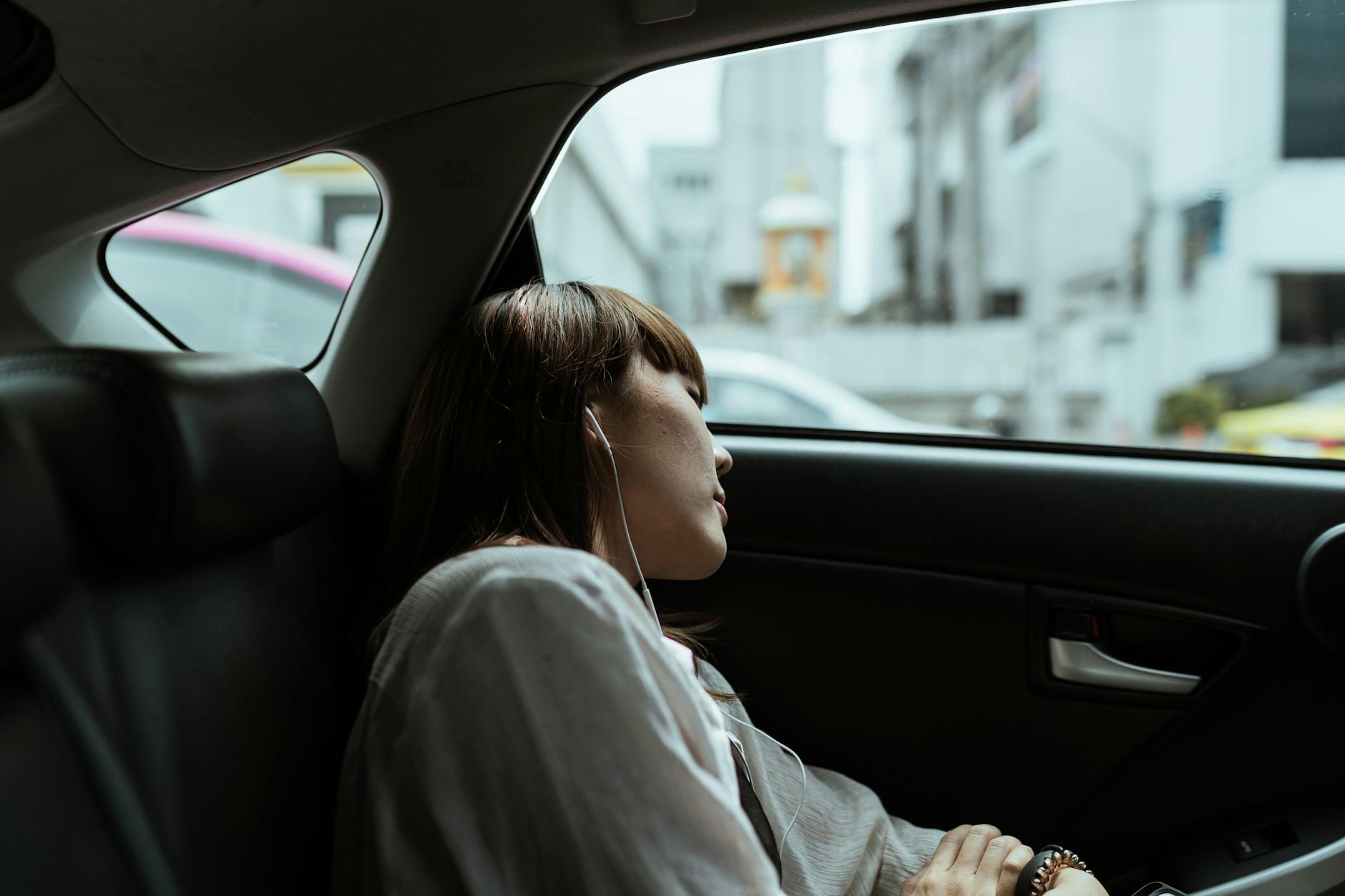 Side view of unemotional female in white shirt resting in car passenger seat and listening to music via earphones while riding in urban environment (Photo by Ketut Subiyanto)
In conclusion, Uber recognizes the criticisms and challenges it faces and has taken proactive steps to address them. By enhancing its relationship with drivers and delivery people and responding to negative portrayals in the media, Uber strives to improve its overall operations and create a better experience for all involved parties. Through ongoing efforts and initiatives, Uber aims to rebuild trust, enhance safety, and continuously improve its services.
The Future of Uber's Advertising Strategy
Envisioning New Advertising Opportunities
The future of Uber's advertising strategy holds immense potential for growth and innovation. As the company continues to expand its services and reach, it is actively exploring new avenues for advertising. Uber's CEO, Dara Khosrowshahi, has emphasized the importance of finding creative ways to connect with users while maintaining a seamless user experience.
One area that Uber is keen on exploring is in-app advertising. With millions of users relying on the Uber app for their transportation needs, there is a vast opportunity to leverage this user base for targeted advertising. Imagine receiving personalized recommendations for local businesses and promotions based on your location and preferences while using the Uber app. This not only benefits users by providing relevant and useful information, but it also opens up new revenue streams for Uber.
Balancing User Experience with Revenue Generation
While expanding its advertising efforts, Uber understands the importance of maintaining a positive user experience. The company recognizes that intrusive or irrelevant ads can hinder the overall user experience and potentially drive users away. Therefore, Uber is committed to striking a delicate balance between generating revenue through advertising and ensuring a seamless and enjoyable user experience.
To achieve this balance, Uber is investing in advanced targeting and personalization technologies. By leveraging user data and preferences, Uber can deliver highly relevant and targeted ads that enhance the user experience rather than disrupt it. For example, instead of bombarding users with generic ads, Uber can deliver ads tailored to their specific interests and needs, such as discounts on rides to their favorite restaurants or attractions.
In addition to personalized ads, Uber is also exploring native advertising opportunities. Native ads seamlessly blend into the app's interface, providing a non-intrusive and natural advertising experience. By integrating ads in a way that feels organic and relevant to the user, Uber can further enhance the user experience while generating revenue.
Image: Placeholder Image: Illustration of a smartphone with targeted ads
Uber's focus on advertising is not only driven by the desire to generate revenue but also by the goal of creating value for both users and advertisers. By providing users with relevant and engaging ads, Uber aims to enhance their overall experience while creating a platform for businesses to reach their target audience effectively.
As Uber continues to evolve and expand its advertising strategy, it is clear that the company is committed to embracing innovation and finding new ways to connect with users. By envisioning new advertising opportunities and prioritizing user experience, Uber is poised to shape the future of advertising in the transportation industry.
Note: The above article is based on personal research and analysis. For more information on Uber's advertising strategy, please refer to the official Uber website and relevant industry publications.
Conclusion
In conclusion, Uber's CEO Dara Khosrowshahi's focus on advertising is a strategic move aimed at further expanding the company's revenue streams. By leveraging the platform's massive user base and extensive data, Uber aims to create targeted advertising campaigns that not only benefit advertisers but also enhance the user experience. Khosrowshahi's vision for Uber as an all-encompassing motion platform, providing various services like ride-hailing and food delivery, has already shown promise during the pandemic with the rise of Uber Eats. Although facing skepticism, Khosrowshahi's commitment to safety and innovation has earned the trust of both riders and regulators. With the recent announcement of Uber's first-ever operating profit, the future looks promising for the company as it continues to strive towards profitability and evolve as a leading player in the transportation industry.