The Challenges Faced by #ComputerScience Students in the Shrinking Big Tech Job Market
The world of technology is always changing. Computer science students need to keep up with the latest trends, tools, and techniques to stay competitive in this dynamic field. However, a new challenge is emerging. The Big Tech job market is shrinking. This means fewer opportunities and more competition for computer science graduates. But, why is this happening? And, more importantly, what can computer science students do to overcome these challenges? This blog post will delve into these issues and provide some strategies for success.
The Shrinking Big Tech Job Market
Overview of the Big Tech Job Market
In today's rapidly evolving digital landscape, the demand for computer science graduates and professionals has been on the rise. The allure of big tech companies with their innovative projects, competitive salaries, and exciting work environments has long attracted students to pursue careers in computer science. However, in recent years, the once-booming big tech job market has experienced a significant slowdown, presenting new challenges for computer science students.
Factors Contributing to the Shrinking Job Market
1. Saturation of the Talent Pool
As more and more students graduate with computer science degrees, the talent pool has become saturated, resulting in fierce competition for limited job opportunities. Big tech companies can afford to be selective and demand top-notch skills and experience from candidates. This saturation of the talent pool has led to a shrinking job market, making it increasingly difficult for computer science students to secure positions in these coveted companies.
2. Outsourcing and Offshoring
Another factor contributing to the shrinking big tech job market is the growing trend of outsourcing and offshoring. Companies are finding cost-effective solutions by hiring skilled professionals from countries with lower labor costs. This practice has created a shift in the job market, with some positions being outsourced or taken by offshored workers, leaving fewer opportunities available for local computer science graduates.
3. Automation and Artificial Intelligence
Advancements in automation and artificial intelligence have also played a role in the shrinking big tech job market. As technologies continue to advance, certain tasks that were previously performed by humans are now being automated. This has led to a decrease in demand for certain roles, impacting the overall job market for computer science graduates.
4. Economic Factors
Global economic factors significantly influence the job market, including the big tech sector. Economic downturns or recessions can lead to budget cuts and layoffs, resulting in a reduced number of job openings. Uncertain economic conditions can make big tech companies more cautious about hiring, further contributing to the shrinking job market.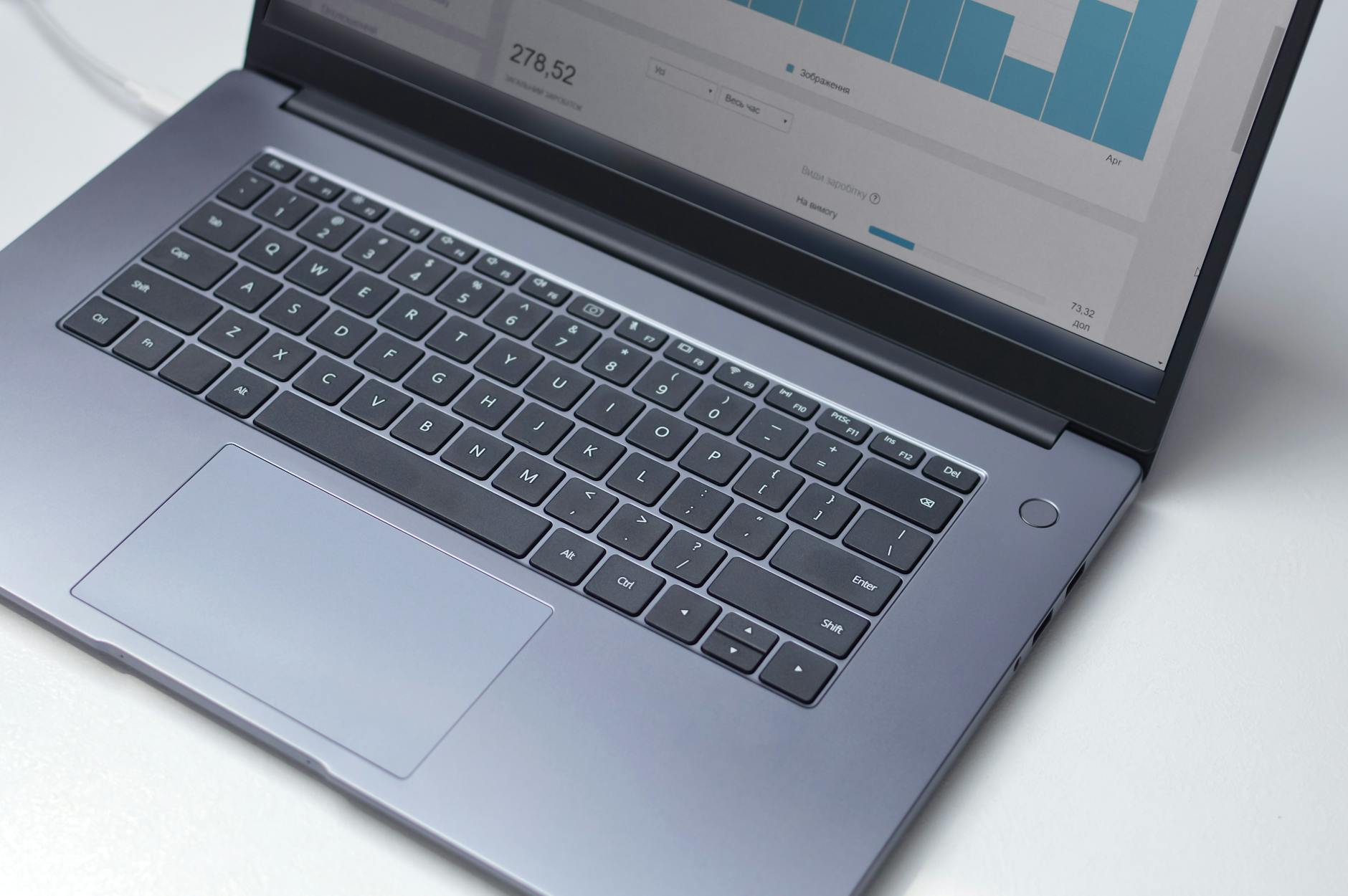 From above of modern portable computer with open analytical program on screen on white table (Photo by Василь Вовк)
Conclusion
The shrinking big tech job market presents significant challenges for computer science students seeking employment in this highly competitive industry. With a saturated talent pool, outsourcing and offshoring practices, advancements in automation and artificial intelligence, and economic factors at play, it's important for students to be proactive in acquiring the necessary skills and staying up to date with industry trends. By understanding the landscape and adapting to the changing demands of the job market, computer science students can increase their chances of success in securing positions within the big tech industry.
Challenges Faced by Computer Science Students
Computer science is a rapidly evolving field with immense potential for growth and innovation. However, it also presents its fair share of challenges for students pursuing a career in this domain. In this section, we will explore some of the common difficulties faced by computer science students and how they impact their journey in the shrinking big tech job market.
Increasing Competition for Job Opportunities
As the popularity of computer science continues to rise, so does the number of students entering this field. This surge in aspiring professionals leads to a highly competitive job market, making it increasingly difficult for students to secure desirable positions upon graduation. The intense competition often results in a smaller percentage of students successfully landing jobs, leaving many others struggling to secure employment.
High Expectations and Skill Requirements
The tech industry is known for its high expectations and constantly evolving skill requirements. Computer science students are expected to possess a wide range of technical competencies, including programming languages, data analysis, and algorithmic thinking. Additionally, employers often seek candidates with excellent problem-solving abilities, effective communication skills, and the ability to work well in a team. Meeting these high expectations can be daunting for students, especially considering the rapid pace at which technology advances.
Lack of Practical Experience
While theoretical knowledge is important, computer science students often face a lack of practical experience. The traditional university curriculum may not always provide sufficient hands-on training required to excel in real-world scenarios. As a result, students may struggle to bridge the gap between theory and practice, hindering their ability to effectively apply their skills in the workplace. Acquiring practical experience through internships, personal projects, or open-source contributions becomes crucial for students to stand out in the job market.
Limited Job Growth within Big Tech Companies
In recent years, big tech companies have experienced a slowdown in job growth. These companies, once seen as the ultimate destination for computer science graduates, now offer limited job opportunities compared to the increasing number of candidates. The shrinking job market within big tech companies poses a significant challenge for computer science students, as they may need to explore alternative career paths or smaller organizations to kickstart their careers.
Job Outsourcing and Automation
Globalization and the advent of automation have led to the outsourcing of certain tech jobs to countries with lower labor costs. This trend poses additional challenges for computer science students, as they not only have to compete against local candidates but also contend with international competition. Automation, on the other hand, threatens to eliminate certain job roles altogether. As technology advances, routine tasks are being automated, requiring computer science students to continuously upskill and adapt to remain relevant in a changing job landscape.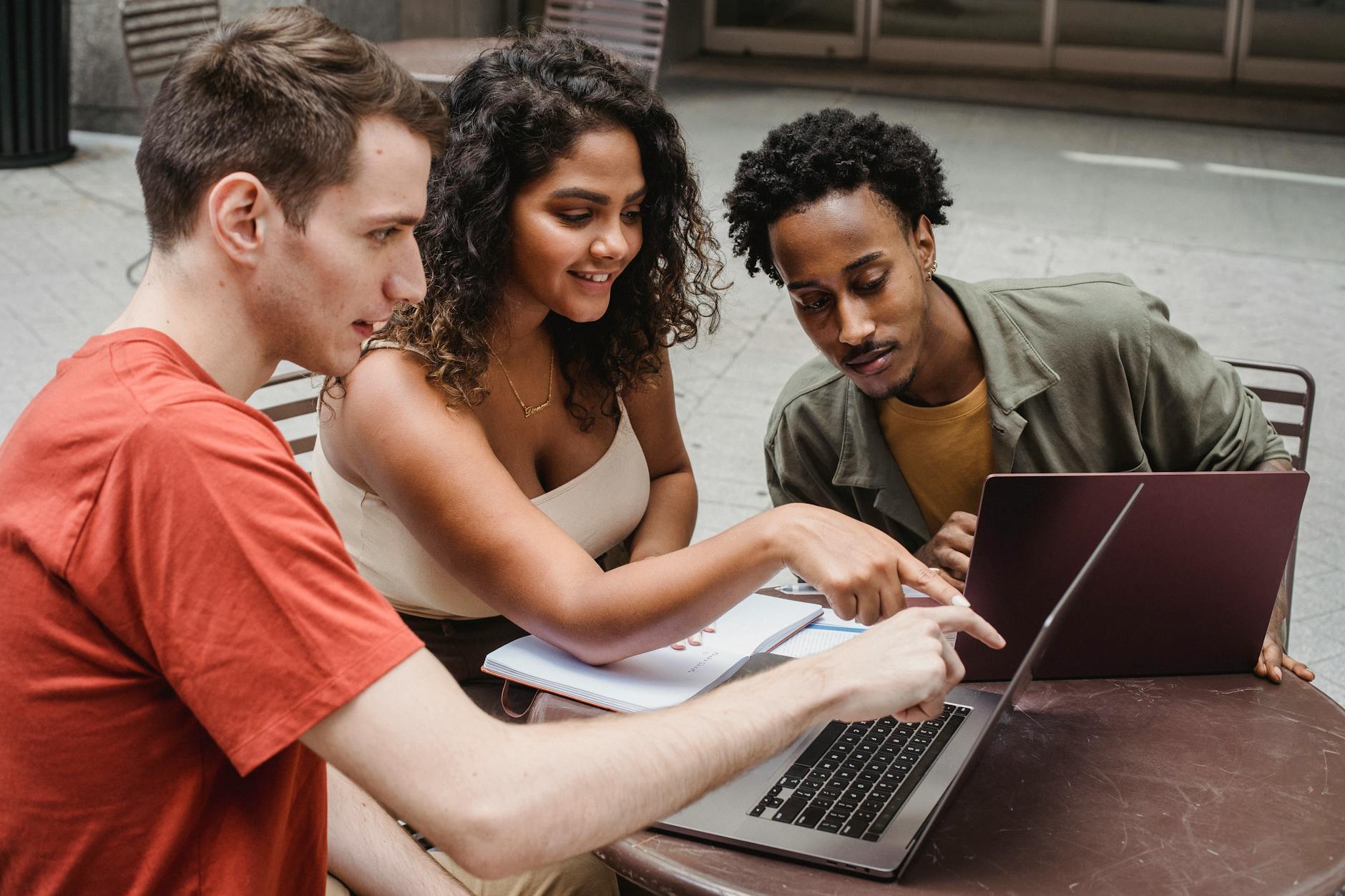 Positive multiethnic male and female students sitting together with African American friend in cafeteria and showing with finger project details on laptop (Photo by William Fortunato)
In conclusion, computer science students face various challenges in the shrinking big tech job market. They must navigate increasing competition, meet high expectations, bridge the gap between theory and practice, explore alternative job opportunities, and stay ahead of potential outsourcing and automation threats. Overcoming these challenges requires resilience, adaptability, and a proactive approach to skill development. By acknowledging these difficulties and finding ways to address them, computer science students can enhance their chances of success in the ever-evolving tech industry.
Related websites for contextual information:
Strategies to Overcome Challenges
Continuous Learning and Skill Development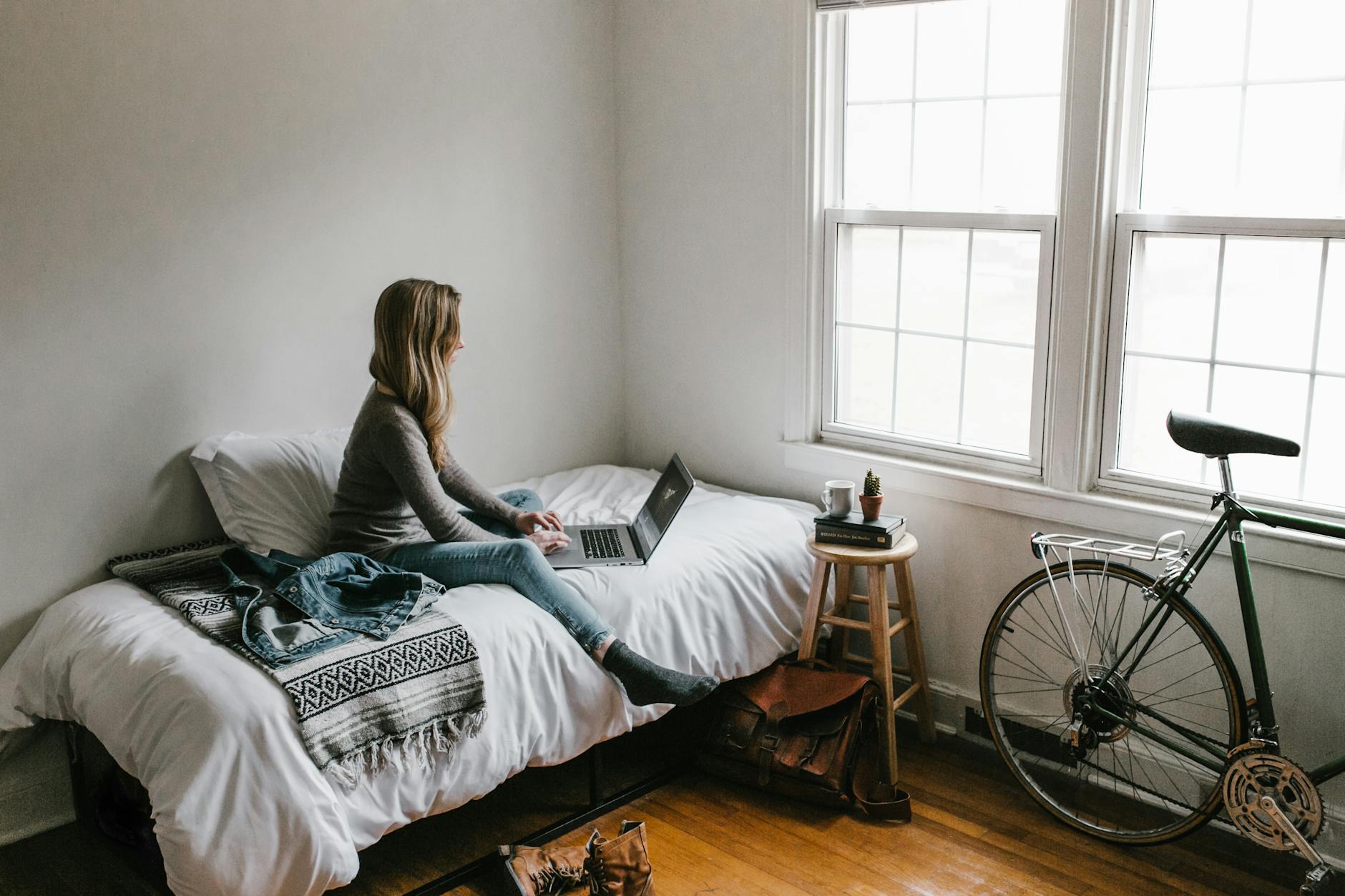 Woman in Gray Shirt Sitting on Bed (Photo by Andrew Neel)
One of the key strategies for computer science students to overcome the challenges in the shrinking big tech job market is to focus on continuous learning and skill development. The field of technology is constantly evolving, and it is crucial for students to stay up-to-date with the latest trends and advancements.
By consistently expanding their knowledge and improving their skills, students can position themselves as valuable assets to potential employers. This can be achieved through various means, such as attending workshops, participating in online courses, or pursuing advanced degrees.
Additionally, staying informed about emerging technologies and trends can give students a competitive edge. They can demonstrate their adaptability and willingness to learn, which are highly sought-after qualities in the tech industry.
Gaining Practical Experience through Internships and Projects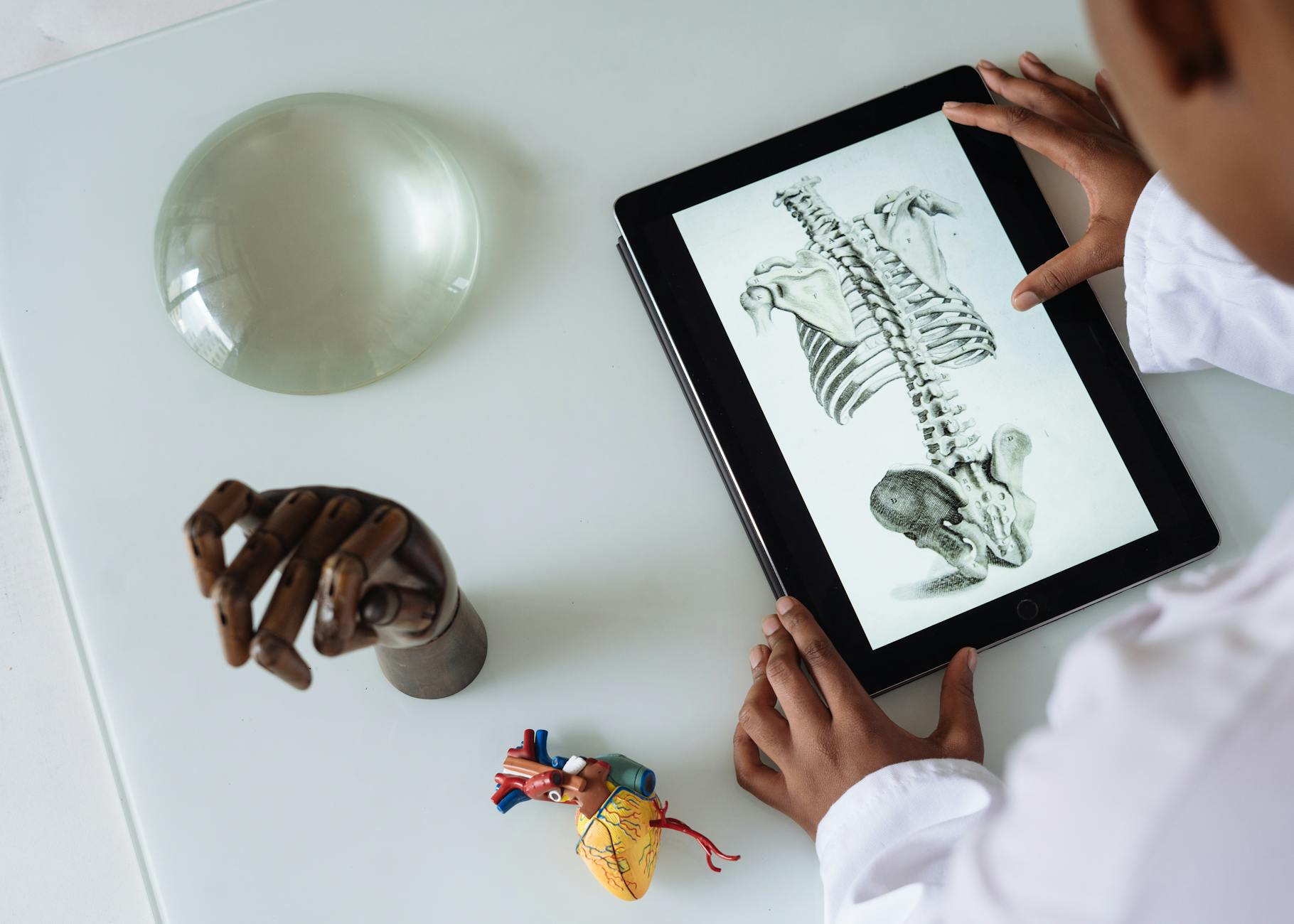 Unrecognizable African American scientist studying anatomy with tablet (Photo by RF._.studio)
Practical experience is invaluable for computer science students looking to enhance their job prospects. Internships and projects provide opportunities for students to apply their theoretical knowledge in real-world scenarios, develop their problem-solving skills, and gain hands-on experience in the industry.
Participating in internships not only allows students to learn from professionals but also helps them build a network of contacts within the industry. These connections can prove beneficial when seeking job opportunities after graduation.
Taking on projects, whether individually or as part of a team, can also showcase a student's ability to work on real-world challenges. It demonstrates their practical skills, initiative, and ability to deliver results.
Networking and Building Professional Relationships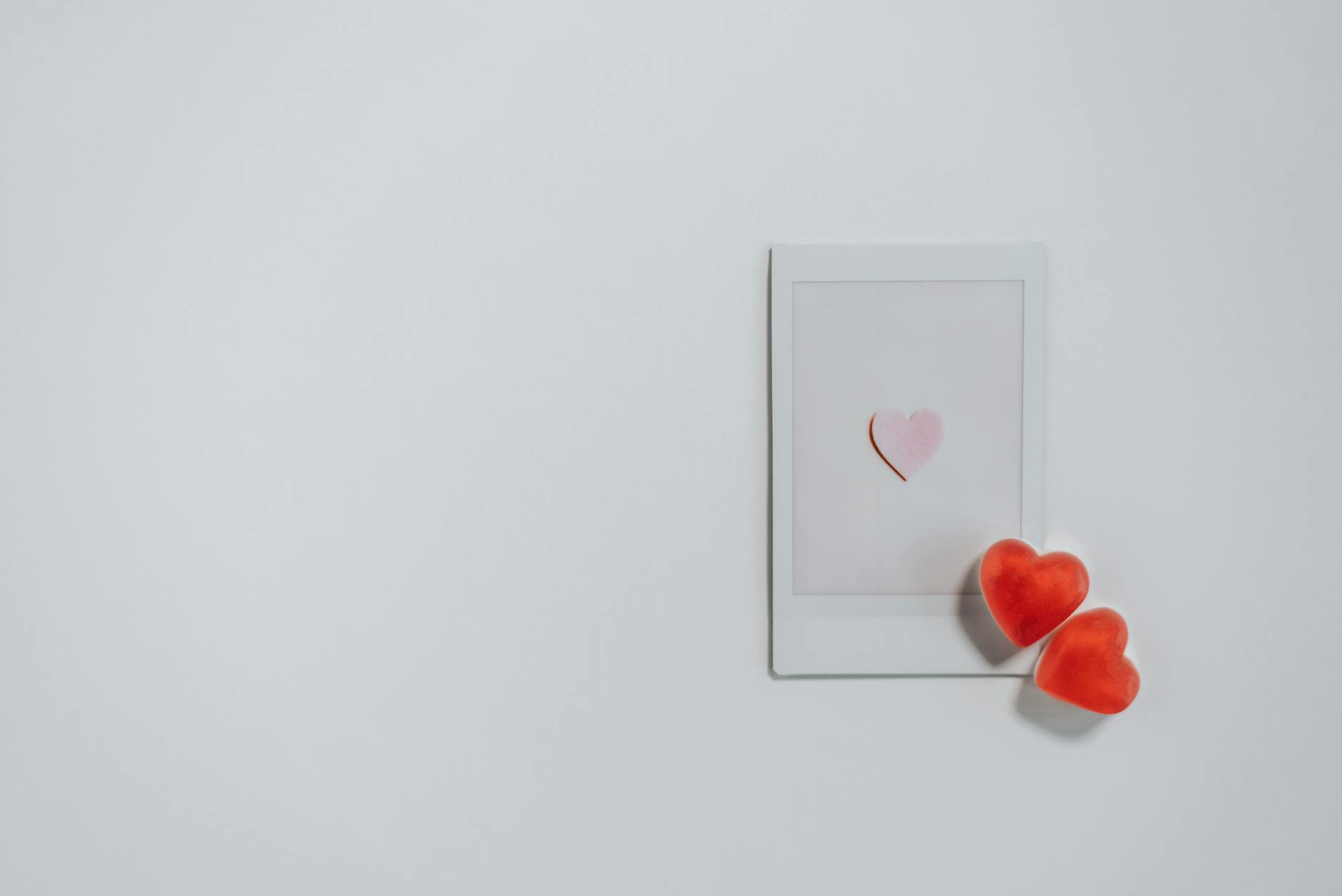 Instant photo and sweet heart shaped marmalade (Photo by Anete Lusina)
Networking plays a crucial role in the job market, especially in the tech industry. Building professional relationships can open doors to potential job opportunities, mentorship, and industry insights.
Computer science students can network by attending industry events, joining professional organizations, or participating in online communities. Engaging with professionals in the field allows students to gain valuable advice, learn about job openings, and stay informed about industry trends.
Moreover, networking provides an opportunity for students to showcase their skills and make a lasting impression on potential employers. By building a strong network, students can increase their chances of finding job opportunities even in a shrinking job market.
Exploring Opportunities in Small and Medium-Sized Enterprises (SMEs)
While big tech companies may be facing challenges in the job market, small and medium-sized enterprises (SMEs) can offer promising opportunities for computer science students.
SMEs often have a more agile and dynamic work environment, allowing students to gain a wide range of experience and responsibilities. Working in an SME can provide exposure to different aspects of the business, fostering growth and skill development.
Additionally, SMEs may have a greater need for tech talent as they strive to innovate and compete with larger companies. This presents an opportunity for students to make a significant impact and contribute to the growth of the organization.
Adapting to Emerging Technologies and Trends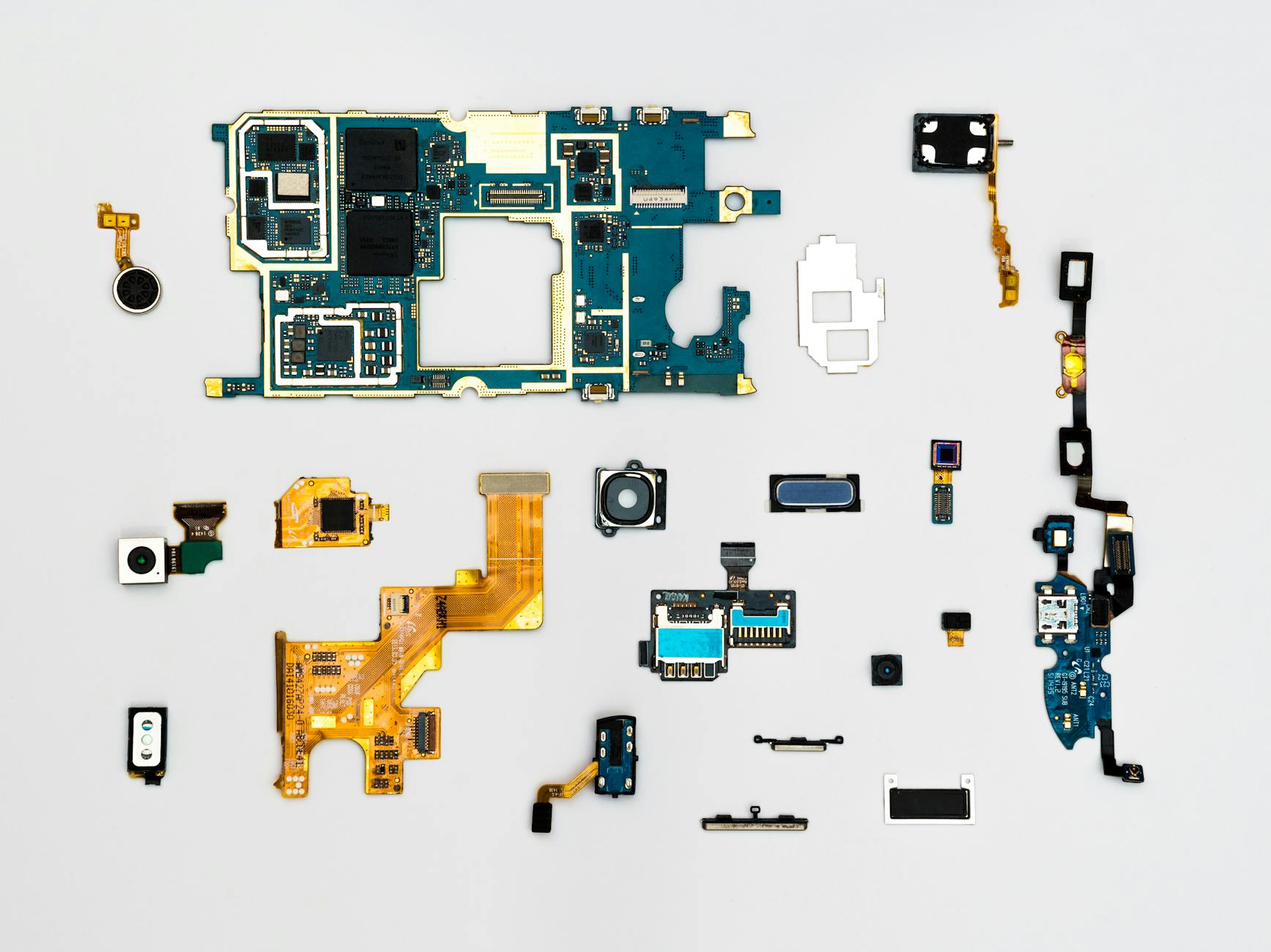 Blue and Yellow Phone Modules (Photo by Dan Cristian Pădureț)
In a rapidly changing industry, computer science students must stay updated on emerging technologies and trends. Adapting to these changes can help them remain competitive and increase their employability.
By being proactive in learning about new technologies, students can position themselves as early adopters and innovators. This can be done through self-study, online courses, or attending seminars and conferences.
Moreover, by incorporating these emerging technologies into their projects and assignments, students can showcase their ability to adapt and apply their knowledge to real-world scenarios.
In conclusion, computer science students can overcome the challenges in the shrinking big tech job market by focusing on continuous learning, gaining practical experience, networking, exploring opportunities in SMEs, and adapting to emerging technologies. By utilizing these strategies, students can enhance their skills, expand their professional network, and increase their chances of securing rewarding job opportunities in the tech industry.
Conclusion
In conclusion, computer science students today face a myriad of challenges in the shrinking big tech job market. The highly competitive nature of the industry coupled with the limited number of job opportunities can make it difficult for graduates to secure their desired positions. Additionally, the rapid advancements in technology require students to constantly update their skills and stay abreast of the latest trends in order to remain competitive in the job market.
Despite these challenges, there are steps that computer science students can take to enhance their prospects. Building a strong foundation through a comprehensive education and gaining practical experience through internships or personal projects can significantly improve their chances of landing a job. Networking and building professional relationships with industry experts can also prove invaluable in expanding their opportunities.
Moreover, it is important for students to be adaptable and open to learning new skills that are in demand in the market. Embracing emerging technologies such as artificial intelligence, machine learning, and cybersecurity can help students stand out and fill the skill gaps that employers are seeking. By continuously developing their abilities and staying proactive in their career pursuits, computer science students can navigate the challenges of the shrinking big tech job market and position themselves for success.
In summary, while the shrinking big tech job market presents obstacles for computer science students, it is not insurmountable. By staying proactive, continuously updating their skills, and building a strong professional network, students can overcome these challenges and secure rewarding careers in the ever-evolving field of technology.