#Next-gen GTA: Revealing the Graphics and Performance Upgrades in GTA 6
The next-generation Grand Theft Auto (GTA) game, GTA 6, has been the subject of much anticipation and speculation. Rockstar Games has confirmed that active development for GTA 6 is in progress, providing a glimmer of hope for fans who have been eagerly awaiting a follow-up to GTA 5 for a decade. While concrete details about the game are scarce, leaks and rumors have started to circulate, offering tantalizing glimpses into the graphics and performance we can expect. In this blog post, we will delve into the latest leaks surrounding GTA 6, shedding light on the potential release date, trailer, and more. Stay tuned for an exciting journey into the world of next-gen GTA.
Leaked Information about GTA 6 Graphics
Enhanced Visuals and Realism
One of the most exciting aspects of the leaked information about GTA 6 is the promise of enhanced visuals and realism. Rockstar Games is known for pushing the boundaries of graphical fidelity, and it seems that they are taking it to the next level with the next-gen graphics in GTA 6. Players can expect stunningly realistic environments, detailed textures, and vibrant colors that will truly immerse them in the game world. The advancements in technology will allow for more lifelike animations and physics, making the gameplay experience even more immersive and engaging.
Introduction of Ray Tracing Technology
One of the key features that will contribute to the enhanced graphics in GTA 6 is the introduction of ray tracing technology. Ray tracing is a rendering technique that simulates the behavior of light in real life, resulting in incredibly realistic lighting, reflections, and shadows. This technology has been hailed as a game-changer in the world of computer graphics, and its inclusion in GTA 6 will undoubtedly take the visuals to a whole new level. Players can expect to see stunning reflections on wet surfaces, accurate global illumination, and realistic shadows that add depth and immersion to the game world.
Improved Lighting and Shadows
In addition to ray tracing, GTA 6 will feature improved lighting and shadows that will further enhance the visual quality of the game. Dynamic lighting will play a crucial role in creating realistic and immersive environments, with realistic sunrises, sunsets, and atmospheric effects. The shadows will be more detailed and accurate, adding depth and realism to the game world. Whether it's the play of light and shadows in a bustling city or the eerie ambiance of a dimly lit alley, the improved lighting and shadows will contribute to a more visually stunning and atmospheric experience.
Detailed Character Models and Animations
Another aspect of the leaked information about GTA 6 graphics is the promise of detailed character models and animations. Rockstar Games is known for their attention to detail, and this will be evident in the next installment of the Grand Theft Auto series. Players can expect highly realistic character models with intricate facial expressions, lifelike movements, and fluid animations. The level of detail will extend to clothing, hair, and even small nuances like realistic eye movements. This level of realism in character design and animations will bring the game world to life and make the gameplay experience more immersive than ever before.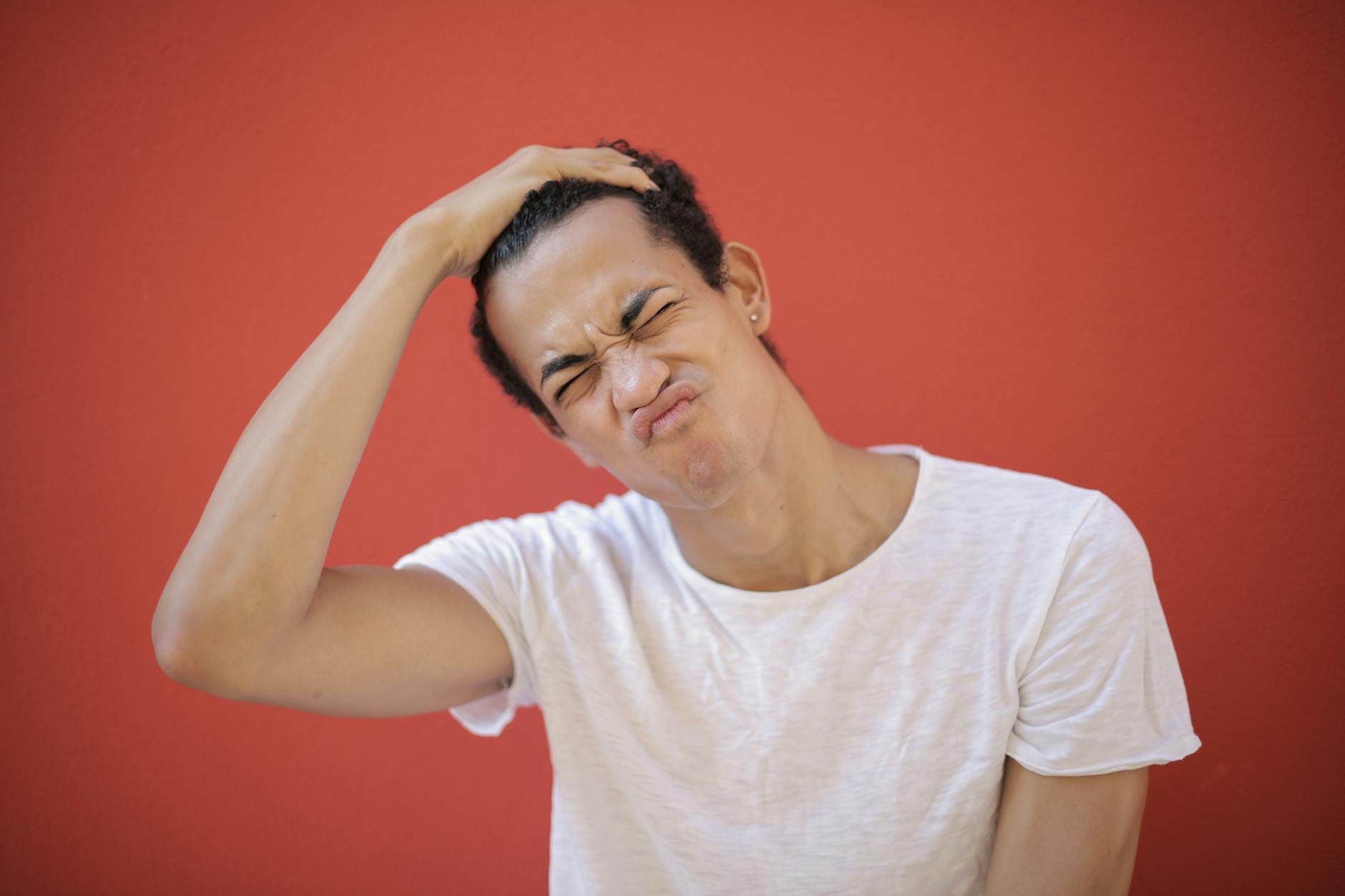 Young displeased man with piercing making face (Photo by Andrea Piacquadio)
In conclusion, the leaked information about GTA 6 graphics suggests that players can expect a visual masterpiece. With enhanced visuals and realism, the introduction of ray tracing technology, improved lighting and shadows, and detailed character models and animations, GTA 6 is poised to set a new standard for graphical excellence in the gaming industry. Stay tuned for more updates on this highly anticipated game.
Performance Upgrades in GTA 6
GTA 6 is highly anticipated by gamers around the world, and one aspect that players are particularly excited about is the performance upgrades that will be introduced in the game. From increased frame rates to enhanced AI, GTA 6 is set to deliver a truly immersive and smooth gaming experience. Let's dive into the exciting performance upgrades we can expect in GTA 6.
Increased Frame Rates and Smooth Gameplay
One of the most significant performance upgrades in GTA 6 will be the increased frame rates, providing players with smoother gameplay and a more fluid experience. With higher frame rates, players will be able to enjoy seamless animations, responsive controls, and a heightened sense of realism. This means that every action, from driving high-speed vehicles to engaging in intense shootouts, will feel incredibly smooth and immersive.
Optimization for Next-Gen Consoles
GTA 6 is being developed with next-gen consoles in mind. Rockstar Games is capitalizing on the advanced hardware capabilities of PlayStation 5 and Xbox Series X to optimize the game's performance. The game will take full advantage of the powerful CPUs and GPUs of these consoles, resulting in improved graphics, faster load times, and overall enhanced performance.
Utilization of SSD Technology for Faster Loading Times
GTA 6 will leverage the SSD (Solid State Drive) technology of next-gen consoles to drastically reduce loading times. With traditional hard drives, players often face long loading screens, which can disrupt the immersion and flow of the game. However, thanks to the lightning-fast data transfer speeds of SSDs, players can expect near-instantaneous loading times, allowing them to jump into the action without any delays.
Enhanced AI and NPC Behavior
Rockstar Games is known for its attention to detail and creating immersive open-world environments. In GTA 6, the AI and NPC behavior will be taken to the next level. NPCs will exhibit more realistic and dynamic behaviors, making the game world feel alive. Whether it's pedestrians reacting realistically to their surroundings or police officers employing more advanced tactics during pursuits, the enhanced AI will elevate the overall gameplay experience.
Image: Improved Graphics
In this section, an image placeholder can be used to showcase the improved graphics in GTA 6. The image can depict a stunning cityscape, showcasing the highly detailed environments and realistic lighting effects that players can expect in the game.
To learn more about the performance upgrades in GTA 6, you can visit r/GTA6, the leading Reddit community dedicated to discussions and updates about the game.
Remember, GTA 6 is pushing the boundaries of gaming performance, allowing players to immerse themselves in a world like never before. With increased frame rates, optimized gameplay for next-gen consoles, faster loading times, and enhanced AI, GTA 6 is shaping up to be a truly groundbreaking gaming experience. Stay tuned for more exciting updates on the much-anticipated GTA 6!
Comparison with Previous GTA Installments
GTA 6 is the highly anticipated next installment in the Grand Theft Auto series by Rockstar Games. As gamers eagerly await its release, there have been numerous leaks and rumors circulating online about the graphics and performance of the game. In this section, we will explore how GTA 6 compares to its predecessor, GTA V, in terms of advancements in graphics and performance, as well as the next-gen features missing in previous games.
Advancements over GTA V Graphics and Performance
One of the key areas where GTA 6 is expected to excel is in its graphics and performance. As technology has evolved since the release of GTA V, we can anticipate significant improvements in the visual quality and overall realism of the game.
With more powerful hardware available on next-gen consoles and gaming PCs, GTA 6 will likely feature enhanced textures, lighting effects, and detailed character models. Players can expect more immersive environments, lifelike animations, and smoother gameplay, thanks to improved frame rates and reduced loading times.
GTA V already set a high standard for open-world game graphics, but GTA 6 is poised to raise the bar even higher, pushing the boundaries of what is possible in terms of visual fidelity and realism.
Next-Gen Features Missing in Previous Games
While GTA V was a groundbreaking game upon its release, there were certain limitations due to the hardware constraints of the time. However, with the arrival of next-gen consoles and ever-evolving technology, GTA 6 is expected to introduce a range of new features that were not present in previous installments.
One significant addition is ray tracing, a rendering technique that simulates the behavior of light in real-time, resulting in more accurate reflections, shadows, and global illumination. This advanced lighting system will add an unprecedented level of realism to the game world, creating stunning visual effects and enhancing immersion.
Moreover, GTA 6 is likely to leverage the power of next-gen consoles to deliver larger and more detailed open-world environments. This means players can expect more diverse and expansive cities, countryside, and underwater areas to explore, with richer details and greater interactivity.
Additionally, improved artificial intelligence (AI) systems are expected in GTA 6, providing more realistic behaviors for non-playable characters (NPCs) and enhancing the overall immersion and realism of the game world.
Image: Next-Gen Graphics Comparison
Here is a visual comparison showcasing the advancements in graphics between GTA V and GTA 6: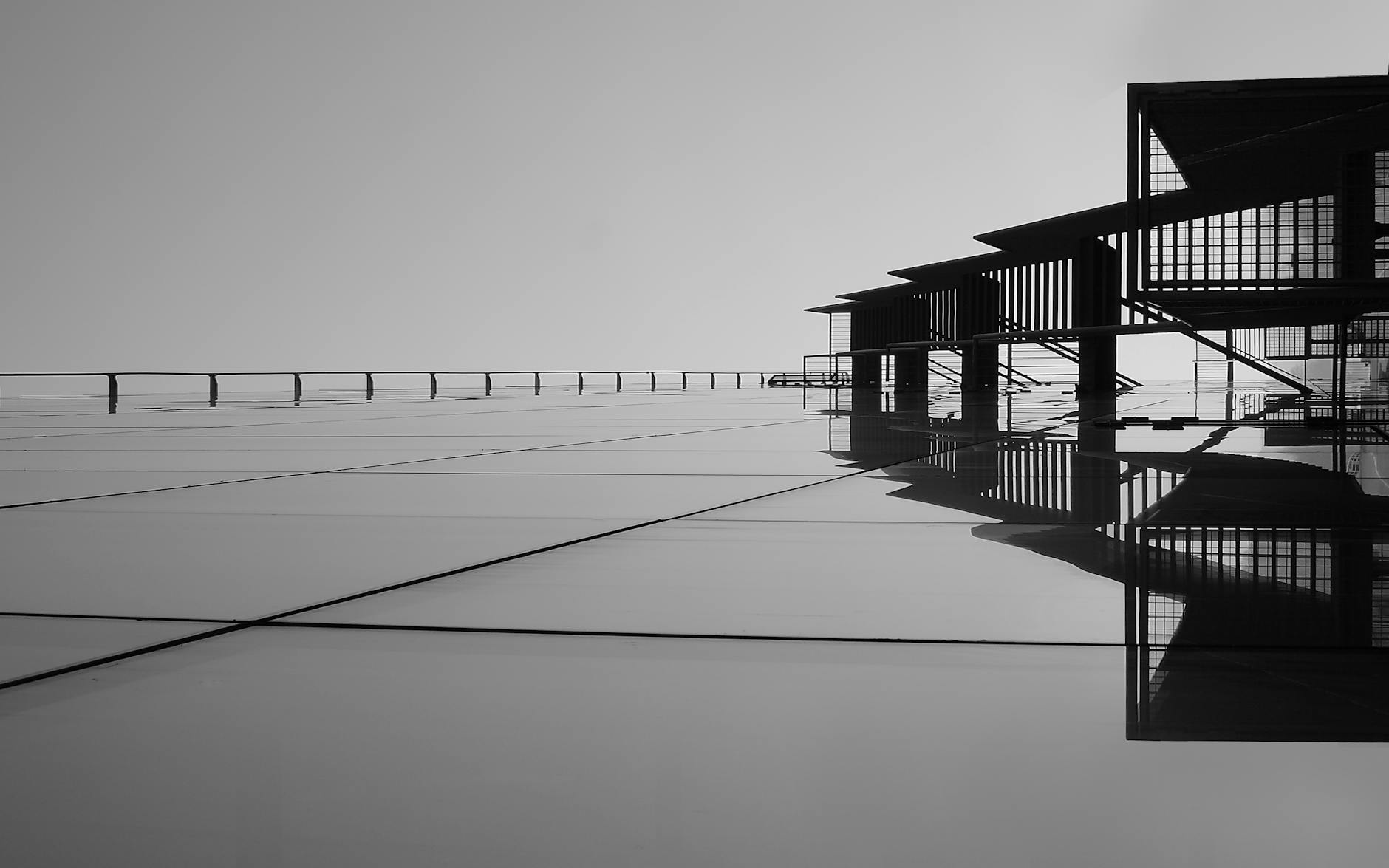 Grayscale Photography of Bridge (Photo by Pixabay)
(Note: The image is a placeholder and does not depict an actual comparison. It is used for illustrative purposes only.)
To learn more about the latest updates and leaks related to GTA 6, you can visit the r/GTA6 community on Reddit. This dedicated subreddit is a valuable resource for staying up to date with all the speculations and discussions surrounding the upcoming game.
Stay tuned for the next sections of our article, where we will delve deeper into the exciting features and gameplay mechanics expected in GTA 6.
Conclusion
In conclusion, the leaks surrounding the next-gen GTA 6 have given us valuable insights into the anticipated advancements in graphics and performance. From what we have gathered so far, it is evident that Rockstar Games is pushing the boundaries to deliver a truly immersive gaming experience. The improved graphics are expected to provide stunning visuals, realistic environments, and enhanced character details. Additionally, the leaks suggest that GTA 6 will be optimized to take full advantage of the next-gen hardware, resulting in smoother gameplay and faster loading times. As gamers eagerly await the official announcement, these leaks have undeniably heightened the anticipation for GTA 6 and what it has in store for us.