Exploring the Reasons Behind #Intel's Decision to Reduce Costs through Employee Layoffs
When a tech giant like Intel makes a major shift, everyone takes notice. Recently, Intel announced a cost reduction plan that includes employee layoffs. These changes have set the tech world buzzing. This blog post will dive into the reasons behind this decision, and what it might mean for the future of the company. It's not a decision any company takes lightly, and with Intel, it's no different. Let's explore the factors that led to this challenging choice.
Introduction to Intel's Decision to Reduce Costs through Employee Layoffs
Overview of Intel's Layoff Announcement
Intel, the US-based chipmaker company, recently made headlines with its decision to implement a fresh round of mass layoffs in the US. These layoffs come as part of the company's efforts to reduce costs in the face of financial challenges. According to a report by Sacramento Inno, Intel has announced a total of 89 job cuts at its Folsom campus and 51 job cuts at its San Jose, California office. These job cuts are expected to take effect at the end of the month.
Background and Context of Intel's Decision
In May, Intel had already revealed its plans to lay off employees as a measure to mitigate costs in a difficult macro-economic environment. However, the company did not disclose the exact number of employees who would be affected at that time. The chipmaker has emphasized that it is working to accelerate its strategy while navigating challenging economic conditions.
Intel's Folsom campus is home to various research and development departments, including those focused on the development of SSDs, graphics processors, software, and chipsets. The layoffs will impact a range of positions, such as GPU software engineers, system software development engineers, cloud software engineers, product marketing engineers, and system-on-chip design engineers.
It is important to note that Intel is committed to treating impacted employees with dignity and respect during this difficult time. The company understands the significance of these decisions and aims to ensure the well-being of its workforce.
These recent layoffs are just one aspect of Intel's broader cost-cutting initiatives. The company is actively identifying opportunities for cost reductions and efficiency gains across various areas of the organization. While it navigates the challenges of the macro-economic environment, Intel remains focused on investing in areas that are core to its business to drive long-term growth.
Please note that this article is for informational purposes only and does not constitute financial or investment advice. For more detailed information about Intel's layoffs and related updates, it is recommended to refer to official statements and reliable news sources.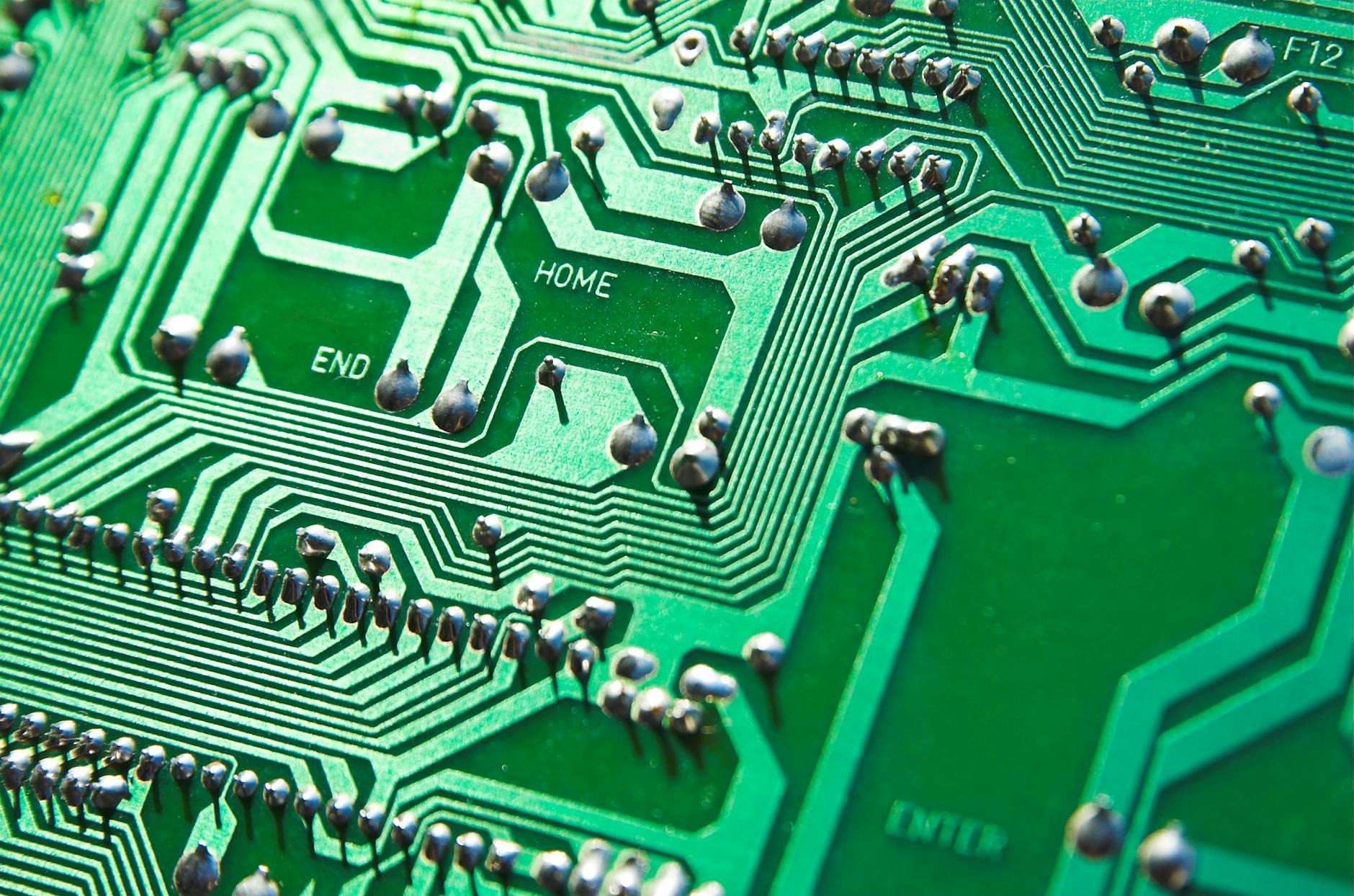 Green Circuit Board (Photo by Pixabay)
Exploring the Reasons Behind Intel's Decision to Reduce Costs through Employee Layoffs
Financial Challenges Faced by Intel
The decision by Intel to reduce costs through employee layoffs is a direct response to the financial challenges the company is currently facing. As a leading chip manufacturer, Intel operates in a highly competitive industry where staying ahead requires substantial investment in research and development. However, the company's financial performance has been impacted by various factors, including declining sales and rising expenses.
Impact of COVID-19 on Intel's Business
The COVID-19 pandemic has had a significant impact on the global economy, and Intel is no exception. As businesses around the world were forced to shut down or operate with limited capacity, the demand for Intel's products, particularly in the client computing and data center divisions, saw a decline. This drop in demand resulted in a decrease in revenue, further exacerbating Intel's financial challenges.
Competition and Market Dynamics
In addition to financial challenges and the impact of COVID-19, Intel is faced with intense competition and rapidly changing market dynamics. Competitors such as AMD and NVIDIA have been gaining market share with their innovative products, posing a threat to Intel's dominance. Moreover, advancements in cloud computing and artificial intelligence have shifted market demand towards more specialized processors, creating a need for Intel to adapt its product offerings.
Shift in Product Demand and Market Trends
Another factor contributing to Intel's decision to reduce costs through employee layoffs is the shifting product demand and market trends. As technology evolves, so do consumer preferences. The demand for traditional personal computers has been declining in favor of mobile devices, such as smartphones and tablets. This shift in consumer behavior has prompted Intel to reevaluate its product portfolio and focus on areas with higher growth potential, leading to the need for cost reductions.
Image: Intel Office Building
Conclusion
In conclusion, Intel's decision to reduce costs through employee layoffs stems from a combination of financial challenges, the impact of COVID-19, competition, and changing market dynamics. By implementing these necessary cost-cutting measures, Intel aims to streamline its operations and allocate resources more efficiently. However, it remains crucial for the company to find a balance between reducing costs and retaining the talent necessary to innovate and remain competitive in the ever-evolving tech industry.
Exploring the Potential Benefits of Employee Layoffs for Intel
Cost Reduction and Operational Efficiency
Employee layoffs have long been regarded as a strategic move that companies undertake to reduce costs and improve operational efficiency. In the case of Intel, the decision to implement employee layoffs is driven by the aim to streamline their operations and optimize their financial resources.
By reducing the number of employees, Intel can significantly cut down on labor costs, which often constitute a significant portion of a company's expenses. This cost reduction allows the company to allocate their resources more efficiently, directing them towards more critical areas of the business.
Focus on Core Competencies
Another potential benefit of employee layoffs for Intel is the ability to refocus on their core competencies. By eliminating positions that are not aligned with their primary business objectives, Intel can reallocate resources and concentrate on the areas that are essential for their success.
Focusing on core competencies enables the company to invest more resources into research and development, innovation, and improving their existing products and services. This concentration of efforts can lead to increased competitiveness in the market and ultimately enhance Intel's market position.
Improving Profitability and Shareholder Value
Employee layoffs can have a positive impact on a company's profitability and shareholder value. By reducing costs and optimizing operations, Intel can improve their overall financial performance. This improvement is crucial for attracting investors and maintaining shareholders' confidence in the company's ability to generate returns.
Furthermore, the increased profitability resulting from employee layoffs can potentially lead to higher dividends, stock repurchases, or reinvestment in growth opportunities. These actions can drive up the value of Intel's shares, benefiting both existing and potential shareholders.
Image: Cost Reduction and Efficiency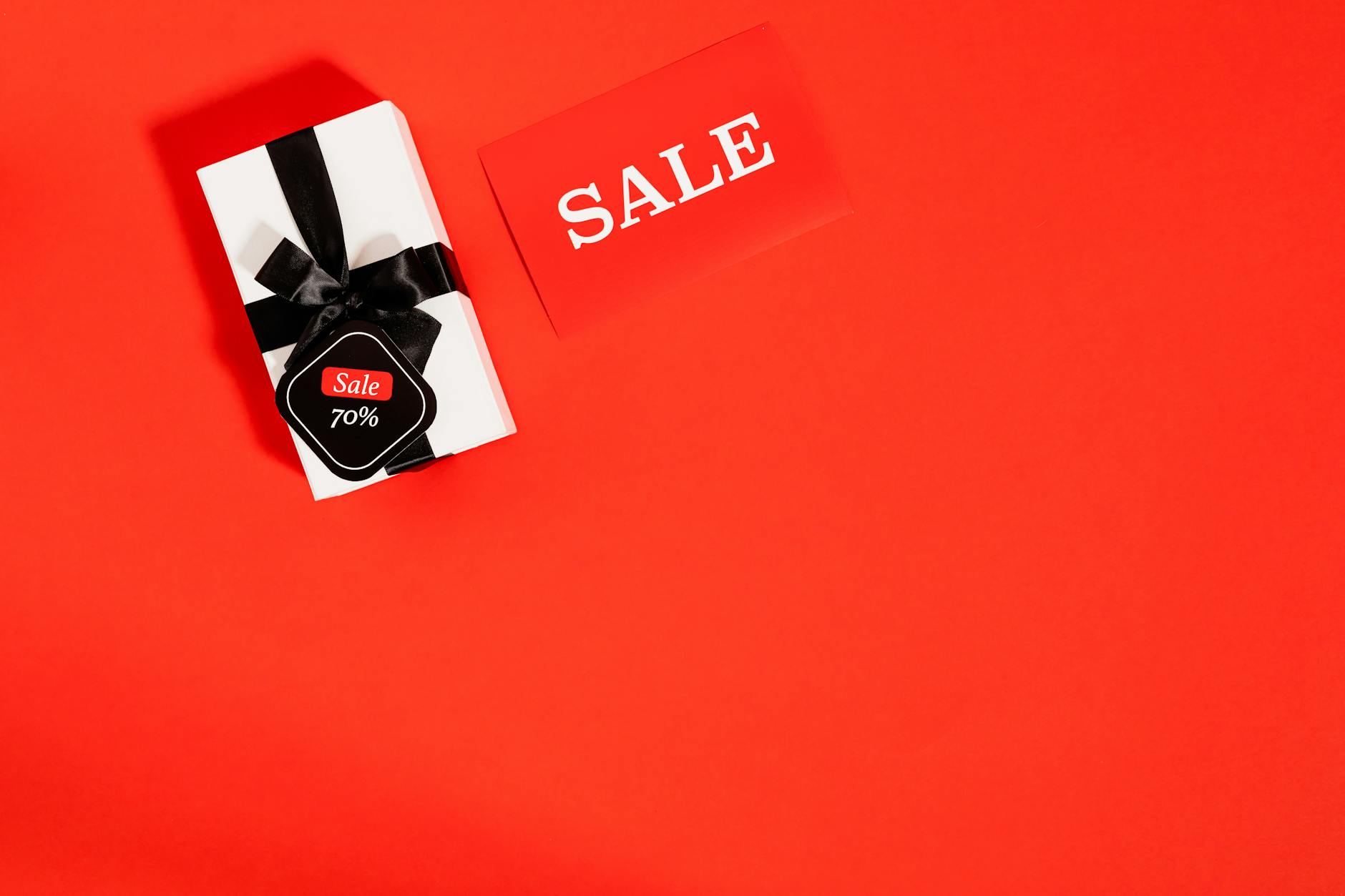 Gift Box With Black Ribbon For Black Friday Sale (Photo by Karolina Grabowska)
In conclusion, employee layoffs at Intel can bring several potential benefits. The reduction in costs and improved operational efficiency can allow the company to allocate resources more effectively. Focusing on core competencies can enhance competitiveness, while improving profitability and shareholder value. These strategic decisions aim to position Intel for long-term success in a highly competitive market.
Related Websites:
Potential Drawbacks and Risks of Employee Layoffs for Intel
Employee layoffs can be a strategic decision for companies like Intel to reduce costs, but it's important to consider the potential drawbacks and risks that come along with it. In this section, we will explore the negative impact on employee morale and productivity, the loss of knowledge and experience, and the potential damage to Intel's company reputation.
Negative Impact on Employee Morale and Productivity
Laying off employees can have a significant negative impact on the morale and productivity of the remaining workforce at Intel. When employees witness their colleagues being let go, it can create a sense of uncertainty and fear among them. They may start questioning their own job security and become demotivated, resulting in decreased productivity.
Without job security, employees may feel less inclined to go the extra mile or take risks that could benefit the company. This can lead to a decline in innovation and creativity, hindering Intel's ability to stay competitive in the market. Furthermore, the increased workload on remaining employees may result in burnout, further impacting their productivity and overall job satisfaction.
Loss of Knowledge and Experience
Intel has built a workforce with diverse skill sets and valuable experience over the years. Employee layoffs can result in a significant loss of this knowledge and expertise. When experienced employees leave the company, they take with them their institutional knowledge, industry insights, and relationships built with clients and partners.
The loss of such knowledge and experience can be detrimental to Intel's operations. It may take time and resources to train new employees and bring them up to speed, potentially causing disruptions in workflow and impacting the quality and efficiency of Intel's products and services. Moreover, the departure of experienced employees may lead to a brain drain effect, where other talented individuals start seeking opportunities elsewhere, further depleting Intel's pool of skilled professionals.
Potential Damage to Company Reputation
Employee layoffs can also have an adverse effect on Intel's company reputation. Layoffs can be seen as a sign of instability or financial struggles within the organization. This perception can be detrimental to Intel's image in the eyes of investors, customers, and potential future employees.
The negative publicity surrounding layoffs can impact consumer trust and loyalty. Customers may question the company's ability to provide consistent and reliable products and services. Additionally, potential job candidates may hesitate to join Intel, fearing uncertain job security.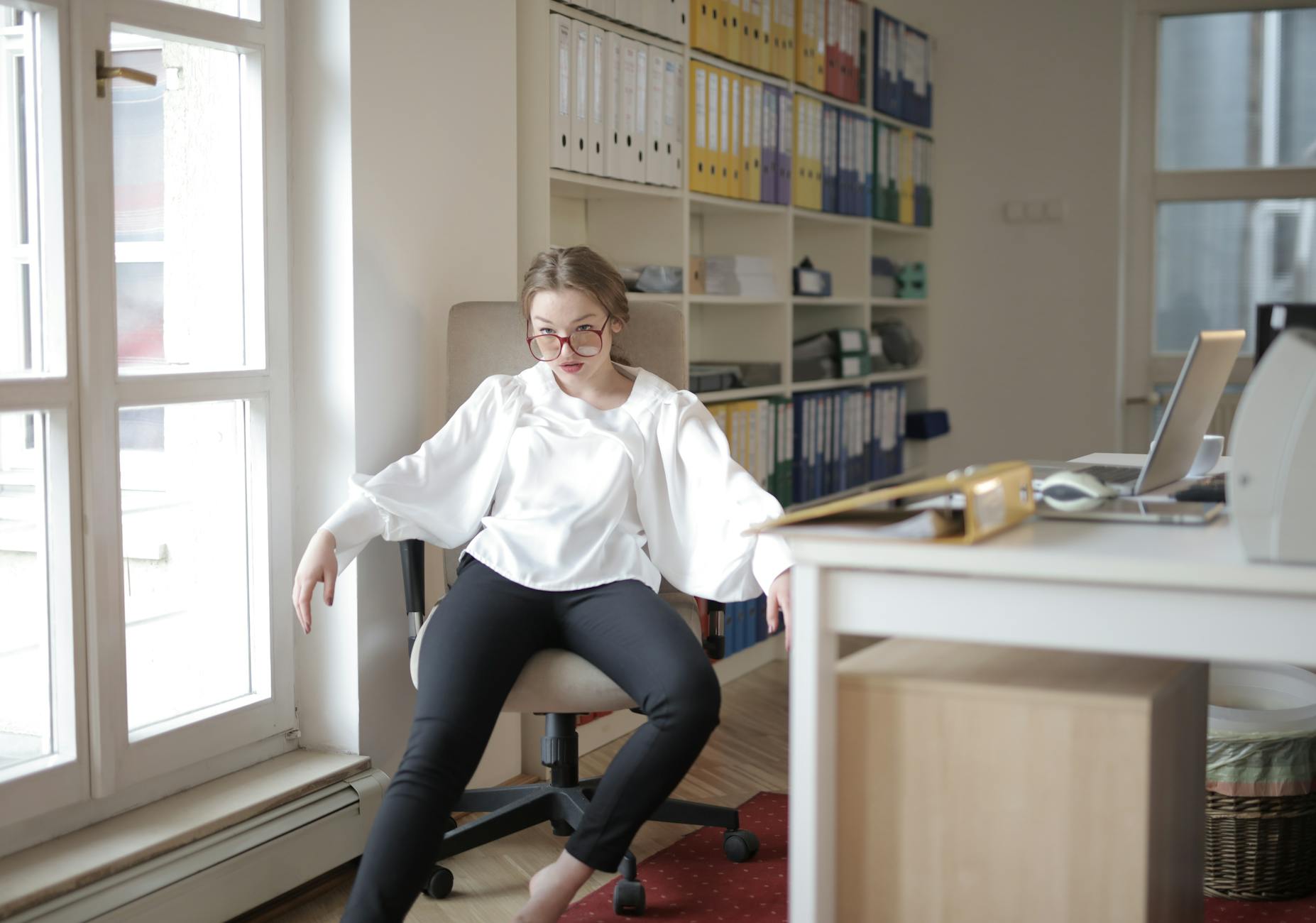 Bossy female employee in formal wear sitting on chair in workplace and demonstrating frivolous and unprofessional behavior while looking away (Photo by Andrea Piacquadio)
Laying off employees is a complex decision that should be carefully considered by Intel. While cost reduction may be a short-term goal, the potential drawbacks and risks, such as negative impact on employee morale and productivity, loss of knowledge and experience, and potential damage to company reputation, should not be overlooked. It is crucial for Intel to implement strategies to mitigate these risks and maintain a positive and productive work environment.
Alternative Strategies to Employee Layoffs for Cost Reduction
Implementing Workforce Training and Upskilling Programs
Employee layoffs can be a challenging and disheartening experience for both the affected employees and the company as a whole. However, there are alternative strategies that can be implemented to reduce costs without resorting to job cuts. One such strategy is to invest in workforce training and upskilling programs.
By providing employees with opportunities to enhance their skills and knowledge, companies can improve productivity and efficiency. Upskilling programs can include offering training workshops, online courses, or mentorship programs. These initiatives not only empower employees to take on new responsibilities but also equip them with the skills needed to adapt to changing business needs.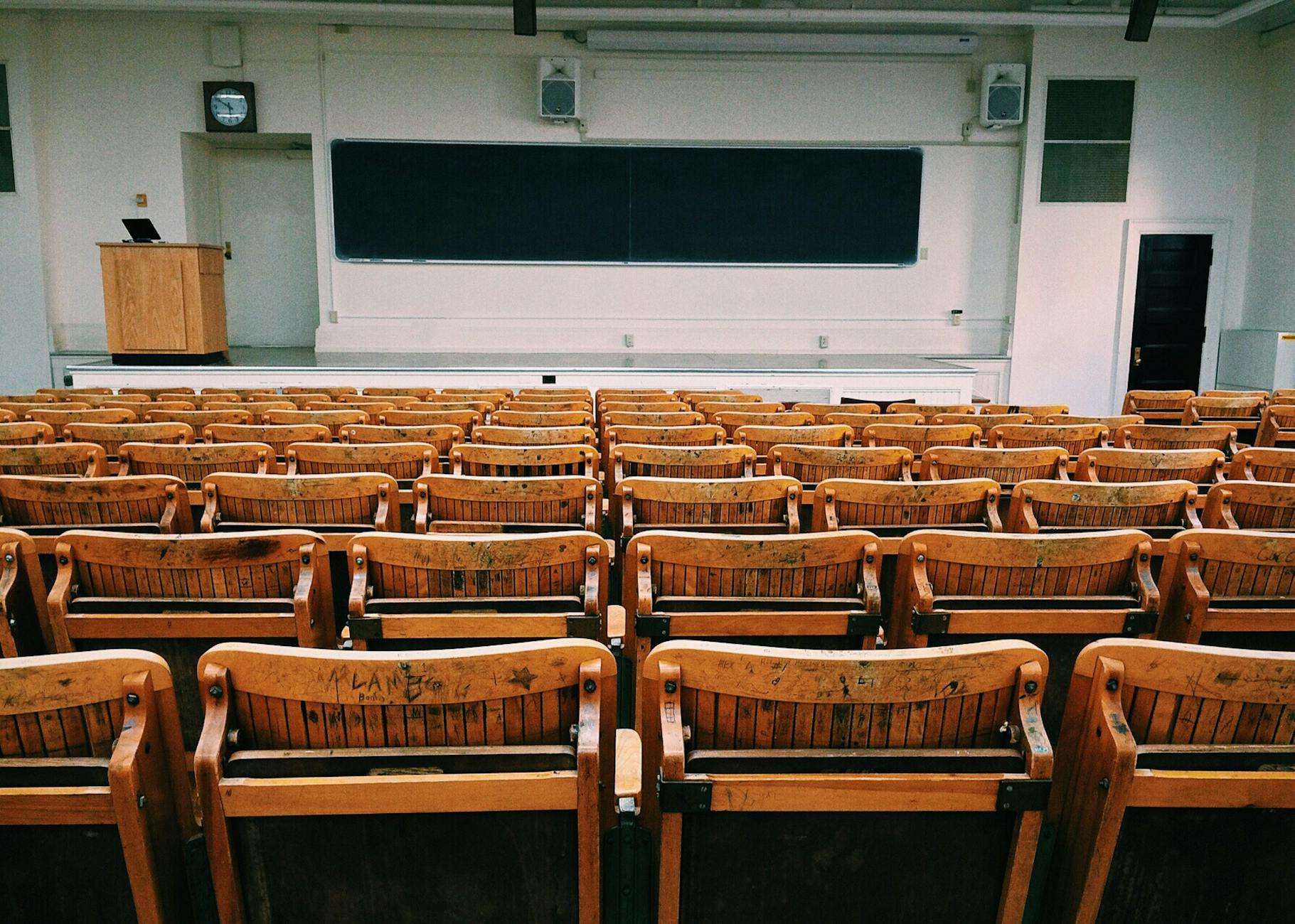 Brown and Black Wooden Chairs Inside Room (Photo by Pixabay)
Reducing Non-Essential Expenses
Another effective strategy for cost reduction is to carefully evaluate and reduce non-essential expenses. Companies often have areas where unnecessary spending occurs, such as excessive travel expenses, oversized office spaces, or redundant software subscriptions. By conducting a thorough review of these expenses, businesses can identify areas where costs can be trimmed.
For example, instead of sending employees on costly business trips, companies can explore alternatives like video conferencing or virtual meetings. Additionally, downsizing office spaces or implementing hot-desking policies can help optimize space usage and reduce rental costs. By consistently monitoring and minimizing non-essential expenses, companies can achieve significant cost savings without resorting to layoffs.
Reevaluating Organizational Structure and Processes
Reevaluating the organizational structure and processes can also contribute to cost reduction without resorting to employee layoffs. Companies should assess whether their current structure is efficient and aligned with their business goals. This evaluation can involve reviewing reporting lines, departmental structures, and decision-making processes.
By streamlining the organizational structure, eliminating redundancies, and optimizing workflows, companies can improve operational efficiency and reduce costs. This may involve reassigning or redistributing tasks, implementing cross-functional teams, or automating repetitive processes. Such changes not only enhance efficiency but also boost employee morale and collaboration.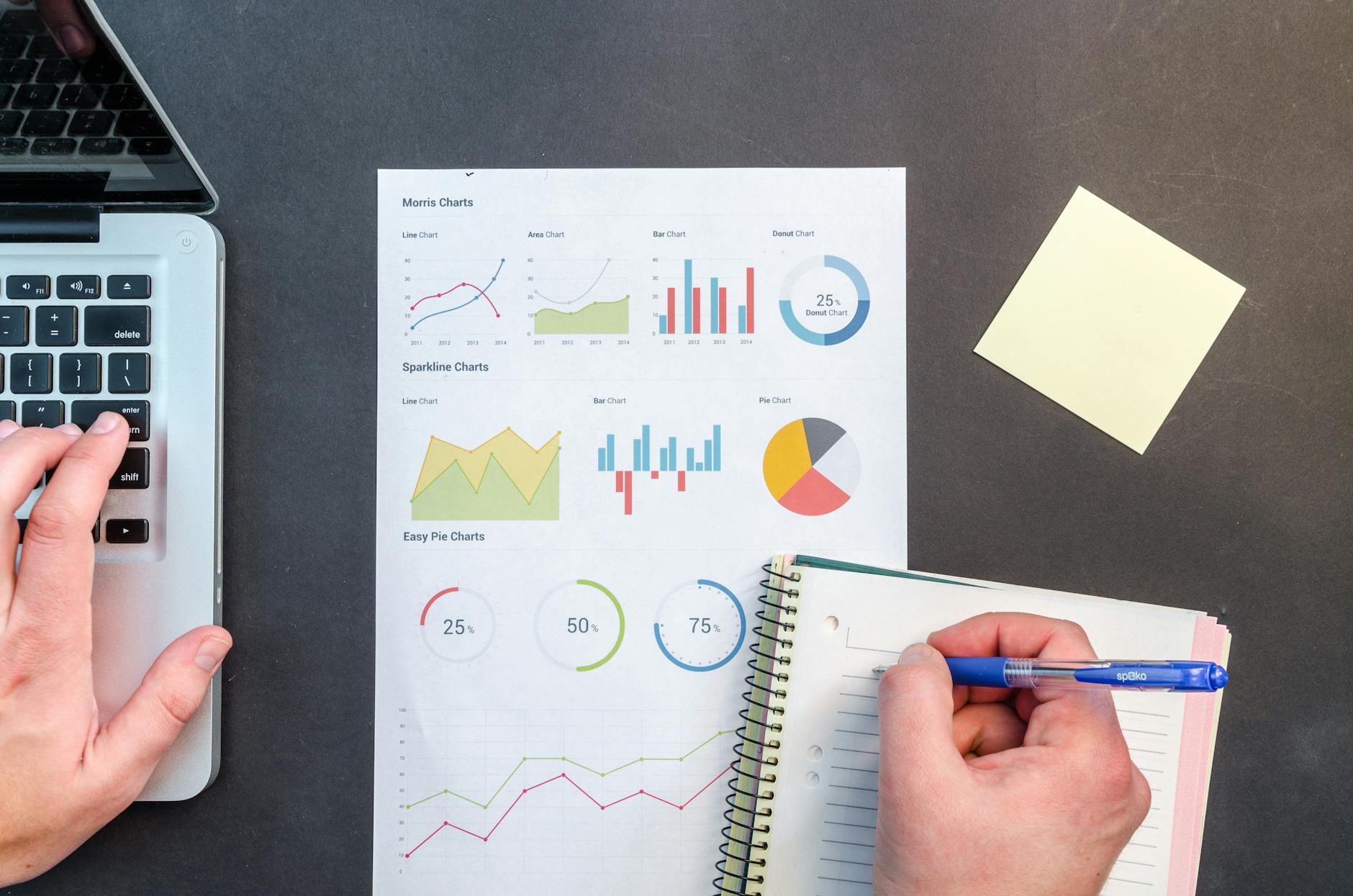 Person Writing On Notebook (Photo by Lukas)
In conclusion, while employee layoffs may seem like a quick solution to reduce costs, they can have long-lasting negative effects on both employees and the company. By implementing alternative strategies such as workforce training and upskilling programs, reducing non-essential expenses, and reevaluating the organizational structure and processes, companies can achieve cost reduction while retaining their valuable employees. These strategies not only contribute to a more sustainable business model but also foster a positive work culture focused on growth and development.
Conclusion
In conclusion, Intel's decision to reduce costs through employee layoffs is a strategic move aimed at improving the company's financial performance. By downsizing its workforce, Intel can streamline its operations, eliminate redundancies, and allocate resources more efficiently. This cost-cutting measure may help Intel free up capital to invest in research and development, innovative technologies, and other growth opportunities. While layoffs are never easy, they can be necessary for companies to stay competitive in a dynamic and fast-paced industry. As Intel adapts to the changing market conditions, it is crucial for the company to balance its financial goals with the well-being of its employees. Through careful planning and execution, Intel can navigate this transition and position itself for long-term success.