#Exploring the Pros and Cons of Daily Look and Stitch Fix
If you've been on the hunt for the perfect online styling service, you've probably come across Dailylook and Stitch Fix. These two companies offer personalized styling services, delivering curated clothing straight to your door. They aim to simplify the shopping experience by having professionals select clothes that suit your style. In this blog post, we will explore the pros and cons of both Dailylook and Stitch Fix, comparing factors such as price, size ranges, and the number of items per shipment. By the end, you'll have a better understanding of these services and be able to make an informed decision on which one suits you best. So let's dive in and discover the unique offerings of Dailylook and Stitch Fix.
Exploring the Pros and Cons of Dailylook and Stitch Fix
Dailylook and Stitch Fix are two popular online styling services that offer convenient and personalized fashion experiences. In this section, we will delve into the pros and cons of both services, comparing various aspects such as how they work, pricing, size ranges, styling options, return policies, customer reviews, and additional alternatives to consider.
How Does Dailylook Work?
Dailylook is an online styling service that curates personalized outfits based on your style preferences. To get started with Dailylook, you fill out a style profile, providing information about your size, preferred colors, patterns, and specific clothing items you are looking for. Dailylook stylists then handpick a selection of clothing and accessories tailored to your preferences and ship them to your doorstep.
How Does Stitch Fix Work?
Stitch Fix follows a similar approach to Dailylook. To begin using Stitch Fix, you need to complete a detailed style profile, including your size, style preferences, and budget. Stitch Fix stylists use this information to choose five clothing items and accessories to send to you. Once you receive your box, you have the opportunity to try on the items and decide which ones to keep and which ones to return.
Price Comparison
When considering the pricing of Dailylook and Stitch Fix, it's essential to evaluate the value you get for your money. Dailylook offers a subscription-based model with a styling fee that is credited towards any items you decide to purchase. The cost of the clothing items can vary, depending on your preferences and style. Stitch Fix, on the other hand, charges a styling fee for each Fix, which is also credited towards any purchased items. The prices of the clothing items themselves can range from affordable to higher-end brands.
Size Ranges and Inclusivity
Both Dailylook and Stitch Fix strive to accommodate a wide range of sizes and body types. They offer inclusive size ranges, ensuring that customers of different shapes and sizes can find clothing that fits them comfortably. This inclusivity is an important factor to consider when deciding which service aligns with your body type and style preferences.
Number of Items per Shipment
Dailylook typically sends a selection of multiple items in each shipment, providing you with various options to try on and choose from. On the other hand, Stitch Fix sends five items per Fix, aiming to provide a well-rounded selection of clothing and accessories to suit your style.
Styling and Personalization
Both Dailylook and Stitch Fix prioritize personalization and styling expertise. They have professional stylists who put together outfits based on your style profile and preferences. The stylists carefully consider your input and current trends, providing you with personalized looks that suit your individual style.
Return and Exchange Policies
It's crucial to understand the return and exchange policies of Dailylook and Stitch Fix before making a decision. Dailylook allows you to return or exchange items within 30 days of receipt, as long as they are in their original condition. Stitch Fix offers a similar return policy, allowing you to return items within 30 days. However, if you choose to keep all five items from your Fix, you receive a 25% discount on the total price.
Customer Reviews and Satisfaction
When considering any online service, it's essential to take into account the experiences of past customers. Dailylook and Stitch Fix have garnered a significant number of customer reviews, which can provide insights into the quality of their styling services, customer support, and overall satisfaction. Take the time to explore customer reviews for both services to help inform your decision.
Additional Options to Consider
In addition to Dailylook and Stitch Fix, there are other alternatives worth considering in the realm of online personal styling services. Services like Trunk Club, Wantable, and Frank and Oak offer similar experiences, each with its own unique approach and perks. Exploring these alternatives allows you to compare and find the service that best suits your individual needs and preferences.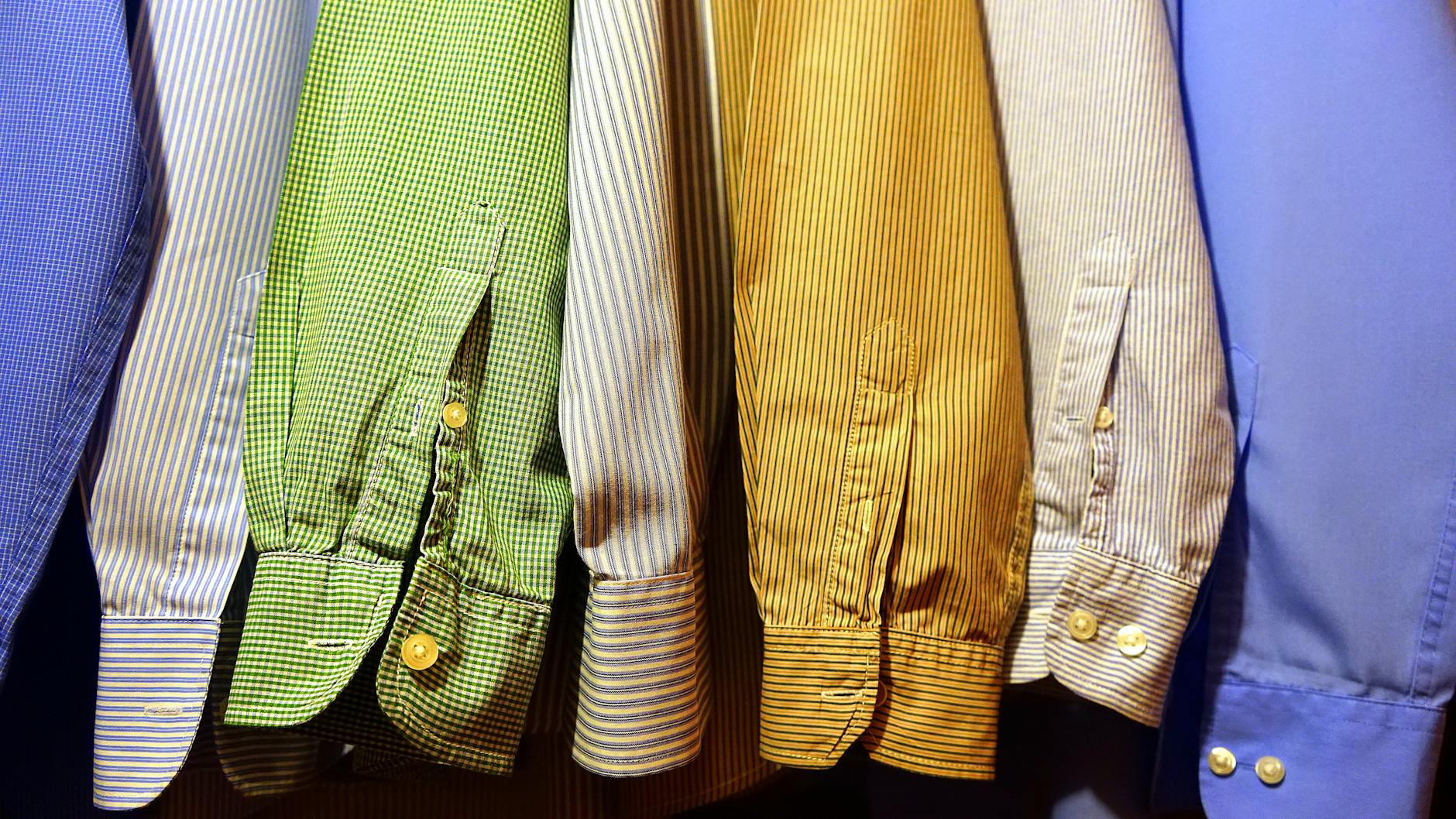 Close-up of Clothes Hanging on Fabric (Photo by Mike Bird)
---
In the next sections, we will further explore and compare the features, benefits, and drawbacks of Dailylook, Stitch Fix, and other popular online styling services. Stay tuned for a more in-depth analysis to help you make an informed decision when it comes to your fashion choices.
Conclusion
In conclusion, both Dailylook and Stitch Fix offer convenient and personalized styling services that can help simplify your shopping experience. Dailylook stands out for its comprehensive style questionnaire and the ability to preview and provide feedback on your box before it is shipped. Stitch Fix, on the other hand, offers styling services for a wider range of customers, including women, men, and kids.
It's important to consider your specific needs and preferences when choosing between these two services. If you value a more in-depth style profile and the ability to have more control over your selections, Dailylook may be the better option for you. On the other hand, if you are looking for a service that caters to a variety of individuals and offers a lower styling fee, Stitch Fix may be the right choice. Ultimately, both services have their strengths and it is up to you to decide which one aligns better with your fashion goals and lifestyle.